UP Election 2017: Modi, Rahul's war of words over 'adopted son' remark is a new level of absurdity
By questioning Modi's right to establish linkage with Varanasi, Priyanka Gandhi is bringing her mother's right to claim herself as Indian into question.
To say the least, Prime Minister Narendra Modi's self-description of being the adopted son of Varanasi and the Gandhi siblings' retort that neither Uttar Pradesh nor any of its cities or towns need adoptive children because it has enough sons of its own, is bizarre and inappropriate as part of any political discourse. Space for such duologue is best limited to melodramatic scenes in popular cinema.
Under law, there is no bar on a citizen of India contesting from anywhere in the country, for either of the two Houses of Parliament or state legislatures. There are instances galore of political leaders entering Parliament from States where they were neither born, nor where they set up home.
Priyanka Gandhi's paternal grandparents represented constituencies that were not their own. The forgotten Gandhi, Feroze, made Rae Barelli his political base and after taking over the constituency after his death, Indira Gandhi began her political comeback in a by-election from Chikmagalur in 1978.
More than two decades later in 1999, Priyanka's mother, Sonia Gandhi, opted to contest from Bellary. In any case, by questioning Modi's right to establish linkage with Varanasi, Priyanka is bringing her mother's right to claim herself as Indian into question.
Not just the Congress party, but even in the Bharatiya Janata Party, there are several cases of leaders seeking election from constituencies with which they have no or little personal association. Atal Bihari Vajpayee was born in Gwalior, yet entered the political fray in a bypoll from Balrampur in UP in the 1950s. Thereafter, he contested – and represented – diverse cities like Gwalior, Vidisha and Lucknow besides being a member of Rajya Sabha. Lal Krishna Advani had represented both New Delhi and Gandhinagar. Sushma Swaraj has never had a proper political home shifting states from one election to another before finding a political base of some sorts in Vidisha. One can write countless pages providing instances of political rolling stones who gathered no moss as they shifted from constituency to constituency. George Fernandes for instance, made a mark in Indian politics as a Bombay based trade unionist, but the highlight of his parliamentary career was as a representative from Bihar.
Not just Lok Sabha, but Rajya Sabha has always been a House that witnessed leaders representing states with which they have no prior link. Manmohan Singh was India's prime minister for a decade while representing Assam in the Upper House. A random check of current members of Rajya Sabha reconfirms the belief that the Upper House is used as a parking space for those who have to be made MPs midterm or because they failed to get elected by people directly. Andhra Pradesh, the first state on the alphabetical list of states has Suresh Prabhu as its representative.
The next state that begins with the alphabet 'A', Assam has former prince of Amethi, Sanjay Singh as its representative (besides Manmohan Singh). Sharad Yadav, who made his political debut from Madhya Pradesh's Jabalpur three decades ago, represents Bihar now because he could not get elected to Lok Sabha from any other state. Smriti Irani and Arun Jaitley are in the list of representatives from Gujarat. Corporate honcho, Parimal Nathwani has been elected from Jharkhand. The list is endless and cuts across party lines.
As far as Lok Sabha is concerned, senior leaders contest from states different from one's original, for a variety of reasons. Firstly, the home terrain could be slippery, either permanently or for that particular poll. Secondly, the move may be part of a surprise strategy of the party and thirdly, because the party may conclude that fielding the leader may enable the party to make inroads in new territory.
Modi's decision to contest from Varanasi in 2014 was taken with the intention of boosting the BJP's campaign in the state. The ploy was greatly successful and was an important factor the party to sweep the state. Modi was entitled to contest and did not owe explanations. His decision to reiterate that he is a UP-wallah in the course of this campaign has been perplexing because once a leader becomes a prime minister, he becomes a 'national' representative and playing to parochial sentiment is uncalled for. Moreover, elections in Gujarat are due later this year and attempt to establish linkage with UP might eventually turn out to be counterproductive.
Traditionally, the 'son of the soil' theory has been raised by sectarian forces to harness perceived insecurity of the people. Organisations like Shiv Sena, and its political progenies now, have owed their growth to strategies that built on fears of people that 'outsiders' are prospering at the cost of 'original' inhabitants. Several separatist agitations have been rooted in the same sentiment. The Assam agitation began as an 'anti-Bengali' and 'anti-Bihari' movement because it was believed that fruits of development eluded the local and indigenous people while 'outsiders' prospered.
Given this backdrop, responsible political leaders need to steer away from attempts to establish personal belonging with a city or state. Modi is entitled to lead the campaign of his party in UP even if he is not an adopted son of Varanasi. And, even if the people of the city do actually begin looking at the prime minister as one among them, the Gandhi siblings have little right to question that. But falling back on this argument, both Modi and his adversaries have lost an opportunity to lead people in discarding parochial sentiments. It is time parties and leaders seek votes on the basis of their Indianess and not by raising slogans like UP-wallah versus outsider or the Bihari versus Bahari slogan that cast a negative shadow on elections in that state in 2015.
The writer is a Delhi-based writer and journalist. He authored Narendra Modi: The Man, The Times and Sikhs: The Untold Agony of 1984. He tweets at @NilanjanUdwin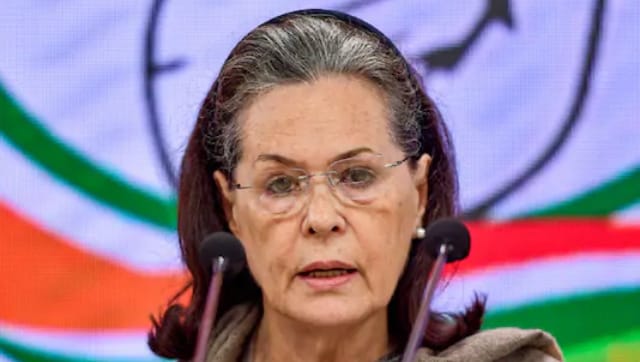 Politics
In her opening remarks at the CWC meeting, interim chief Sonia Gandhi said she is a full-time and hands-on party president and there is no need for leaders to speak to her through the media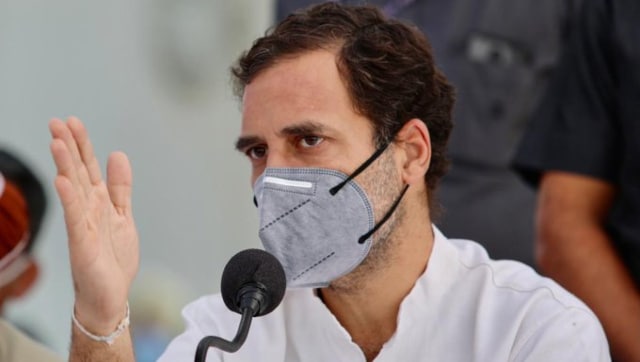 India
The Congress leader also targeted the government over Indian Army Chief General MM Naravane's "China was here to stay" remark in the context of stand-off in eastern Ladakh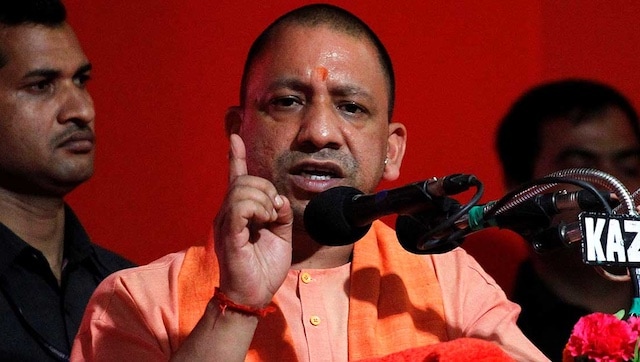 India
Government spokesperson and cabinet minister Sidharth Nath Singh alleged that the opposition parties wanted to visit Lakhimpur Kheri for a photo opportunity.