UP Election 2017: Modi fan at heart, Akhilesh Singh backs daughter Aditi's Congress campaign in Raebareli Sadar
Akhilesh Singh, father of Aditi Congress candidate from Raebareli Sadar Aditi Singh, is a big fan of Prime Minister Narendra Modi and BJP president Amit Shah.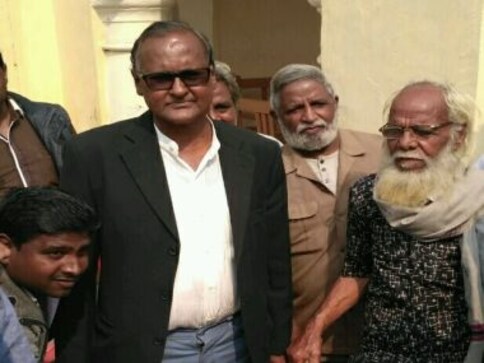 The political irony in Raebareli Sadar — heart of Sonia Gandhi's parliamentary constituency — is quite stark. Akhilesh Singh, father of Congress candidate from Raebareli Sadar — Aditi Singh, is a big fan of Prime Minister Narendra Modi and BJP president Amit Shah.
"Narendra Modi is a very strong person. The country needed a strong prime minister like him. I was deeply impressed by his surgical strike action against Pakistan. The Indian Army is under the right civilian command. The borders of India have to be protected by a strong army and strong leadership. Look at the changed situation today, Chinese troops have stopped intruding in India as used to be the case," Singh tells Firstpost.
Singh is also supportive of Modi's demonetisation move. "This was a very good move. I am in support of demonetisation. It's a brave bold move to eliminate corruption," he says.
Despite his candour, he is aware that his daughter is a Congress candidate. He says, "I am against Modi's position on Triple Talaq. He should not interfere with the long held personal laws of a community. Why should I get into it?" He then turns to his group of supporters and adds, "I weigh in on the merits. If I praised Modi on some issues, then I also criticised him on some other."
How does he reconcile to the fact that his daughter is a Congress candidate and he is a Modi supporter? "My daughter is in Congress, not me. I am managing her campaign, but I am also managing my nephew Manish Singh's campaign, who is a BSP candidate of the neighbouring Harchandpur."
Interestingly, Akhilesh is a five-time sitting MLA from Raebareli Sadar. He has been one of the most bitter critic of the Gandhi family and doesn't lose an opportunity to launch an attack on the members of the Congress first family. He has won all the elections he fought from Raebareli as an Independent candidate and has been an eyesore to the Congress leaders and sympathisers in Raebareli.
People in Raebareli claim that Singh's daughter, who was educated in private schools and then went abroad for higher studies, was wooed for years by Priyanka Gandhi's aides.
"Raebareli Sadar is a blot on the Gandhi family reputation. With vidhayak ji (Akhilesh Singh) around, Congress knew they could never win the election from the heart of Sonia Gandhi's constituency. So their best bet was his daughter. Eventually, they succeeded in luring her to the Congress," says 40-year-old Someshwar Mishra, a small-time businessman.
Another person standing by his side adds, "In fact, we hear that Modi was very angry when he came to know that vidhayak ji's daughter has joined Congress. He asked the leaders why did she not join BJP."
With Singh by his dauther's side, Congress has a chance of winning this seat. In fact, the only seat which the Congress is certain to win out of the 10 seats in Raebareli-Amethi, is Raebareli Sadar. But it wouldn't be Congress' victory, it would be Singh's victory.
Singh, who is undergoing treatment for cancer, is keen to establish his daughter's political career while he is active and in relatively better health. He is happy that Aditi gets along with Priyanka.
Local Congress leaders and workers are taking their time figuring out with this new equation. Akhilesh does not need them to make his daughter win. "Ye toh vidhayak ji ki seat hai, pucca unki beti hi jitegi (This is the MLA's seat, his daughter will surely win)," is the common refrain.
His influence in the area is such that ahead of Rahul and Priyanka's rally in Raebareli, a local leader went on stage and talked at length about the virtues of Singh. Singh, who was sitting at the other side, was listening to what was being. "Dekhiye issi ko sudh chamchagiri kahte hain (see this is called unadulterated sychophancy)," were his words.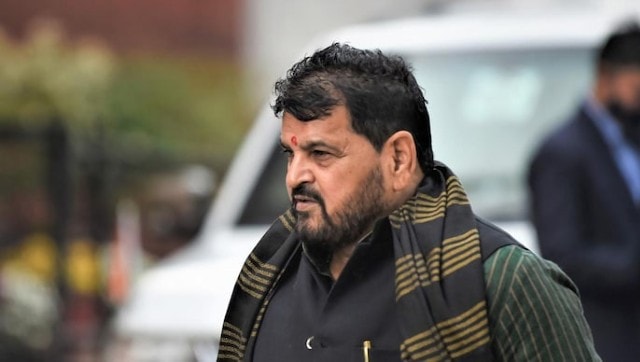 Sports
Talking to reporters, Brij Bhushan Sharan Singh stated that he has been elected president of the WFI and was not heading this federation by "the grace of some person."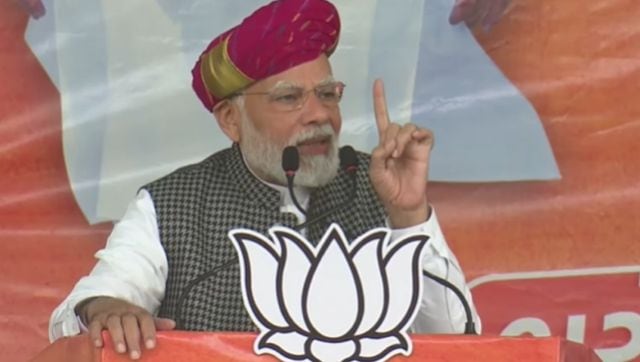 Opinion
In every way, Narendra Modi gains from this needless controversy before the nine state elections this year and the general election next year. And a master politician like him will not let this opportunity for his opponents to malign themselves go waste
Politics
The roadshow, previously planned for Tuesday, will now be held today from Patel Chowk to Parliament Street after a change in the party's schedule