UP Election 2017: Is BJP poised to win the Hindi heartland with absolute majority?
If veteran journalists' prediction and analysis is to be believed, the BJP may have a clear advantage in the crucial state Assembly elections in Uttar Pradesh.
The country's largest state-level electoral exercise is drawing towards its business end. But there are no clear winners emerging in the fray. The top brass in all three parties are pulling crowds to rallies. All parties have their own soft spots to hide and save. An exhaustive analysis of the humongous electorate's mood is as futile as it is impossible to truly gauge, and let's accept it: Survey polls in the past also have often been off the mark.
However, the heady mix of politics that the elections in Uttar Pradesh are, they still tempt journalists to attempt to predict that who is running with a clear advantage. They go out in the field, read facts, express opinions, and whip up a conclusion with their own experience of watching closely scores of polling exercises in the world's largest democracy.
In that sense, if veteran journalist Prannoy Roy's prediction and analysis is to be believed, the Bharatiya Janata Party may have a clear advantage in the crucial state Assembly elections in Uttar Pradesh. As reported in this article, NDTV journalists have given the saffron party a 55 to 65 percent chance of winning the election as compared to Samajwadi Party-Congress's  30 to 40 percent chance of repeating their 2012 sweep. The BSP, according to them, is trailing at the third position with only five to 10 percent chance of winning.
The journalists, however, do offer their predictions with a caveat that the upper caste voters often tend to be more vocal about their views, whereas the backward class — Mayawati's core electoral base — are known to be more reticent voters who often stay silent.
However, that does not mean their opinions are any less fierce, in eastern UP especially, where caste narrative dictates the swing of votes, the Jatavs and other schedule caste voters are clear about where their loyalties lie. And this is what makes predicting the outcomes of a poll even more difficult in the Hindi heartland.
Nonetheless, another well-known face in the journalism fraternity, Rajdeep Sardesai, also came up with his own prediction, even as he adds right at the onset of his article that doing so could be injurious to one's health. Sardesai too is of the opinion that the BJP may be riding on a winning streak this time again.
"Once bitten, not twice shy: Twenty-four years later, I am putting my neck on the line once again and forecasting a likely BJP win in Uttar Pradesh," Sardesai states in his article published in The Hindustan Times. And Sardesai bases his prediction on the simple math that the BJP swept the Lok Sabha polls with a whopping "42 percent of the vote and an astonishing 73 of 80 Lok Sabha seats." Even a "highly unlikely" 10 percent decline in its vote share can still place the saffron party in a position to form the government in the state.
Sardesai also cancels out claims of similarity between the Bihar Mahagathbandhan (Grand alliance) and the UP's SP-Congress combine, stating that unlike Bihar's bipolar contest, UP faces a tough triangular contest. The division of anti-BJP votes (read OBCs and Muslims) between the alliance and Mayawati will only benefit BJP.
Whether this analysis culminates into actual wins for the saffron party will only be clear on the 11 March, when the UP verdict will be out.
However, what is commendable on the part of the saffron party is that despite favourable predictions and massive turn-out at its rallies, it has not committed the mistake of getting carried away with an impression of the Modi wave. Like it did in Bihar, where the loss was a rude shock for the BJP. Conversely, this time in Uttar Pradesh, it has kept up its effort to canvass tirelessly, right from the Terai belt to the corners of rural western UP. Prime Minister Narendra Modi himself is leaving no stones unturned in wooing voters. In a high-decibel, last gasp effort to canvass before the final face-off, Modi is holding rallies after rallies in eastern UP, dedicating two days and an overnight stay to his Lok Sabha constituency, Varanasi.
Modi exudes confidence of a victory as he remarked in Jaunpur on Saturday, "the previous five phases have already ensured an absolute majority for BJP, but you will have the work of giving us a bonus and teaching them (SP, BSP, Congress) a lesson." But that said, the BJP has decided to match every efforts with its contenders in the poll right till the end.
Find latest and upcoming tech gadgets online on Tech2 Gadgets. Get technology news, gadgets reviews & ratings. Popular gadgets including laptop, tablet and mobile specifications, features, prices, comparison.
Lifestyle
One of the biggest concerns when it comes to data on violence against women with disabilities is that we don't have disaggregated data to assist in showing the heightened violence faced by them.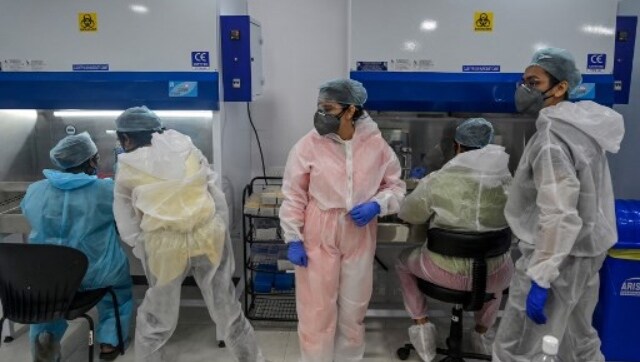 India
While experts say that rapid antigen tests can help countries with out-of-control outbreaks, India's practice of conflating the data from rapid tests and RT-PCR tests risks painting an incomplete picture of its infection rates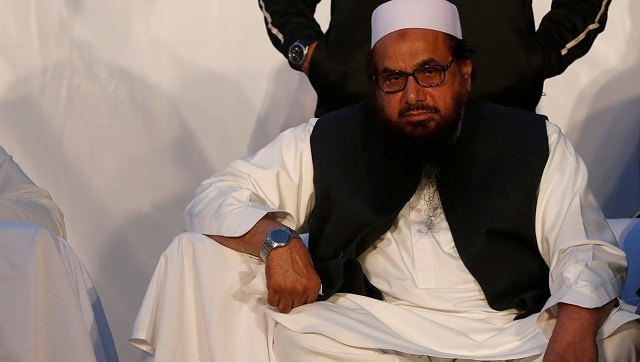 World
Saeed has been in and out of house arrest since 2008, with the courts setting him free after the State seemed unable to frame charges