UP Election 2017: Five reasons why Muslims don't vote the BSP in as high numbers as they should
As Uttar Pradesh prepares to elect its Assembly, it would be apposite to ask: Why don't Muslims vote for the BSP in numbers far higher than what they do?
As Uttar Pradesh prepares to elect its Assembly, the question to ask is not whether Bahujan Samaj Party (BSP) leader Mayawati will succeed in uniting the Dalits and Muslims. Rather, it would be apposite to ask: Why don't Muslims vote for the BSP in numbers far higher than what they do?
Indeed, Muslims should have a natural affinity for the BSP, which rides on Dalit support and assertion. This is because both the social groups share similar socio-economic status. In fact, as the Rajinder Sachar committee report shows, Muslims lag behind Dalits on several indices.
Then again, from the time the BJP swept to power in the 2014 Lok Sabha elections, both groups have faced the brunt of aggressive Hindutva. For instance, cow-protectionists have targeted Muslims as much as they have the Dalits, evident in the horrifying flogging episode at Una, Gujarat. The vigilantism of cow-protectionists hit hard on the meat trade, over which the Muslim caste of Quresh has a monopoly. Also severely affected were tanneries, in which Dalits have a high stake.
If Muslims have been accused of luring Hindu girls into marriages for spreading Islam – known in Hindutva parlance as 'love jihad' – then Dalits have been ostracised, and also killed, for romancing and marrying upper caste girls.
It can thus be said that there exists, to use a Marxist term, objective conditions for Muslims and Dalits to come together for battling their humiliation and overcoming their deprivations. Their unity could have a sharp edge because together they constitute 40 percent of the state's population, of which Muslims comprise 19.26 percent.
Unlike the Jats, who are confined to west Uttar Pradesh, both Muslims and Dalits are spread across the state. That gives them ample clout to determine the composition of the state Assembly, and a robust chance to capture power for reconfiguring the socio-economic arrangement tilted against them.
But this win-win theory unravels at the grassroots. The election study by the Lok Niti-Centre for the Study of Developing Societies shows that only 20 percent of Muslims voted for the BSP in the 2012 Assembly elections. Even though the BSP has fielded a whopping 97 Muslims in the 2017 Assembly elections and Mayawati has been aggressively courting them, anecdotal accounts suggest that the probability of subaltern assertion is not high.
There are five important reasons why the commonality of experiences that Dalits and Muslims share hasn't led to a unity between them:
BSP's ignorance of Muslim caste heterogeneity
Mayawati woos Muslims as members of a monolith religious community, glossing over its heterogeneity. Indeed, the Muslim community is as riven with class and caste contradictions as any social group. This has several implications for Mayawati's Muslim strategy.
Broadly, academicians have identified three social categories among Muslims. On top of the heap are the Ashrafs, or descendants of Muslims, who supposedly came from outside India. Below them are the Ajlafs or Hindu converts from all castes but mostly from traditional artisan groups. On the lowest rung are the Arzals or Dalits who converted to Islam.
But these are sociological categories, not what Muslims invoke in their self-descriptions, which often takes recourse to caste analogues. Thus, Muslim converts from the Jat community call themselves as Muley Jats, not Ajlafs. The Tyagis who proselytised are looked upon, and also consider themselves, as upper caste even though they too ought to be categorised as Ajlafs.
In the post-Mandal era, the term Pasmanda has gained currency among academicians and radical Muslim activists. A Persian word, Pasmanda means "those who have fallen behind" and include all those who are converts from Hindu backward and Dalit castes. At a sweep then, all Muslim castes included in Uttar Pradesh's OBC list for reservations constitute the Pasmandas.
However, a sociological sieve is also employed – for instance, Gujjar Muslims in western UP are in the OBC list, but they neither define themselves as OBC nor others consider them as one, largely because they are landed and have exploitative social relations with others. This is as true for Muslim Jats.
Thus, Muslim forward castes would include Sayeds, Pathans, Sheikhs, Rajput, Brahmin converts – and also dominant middle castes of Jat and Gujjar Muslims. All other social groups are the Pasmandas. This internal division is nowhere as sharp as it is among Hindus, largely because caste has no scriptural sanction is Islam.
Yet, these caste distinctions influence the political choices of Muslims. Mayawati does take into account the caste configuration among Muslims at the time she distributes election tickets. But she doesn't, ideologically and rhetorically, approach Muslims on the basis of their biradris (fraternity), in sharp contrast to what she does with the Hindus, who are segmented into upper castes, OBCs and Dalits. This has enabled her to exploit the internal contradictions of the Hindu samaj and challenge its hierarchical social order.
BSP overlooking Pasmanda Muslims
Since she approaches Muslims as Muslim, their religious identity acquires primacy over all other identities, including that of caste. All political parties adopt the same method in their outreach to Muslims, but the BSP forfeits what is decidedly its advantage – its radical language of caste equality doesn't have the same buzz for Pasmanda Muslims, who should have become the BSP's footsoldiers.
This is because it is the Pasmanda Muslims, not Ashrafs, whose experiences are similar to those of Dalits. For instance, the politics over the cow hasn't had a uniform impact on Muslims; its harshest consequences have been on the Quresh community, which falls in the Pasmanda category. Likewise, Mohammad Akhlaq, who was lynched in Dadri, Uttar Pradesh, on the suspicion of consuming and stocking beef was a Pasmanda, as were Muslims who were killed in the rioting in Bijnor last year.
In a detailed survey of Muslims affected by the Muzaffarnagar riots of 2013, Jagpal Singh observes in his article, Communal Violence in Muzaffarnagar, published in the Economic and Political Weekly, "Though Muslims of all classes were attacked, it was the Pasmanda Muslims that became the prime victims as they were more vulnerable than the middle castes (Jats, Gujjars) or the Ashraf Muslims (Sayeds, Pathans, Sheikhs)."
The BSP's reluctance to address the caste dichotomy among Muslims has ensured that the non-Pasmanda, or the Ashrafs, continue to dominate the community's perception and superimpose on it their concerns and interests. The Muslim faces of all principal parties in Uttar Pradesh are upper caste – for the Congress, it is Salman Khurshid, a Pathan; for the SP, it is Azam Khan, a Pathan; for the BSP, it is Naseemuddin Siddiqui, a Sheikh; for the BJP, it is Mukhtar Abbas Naqvi, a Sayed.
It is ironical that a Dalit woman leading a Dalit party should woo Muslims through an upper caste leader. It mimics Mayawati's strategy of courting Brahmins through Satish Mishra, her Brahmin lieutenant. But all Muslims don't enjoy the same social status as all Brahmins largely do.
The one common feature that binds Muslims is the fear of the BJP coming to power and its rabid followers targeting them. Mayawati harps on the insecurity of Muslims – as do the Samajwadi Party (SP) and the Congress. As a result, the BSP's Muslim strategy doesn't have any uniqueness.
Might it not have been better for Mayawati to address the apprehensions of Muslims along with telling the Pasmandas among them that their lowly economic status, to a large extent, has its roots in the iniquitous caste structure, as she often does with regard to Dalits?
Dalits' inability to protect Muslims against caste atrocities
This means that BSP's outreach to Muslims can't remain insulated from the twists and turns in Uttar Pradesh and the country's politics. In the weeks following the Una incident, it did appear that Mayawati would succeed in uniting Muslims and Dalits. But the possibility of it started to diminish at the forging of an alliance between the Samajwadi Party and the Congress.
Why should Muslims repose faith in Chief Minister Akhilesh Yadav, in whose rule Uttar Pradesh witnessed a spurt in communal tension and rioting? Conversely, why shouldn't they back Mayawati, who, between 2007 and 2012, was quick to stamp out communal embers before they turned into raging fires?
Since it is impossible to predict with certainty which party will come to power, Muslims believe the SP's Yadav supporters are more capable of protecting them than the BSP's Dalits, in case neither forms the government. The Yadavs are empowered, control local levers of power, and can therefore become a bulwark against the Hindutva aggression.
By contrast, Dalits themselves are often hapless victims of caste atrocities. A social group fighting an unequal battle against dominant castes can't possibly guarantee protection to another community. Then again, segments of Dalits are known to have targeted Muslims in riots, as they certainly did in Muzaffarnagar in 2013. Thereafter, Mayawati, quite inexplicably, did not even visit Muzaffarnagar nor did she go to Dadri to console the family of Akhlaq.
Inherent sense of superiority among Muslims
The Muslim community's historical consciousness also dampens its response to the BSP's overtures. For one, Muslims, particularly the upper caste among them, can't forget that they once ruled the country for 800 years. This has bred in them a feeling of superiority, which, though out of sync with the current reality, becomes a psychological impediment to their gravitating to the BSP, which is primarily a party of Dalits.
A large segment of Muslims think it is unbecoming of them to align with a group traditionally consigned to the bottom of India's social heap. It is also true that Dalit castes among Muslims are numerically insignificant. A large chunk of Muslim belongs to the artisan castes. Their support to an OBC party like the SP appears to them as an alliance among equals. Upper caste Muslims do indeed rue comparisons made between them and Dalits. It is they who influence the community's perception and self-definition, which does have a casteist echo.
BSP's primacy to Jatavs over Muslims
This problem becomes even more acute because the BSP doesn't place Muslims on par with the Jatavs in the party's organisation structure. Only a Jatav can head the BSP's zilla committees; the first choice for heading the booth committee, the BSP's basic unit, has to be a Jatav. Its cadre camps have BSP leaders speak about the philosophy of BR Ambedkar and Kanshi Ram to the audience. It is moot whether this would appeal to Muslims, given that their historical experiences are decidedly different from those of Dalits – and require another language altogether.
Though the BSP has fielded most number of Muslims in elections, yet there isn't a Muslim MLA or MP who calls the shots in the party. The elected representative is subservient to party officials. It curbs his or her autonomy and prevents him or her from forging a patron-client relationship, an important method of mustering popular support in India's democracy.
Nearly four years ago, Pasmanda Muslim activists had launched the Pasmanda Kranti Abhiyan for consolidating lower caste Muslims. Its slogan was: "Dalit-Pichchara ek saman, Hindu ho ya Musalman (Dalits and Backwards are same, whether they are Hindus or Muslims.") Unless Mayawati incorporates the idea underlying this slogan in her party's politics, she will always struggle to both widen and stabilise her support base among Muslims, whose percentage of votes for the BSP will vary according to the political circumstance prevailing before every election.
(Ajaz Ashraf is a journalist in Delhi. His novel, The Hour Before Dawn, is available in bookstores)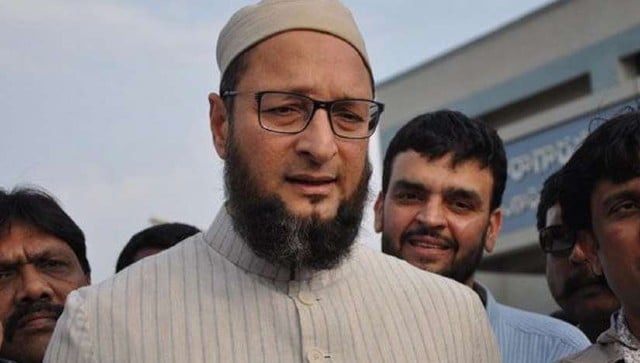 India
The AIMIM supremo, whose party is looking to make inroads in the upcoming UP polls, alleged the BJP was going easy on the minister because he belongs to an upper caste, which is a key voter base for ruling party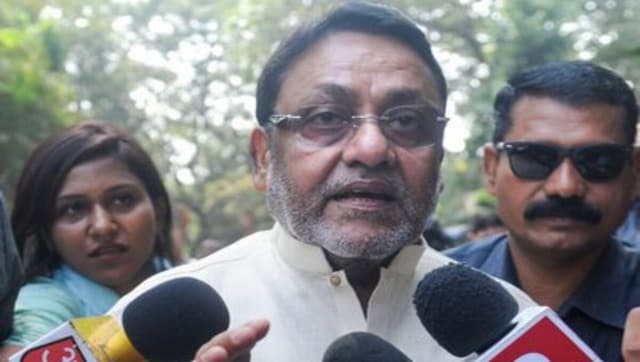 India
Addressing a press conference in Mumbai, Malik, who is NCP's spokesperson and a Maharashtra minister, alleged that Bharatiya's brother-in-law Rishabh Sachdeva was among those three persons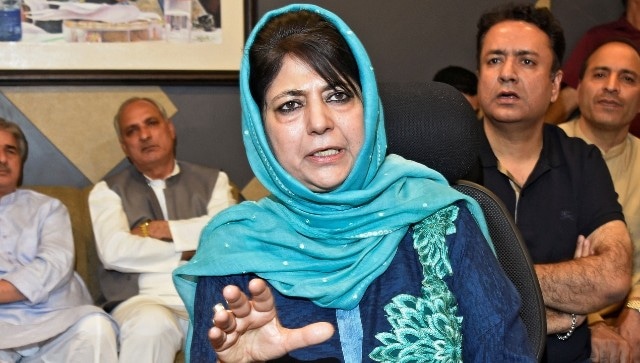 India
The PDP president claimed that Muslims are targeted to please the core vote bank of the BJP