UP Election 2017: Akhilesh's tie up with Congress is a ploy to keep the Muslim votes intact
Both Rahul Gandhi and Akhilesh Yadav appear to have, at long last, found merit in Elizabeth Foley's well-known maxim: "The most beautiful discovery true friends make is that they can grow separately without growing apart."
Both Rahul Gandhi and Akhilesh Yadav appear to have, at long last, found merit in Elizabeth Foley's well-known maxim: "The most beautiful discovery true friends make is that they can grow separately without growing apart."
Indeed, the two young leaders seem to have understood three things rather clearly: First, they can grow separately without getting apart. Second, they need each other to beat the combined might of Narendra Modi-Amit Shah-RSS trio in battleground Uttar Pradesh. And third, it would be much easier for them to rope in more anti-BJP forces for the final showdown against Modi at the national level in 2019, should they win the 2017 convincingly.
Now that they have finally decided to fight the ensuing election together as allies, let's try to define this mahagathbandhan: It's an alliance of disparate, if not desperate, forces in which you retain your independent identity even as you fight together for a common cause against a common enemy. And the common enemy happens to be a larger-than-life Modi – and not just the BJP. Who else?
If signals emanating from the 'war-rooms' of both the Congress and the Samajwadi Party can be taken as pointers, the UP election is likely to present a colourful spectacle this time with Rahul's sister Priyanka Gandhi and Akhilesh's wife Dimple Yadav doing roadshows all over the state. These ladies apart, other leading campaigners such as Laloo Prasad Yadav, Nitish Kumar, Mamata Banerjee and Sharad Pawar may also address rallies at different places lending support to the mahagathbandhan.
No doubt, Akhilesh appears to be 'looking at things rather realistically' even as all his supporters are riding high in the aftermath of the Election Commission's verdict allotting him the 'cycle' symbol. Away from the scenes of jubilation, he thought it fit to visit father Mulayam Singh Yadav. What transpired between them is not known but there were enough indications emanating from within the four walls of the Yadav household that 'the winner' was taking extra-care to look humble and magnanimous in victory. Even supporters of the young victor said that they would fight the election under Mulayam's guidance. They raised slogans in favour of both Akhilesh and Mulayam.
But these niceties apart, it's clear that Akhilesh is sprinting ahead with a cool and calculative head. He wanted to stitch the deal with the Congress as fast as possible to ensure that there is no division in the Muslim votebank, particularly in western UP. And, on its part, the Congress wanted to escape from the spectre of ignominy in UP. Now that the deal is done, Rahul would be free to focus his attention on four other states as well – Punjab, Goa, Uttarakhand and Manipur.
There is another player who is equally eager to join the alliance bandwagon – Jayant Choudhary of Rashtriya Lok Dal (RLD). Chances are that the RLD would, in all probability, join the mahagathbandhan.
Jayant, who happens to be Ajit Singh's son and Choudhary Charan Singh's grandson, has a different vision: He wants to recreate the MAJGAR in the Jat-land once again. During Charan Singh's heydays, MAJGAR stood for socio-political alliance between Ahirs, Jats, Gujjars, Rajputs and Muslims. This alliance had withered away following Charan Singh's death.
In later years, Ahirs tilted towards SP while Gujjars went almost whole hog with BSP. And Rajput and Jats were divided in their loyalty between the BJP and RLD.
The Muslim votebank too in western UP was divided between three camps – the Congress, the SP and the BSP. The 2014 Lok Sabha elections that catapulted the BJP to power thanks to their performance in this all important state presented a different trend: All the Jats and other majority communities voted for Modi's party in the aftermath of Muzaffarnagar riots.
The protagonists of the mahagathbandhan theory seem to be hoping against hope that MAJGAR would reappear on the socio-political landscape once again. It may, or may not happen.
But there is no harm in keeping hopes alive.
Subscribe to Moneycontrol Pro at ₹499 for the first year. Use code PRO499. Limited period offer. *T&C apply
Politics
During his Kerala visit on Tuesday, Rahul Gandhi had said he was used to a "different type of politics" in north India and coming to the southern state was a "refreshing" change for him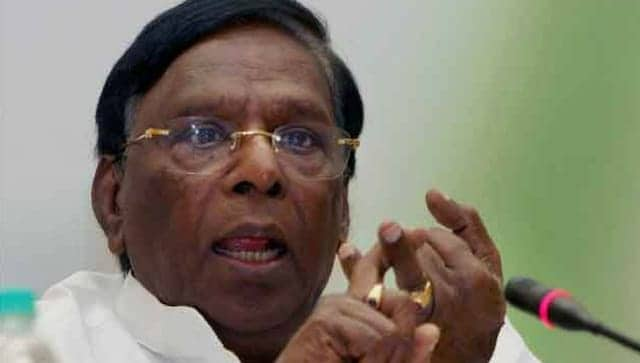 Politics
The collapse of the V Narayanasamy-led government in Puducherry led to a war of words over Rahul Gandhi's leadership of the Congress party and the BJP's 'corrupt politics'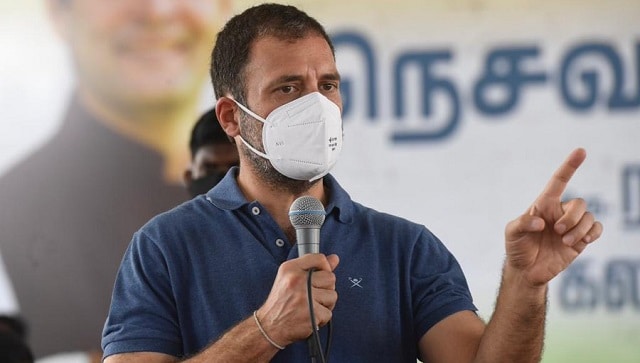 Politics
Speaking at a press conference, Randeep Singh Surjewala said, 'The North-South divide is a toolkit being adopted and sold by the BJP to the news channels and the public'