Three years of Narendra Modi govt: Restoring a cynical electorate's trust has been his biggest achievement
During our vacation at Jim Corbett National Park in December, a plan we chalked up long before the prime minister suddenly announced withdrawal of high-value notes, we faced a problem.
During our vacation at Jim Corbett National Park in December, a plan we chalked up long before the prime minister suddenly announced withdrawal of high-value notes, we faced a problem.
Though I could carry out most transactions through digital means (including paying a peanut-seller at Nainital's Bhutia Market via e-wallet), strange as it may sound, the travel desk at my resort in Ramnagar played spoilsport.
The desk manager expressed his inability to take a payment of around Rs 15,000 through cheque, debit or credit cards, claiming that the drivers who work for him insist on cash and his application for a point of sale machine was pending.
Emptying our purses, the missus and I could only squeeze out around Rs 10,000. The rest had to be arranged. Remember, this was at the height of the demonetisation crisis and Ramnagar isn't exactly a metropolis. A trip around town showed most ATMs to be out of service.
Finally, at the fall of evening, we found an ATM that seemed to be working. I was greeted by a long, snaking queue. In the hour it took to access the cash, I asked my fellow travelers two simple questions: How difficult is it to cope with the crisis? Will you vote for Modi again?
Although I don't have empirical data to back me up, I estimated that nearly 95 percent of those awaiting their turn at perhaps the only working ATM that December night in Ramnagar answered: "Very, very difficult"  and "yes, we will vote for Modi again."
This apparent contradiction was repeated over and over again during my trip. The forest officials who took us on a guided tour in the park, the cap and gloves selling youth near the national park gates, the kind gentleman who drove us to Delhi, the 'Santa hat' seller at Rajiv Chowk, the autorickshaw driver on the streets of the capital — most of these hardworking, everyday gladiators who complained bitterly about their daily hardships announced resolutely that they would vote for Modi—in fact, it seemed their hardship was directly proportional to the belief that the prime minister had initiated a "purification" ritual and it was their sacred duty to support him and build a cleaner India. Personal hardships didn't matter, they were busy contributing towards the nation-building process.
My experience was not unlike the one Radhika Iyengar shares in Indian Express. She writes: "Recently, my domestic help candidly informed me how demonetisation has plummeted her further into poverty. She was scrounging for money and was taking leave to return to her village, where marriages had been broken, jobs had been lost and people had died. When I asked her whether this would stop her from voting for Modi in the next elections, she said it would not. 'This move of his is a strong step which will really remove black money,' she told me with uncanny confidence. She really believed in Modi."
Call it a morality play, a wily political plot or a mad gamble, it was evident that the public trusted Modi. In our analyses, we tend to underestimate the power of faith. The electorate's confidence in Modi — even after such a disruptive move — bordered almost on the religious. If anything, the boldness of the decision seemed to have reinforced their belief.
Not surprisingly, Modi's political rivals and the cognoscenti completely missed the point. TV debates raged on the "foolishness" of the move. Economists said it was meaningless, if not counterproductive. Critics predicted that Modi would pay dearly for his hubris. The Opposition saw the misery and tried to exploit it, but like the one-eyed king they failed to note the groundswell of support and paid a heavy political price.
Three years into his tenure as the prime minister, Modi's biggest achievement has been this: He has been able to restore the electorate's trust in the government. It is easy to miss the significance of this triumph. And yet this is a tectonic change that promises to entirely transform the paradigm of communication between the government and the electorate.
If the holder of India's most powerful public office is able to convince people that he is incorruptible, cares for them and means to build the nation, then the leader is allowed a surprising amount of leeway for mistakes which is otherwise denied to most politicians. This is exactly why Modi could pull off such a stunningly disruptive move and yet retain high approval ratings. And this also what the Opposition failed to see.
To a certain extent Modi was dealt a kind hand. He occupied the chair left vacant by Manmohan Singh, who presided over one of the most scam-tainted regimes in the history of Indian politics. The electorate was exposed to corruption in high office for so long that an inverted morality became the new paradigm. Voters took corruption as the norm and developed a deep-rooted cynicism in the political class. The roots of this cynicism lie in the failed socialist project and crony capitalism during the decades that followed Independence. Under UPA, the cloud grew darker.
So while it would be pertinent to say that Modi benefited from the low burden of expectations, he also needed to turn around the cynicism to make an impact. And given that most of Modi's moves were transformative and participative in nature, many of these bold steps couldn't have been carried out had the electorate suffered from a trust deficit.
To that respect, Modi has performed a near impossible task. Now, the stage is set for him to build on this partnership of trust between the government and the people.
Find latest and upcoming tech gadgets online on Tech2 Gadgets. Get technology news, gadgets reviews & ratings. Popular gadgets including laptop, tablet and mobile specifications, features, prices, comparison.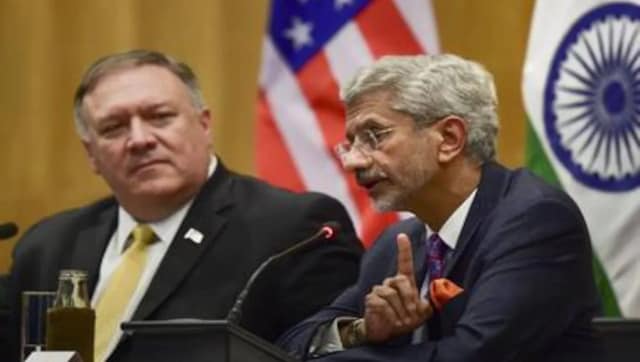 India
Secretary of State Michael Pompeo and defence secretary Mark T Esper will represent the US while the Indian side will be represented by external affairs minister S Jaishankar and defence minister Rajnath Singh
India
Besides the 'all weather friendship' of China with Pakistan, Turkey has emerged as the only country that brazenly supports Pakistan at all multilateral forums.
India
Kalam was also known as the 'Missile Man of India' for his work on Pokhran-II nuclear tests in 1998 when a series of five nuclear bomb test explosions were conducted by India