Sahara-Birla diaries: Will Supreme Court ruling finally put Rahul Gandhi's quake theory to rest?
Rahul Gandhi's sudden activism over the Sahara-Birla diaries over which he promised an earthquake, looked to have come to a premature end after the Supreme Court termed them as 'inadmissible' and 'loose' on Wednesday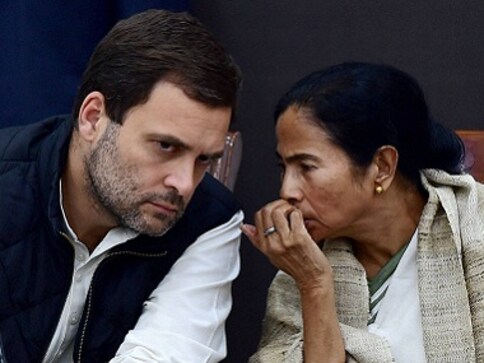 Rahul Gandhi's sudden activism over the Sahara-Birla diaries over which he promised an earthquake, looked to have come to a premature end after the Supreme Court termed them as "inadmissible" and "loose" on Wednesday. The purported documents allegedly showed Narendra Modi's name among "bribe takers" but were dismissed as "meritless" in a PIL seeking a SIT probe into the "diaries".
This was the third time the issue had come up before the apex court. In earlier two hearings, the Supreme Court had asked petitioner Prashant Bhushan, representing an NGO, to come up with better evidence describing the purported documents as "zero material" with no evidential value.
"You take this back. You come when you have some better material. This is zero material. It is only an insinuation," a two-judge bench of justices JS Khehar and Arun Mishra had told Bhushan, according to DNA, on 25 November. Refusing to pass an order, it had said: "All these are non-genuine documents. They are all fictitious documents. You are relying on that. We already had held it was all fictitious. Give us something authentic."
The court's patience ran visibly thin during the second hearing on 14 December when it asked the petitioner to refrain from making unsubstantiated allegations against constitutional functionaries.
"This is becoming very abnormal for us. What we told you (petitioner)… give us smallest material. We will deal with it… How will a constitutional authority function if you are going to make such allegations? We don't see even the smallest material to substantiate your accusations," The Indian Express had reported.
Bhushan's response during the second hearing was to question whether Justice Khehar, who was appointed as the 44th Chief Justice of India earlier in January, could hear the case since he was still awaiting the appointment since his file would be pending with the prime minister. This had prompted an angry response from Khehar and fellow judge on the bench, Mishra, who retorted: "Do you think we can succumb under any pressure? You are talking about the highest court of the land and doubting the constitutional authority. Do you think we, as constitutional functionaries, can be affected by all this? What are you trying to say? It is my personal opinion that it is contempt," the The Indian Express said.
In the third hearing on 11 January, a new bench of Justice Arun Mishra and Amitava Roy was constituted but the final decision was equally scathing. The court, as reported in Times of India, said: "In view of the materials placed on record and peculiarity of the facts and circumstances, no case is made out on merits to direct investigation against various political functionaries, officers, etc. The interim applications are found to be merit-less and are dismissed."
The reason this writer have gone into some detail over the way this case has unfolded is because this so-called Sahara-Birla diaries symbolise the politics of insinuations and aspersions that has now become the raison d'etre of the Opposition. The entire spectrum of Modi's political rivals — from Arvind Kejriwal, Mamata Banerjee to Gandhi — had repeatedly cited this purported "documentary evidence" and had sought a "probe" into the diaries.
The attack on the prime minister's integrity is the Opposition's tacit admission that it is unable to challenge him politically or counter his communicative strategy with the masses with a better one. Political parties in a democracy are well within their rights to exercise their choice of weaponry but such a high-risk tactic can only work when there is a merit in the charge. However, with the collapse of the case, the Opposition has been denied the advantage.
The Aam Admi Party has called the decision "unfortunate", Trinamool Congress is yet to respond but Congress's reaction so far has been instructive.
Even as the court dismissed the plea for a probe into the diaries, Gandhi raked up the topic during Congress's national convention on Wednesday. Gandhi, whose earlier promise of an earthquake still lies undelivered, seemed undeterred. He again "wondered" why the prime minister hasn't ordered a probe to come clean and his party functionaries proposed that Modi still has to answer the Congress vice-president's charge.
Congress spokesperson Randeep Surjewala told the media on Wednesday, "He (Modi) needs to answer it (Gandhi's charge) as this is an issue of answerability before 125 crore Indians and doesn't require a certificate from any court. BJP and Modiji must answer."
If that gives us an idea about the Gandhi scion's "elevated status", bear in mind that the Congress party in its crusade against Modi had put even its UP chief ministerial candidate in the dock. The purported documents, which were tweeted out by the Congress, had in its list the name of former Delhi chief minister Sheila Dikshit who had on 26 December rejected his own party's charges as "hearsay" and baseless with "not an iota of truth".
Since this statement was in direct contradiction with the party vice-president's allegations, a day later Dikshit sought a "thorough probe" into the Sahara-Birla diaries. No prizes for guessing what prompted the somersault.
It remains a mystery why the Congress feels these so-called bribery allegations will serve a higher political purpose and it is unclear how they will succeed in their mission to bring down Modi based on these charges. Perhaps a political battle may still be made with the papers being flaunted at public rallies but so far, this charade has only hurt the Congress.
Politics
The Congress hit back at the BJP saying that Rahul Gandhi was on a private visit to Nepal and that 'it's not a crime to attend the wedding of a friend'
India
Ratna Rashid Banerjee returned the 'Annada Shankar Smarak Samman' with which she was honoured by the Paschimbanga Bangla Academy in 2019
Politics
Mamata Banerjee said Centre is dispatching teams of NHRC and others to West Bengal following various incidents, but not to violence-affected Jahangirpuri in Delhi and UP where women are allegedly being attacked