Punjab Election Results 2017: Here's how Congress demolished SAD-BJP and AAP
The result for the Punjab Assembly election 2017 is finally out after a bitter political battle between parties which involved mud-slinging, allegations.
After a bitter political battle that went on for months between rival political parties, the Congress has emerged as the single largest party in the Punjab Assembly election that concluded on Saturday. Captain Amarinder Singh led Congress to a successful campaigning in Punjab, securing 77 seats, nearly a two-third majority.
The agrarian state witnessed a big shake-up, throwing the ruling SAD-BJP alliance out of power. The Aam Aadmi Party (AAP), which had made a big pre-poll buzz, came in second place with 20 seats.
The popular mandate was with Congress, as the party received 38.5 percent (59,24,995) votes in the election followed by SAD at 25.3 percent (38,98,161) while AAP came third in terms of votes polled at 23.8 percent (36,59,266). BJP received 5.3 percent (8,19,927) votes.
There were 1,145 candidates in the fray with all the top-three contenders — Congress, SAD-BJP and AAP — fielding 117 candidates.
While both Parkash Singh Badal and Sukhbir Singh Badal of SAD retained their seats at Lambi and Jalalabad respectively, the party along with its alliance partner BJP was completely washed out in the election. It was pushed to third position with just 18 seats behind AAP which won 20 seats.
Congress' chief ministerial candidate Captain Amarinder Singh won from Patiala. Even though he lost Lambi to Parkash Singh Badal, he has much to be happy about.
Congress also saw several of its candidates performing well in the election, including former SAD leader Manpreet Singh Badal (estranged nephew of Parkash Singh Badal) from Bathinda Urban and cricketer Navjot Singh Sidhu who joined Congress right before the election and won Amritsar East.
| | |
| --- | --- |
| PARTY | WIN |
| INC | 77 |
| AAP | 20 |
| SAD-BJP | 18 |
| Lok Insaf Party | 2 |
As for AAP, it has seen an underwhelming performance with some key candidates like Bhagwant Mann trailing behind Sukhbir Singh Badal. Unlike the exit poll predictions and claims made by the party, AAP has managed to win only 14 seats so far and is leading in just nine seats.
Apart from the top four parties, the Lok Insaf Party also won two seats. However, other smaller parties like CPM, Communist Party of India — Marxist Liberation (CPI-ML), Aapna Punjab Party (APP), Bahujan Samaj Party (BSP), Punjab Front, Trinamool Congress (TMC), Punjab United (PU), Akali Dal (AD), Apna Punjab (AP), Jai Jawan Jai Kisan Party (JJJKP), Swabhiman Party (SP) and Janta Dal United (JDU) failed to leave a mark in the election.
To see how the counting day progressed on Saturday, click here to read our election blog.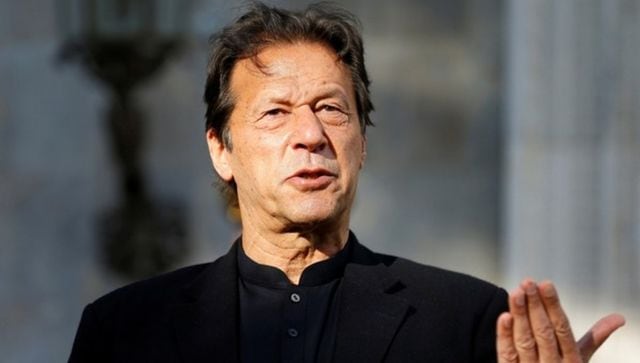 World
Khan added, 'they are trying their best' to disqualify him ahead of the general elections in the country, adding that 'new cases are being registered' against him every other day
Opinion
Banerjee's efforts were so successful that Viceroy Dufferin left India thoroughly upset and disappointed, and wheezed out his hypocritical contempt against an organisation he had himself helped create
Opinion
The BJP has a distinct advantage over the Opposition which is divided, bereft of any ideology and has poor organisational support