Punjab Election Exit poll: AAP likely to play spoilsport as exit polls put 2012 winner BJP-SAD at single digit
The SAD-BJP alliance which had received a comfortable majority with 68 seats (56 for SAD and 12 for BJP) in 2012, may be set for a complete turn of fortune in Punjab once results are declared for the Punjab Assembly Election 2017 on 11 March
The entry of the Aam Aadmi Party (AAP) in the 2017 Punjab Assembly election seems to have upset the political balance of the state which had largely been a contest between the Shiroman Akali Dal-Bharatiya Janata Party (SAD-BJP) alliance and the Indian National Congress in past elections.
If the exit polls are to be believed, the  AAP is likely to hit the SAD-BJP alliance really hard with alliance likely to be reduced to single digit when results are announced on 11 March. And this will be a complete turn of fortune for the SAD-BJP alliance which had received a comfortable majority with 68 seats (56 for SAD and 12 for BJP) in 2012.
Incidentally, the anti-incumbency factor was in the play even during poll campaigning with several political experts hinting at a loss for the SAD-BJP alliance which had been in power for two consecutive terms since 2007. However, none expected that the SAD-BJP alliance could be reduced to single digit seats especially since both Prime Minister Narendra Modi and BJP chief Amit Shah had campaigned for the alliance in the state.
According to the seven polls, who unveiled their results on Thursday after the Model Code of Conduct was lifted at 5.30 pm, the SAD-BJP alliance is likely to get seven seats, exit polls by Times Now-VMR, India News MRC and CNN-News18-Gramener said, whereas India Today-Axis My India polls put it anywhere between four to seven seats while Today's Chanakya put the number of seats at 9. CVoter India and CSDS were the only two media agency which said that the SAD-BJP alliance is likely to predict double digit seats at 5-13 and 19-27 respectively.
Overall, the entire campaigning in Punjab had been about getting rid of SAD-BJP and bringing an end to the corruption, drugs menace and unemployment that has been marring the agriculture-led state in northwest India. As experts had predicted people had to decide on who to replace the SAD-BJP alliance with — the AAP or the  Congress. Surprisingly, the contest between the two parties is very close with four polls — India News MRC, CSDS, Today's Chanakya and CNN-News18-Gramener — predicting hung assembly. However, AAP could also get clear majority, two exit polls — TimesNow-VMR (61 seats) and CVoter India (59-67) predicted. This is good performance from a party which is making its debut in the state Assembly Election.
| | | | | |
| --- | --- | --- | --- | --- |
| Media Agencies/Election | SAD-BJP | INC | AAP | Others |
| 2012 Assembly Election | 68 | 46 | Didn't contest | 3 |
| TimesNow-VMR | 7 | 48 | 61 | 0 |
| India Today-Axis My India | 4-7 | 62-71 | 42-51 | 0-2 |
| India News MRC | 7 | 55 | 55 | 0-2 |
| CNN-News18-Gramener | 7 | 53 | 57 | 0 |
| CVoter India | 5-13 | 41-49 | 59-67 | 0-3 |
| Today's Chanakya | 9 | 54 | 54 | 0 |
| CSDS | 19-27 | 46-56 | 36-46 | 0 |
But AAP is not the only party, which is likely to put up a good performance. Despite the varity in predictions by the exit polls, one thing that seems clear in the current election is that Captain Amarinder Singh may manage to resurrect Congress in Punjab. Congress is predicted to not only retain the 46 seats it won in 2012, but can also cross the 50 mark, three out of the seven polls — India News MRC (55 seats), CNN-News18-Gramener (53 seats) and Today's Chanakya (54 seats) suggested. However, the India Today-Axis My India exit poll predicted a clear majority for Congress with a likeliness to win anywhere from 62-71 seats. The exit poll from Times Now-VMR and CVoter India, however, was not very favourable to Congress with both predicting 48 and 41-49 seats respectively.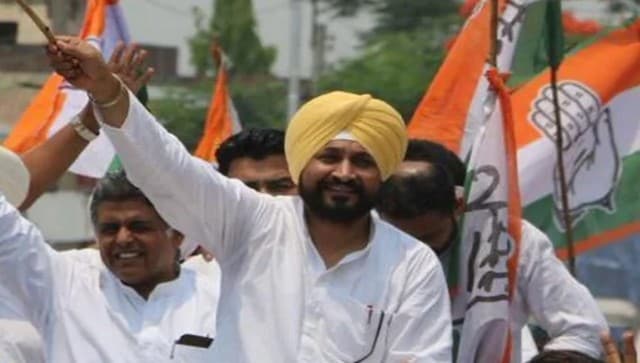 Politics
Secularism for Indian 'secular' intelligentsia has long been an engrossing game of shifting goalposts
Politics
The tussle for the state in 2022 will see a quadrangular contest between the Congress, the Shiromani Akali Dal, the BJP and the AAP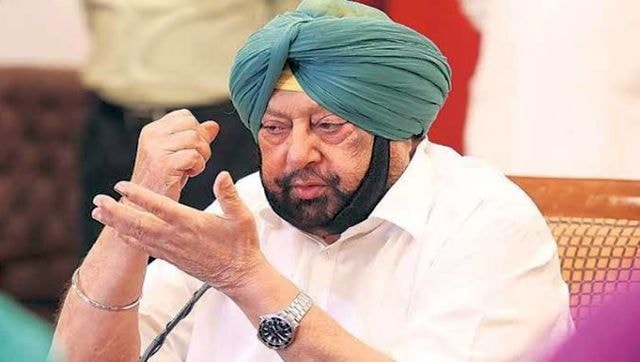 Politics
He said he was satisfied at having done his best for people as the chief minister of Punjab