'Prove that Narendra Modi govt waived off loans taken by industrialists': Amit Shah dares Rahul Gandhi
BJP chief Amit Shah demanded that Congress president Rahul Gandhi prove his charge that the Narendra Modi government waived loans taken by industrialists.
Humnabad: BJP chief Amit Shah demanded that Congress president Rahul Gandhi prove his charge that the Narendra Modi government waived loans taken by industrialists. What Rahul is saying is incorrect, Shah said and demanded that the Congress president make public any document which mentions that loans to industries were written off.
"I want to clarify one thing... one statement that the Congress president repeatedly makes is that the BJP waived thousands of crores, lakhs of crores of loans taken by industries. I can tell you with guarantee that after the Modi government came to power, not even a single paisa of loan taken by any single industrialist has been waived," he said during an interaction with sugarcane farmers.
"If he (Rahul) has any records anywhere that industries' loans have been waived, let him make it public... I am ready to answer and seek an apology from farmers of Karnataka. What he is saying is wrong," the BJP national president said. He said that tax had not been waived for industries, but it has "only been reduced a bit."
Shah is on a three-day visit to north Karnataka region, during which he will interact with party workers in Bidar, Kalaburagi and Yadgiri districts. State Assembly polls are expected to be held in a few months.
"There is already no income tax on anything related to farmers and there is no question of taxing them. Let anyone spread misinformation how much ever they want, government is not imposing any income tax on farmers," he said. The BJP chief said the Centre's "full focus" was on farmers' welfare and after coming to power in Karnataka, his party would follow a pro-farmer strategy.
Listing out various initiatives taken by the Modi government for sugarcane farmers, Shah said the BJP's poll manifesto would include ensuring on-time payment to sugarcane growers. "If the BJP comes to power in Karnataka... within 90 days sugar mills would have to make payment to the farmers, as done in Uttar Pradesh. We will include this in our manifesto," he said, adding after forming government in the state, sugar mills in the region would be re-opened.
Mentioning various 'pro-farmer' initiatives of the Union government, such as procurement of pulses, neem-coated urea and the Pradhan Mantri Krishi Sinchayee Yojana, he accused the Congress government in Karnataka of not allowing benefits of some of the schemes reach the farmers.
The Congress government in the state fears that it may lead to further rise in Modi's popularity, Shah claimed. He said Modi would attend a farmers' conclave at Davangere on 27 February, after which BJP workers would visit their homes, collect a fistful of rice from each household, cook and eat it while pledging that once the party forms government in the state, it would be dedicated to work for farmers' welfare.
"We have come before you with an intention to form a pro-farmer government under the leadership of Yeddyurappa in Karnataka also," Shah said, adding the BJP won the 2014 Lok Sabha polls and several state elections after that only because of support from farmers. The BJP national president visited the historic Gurdwara Nanak Jhira Sahib in Bidar.
He also visited the home of Shivaraj Basalingappa Alreddy, a farmer who committed suicide, at Mangalgi village in Bidar. "During Siddaramaiah's tenure, about 3,781 farmers across Karnataka committed suicide, but he is busy in the politics of appeasement. I have not seen a government as irresponsible and insensitive as this," Shah tweeted.
India
The 78-year-old Lingayat strongman said this evening that he was yet to receive the 'message' from the party's Central leadership on whether he should continue in his post or quit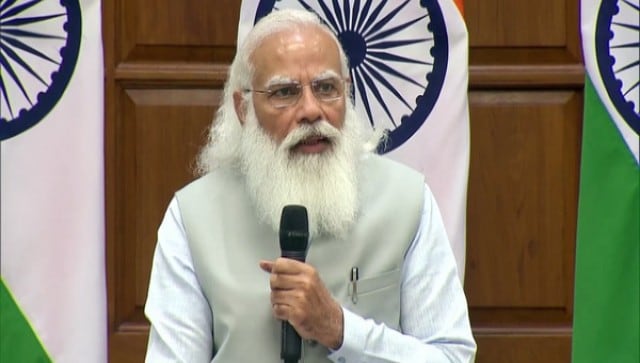 India
Leaders of several NDA constituent parties were in attendance. These included Apna Dal leader Anupriya Patel, JDU leader Ram Nath Thakur, AIADMK leader A Navaneethakrishnan, RPI leader Ramdas Athawale and LJP leader Pashupati Paras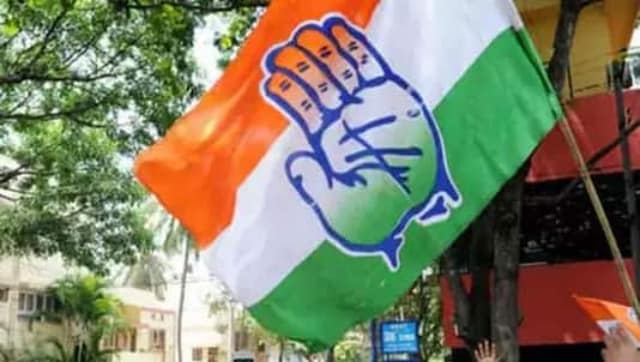 Politics
Demanding a court-monitored inquiry, Congress' Mallikarjun Kharge questioned if governments in Madhya Pradesh, Manipur and Goa were also toppled using the spyware