P Chidambaram may survive graft allegations like TT Krishnamachari, but CBI raids will haunt him
History will remember P Chidambaram as the dubious finance minister who not only faced allegations of corruption but was also subjected to CBI raids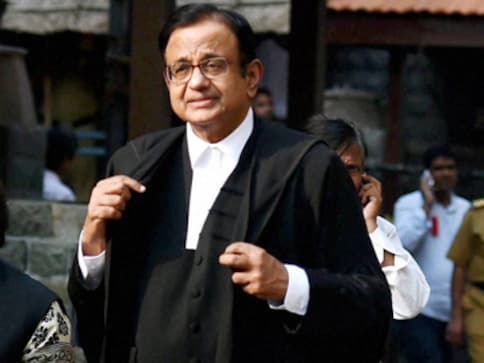 There is an uncanny resemblance between TT Krishnamachari and P Chidambaram. Both would go down in the history as union finance ministers sharing the ignominy of facing charges of corruption. Like Krishnamachari India's fifth finance minister (1957), Chidambaram was quite eloquent on various issues.
The similarities end here. Krishnamachari was accused of manipulating the state-owned Life Insurance Corporation to disburse a loan to Kanpur-based industrialist Haridas Mundhra. He was equivocal when members of Parliament raised pertinent queries about the manner in which the loan was disbursed. Jawaharlal Nehru's son-in-law Feroze Gandhi led the attack on Krishnamachari.
Besieged from all quarters following a judicial probe which exposed a web of lies and plenty of deceits, Pandit Jawaharlal Nehru still encumbered by the legacy of Gandhian austerity had no option but to sack not only the finance minister but also his secretary. However, Nehru reinstated him in the cabinet six years later in 1963 at a time when he was quite vulnerable.
Unlike Nehru, Manmohan Singh had no qualms about retaining ministers with dubious track records. In Chidambaram's case, the influence of his son Karti Chidambaram in the sphere of governance was an open secret. His many deals were under the scanner of the Enforcement Directorate, Income Tax and the Central Bureau of Investigation (CBI). Similarly, officials of the CBI subjected his wife Nalini Chidambaram to an extensive inquisition with regard to the Saradha group financial scam.
There were more than one reason for Manmohan Singh to check the veracity of the allegation and remove Chidambaram if necessary. But as prime minister Manmohan Singh was perpetually conscious of the fact his official status was beholden to Congress president Sonia Gandhi and her family. And Chidambaram was perceived to be quite close to 10 Janpath (the official residence of Sonia Gandhi). Chidambaram was beyond reproach.
Remember the manner in which Digvijaya Singh had to eat his words after he described Chidambaram as "intellectually arrogant". Similarly, Pranab Mukherjee as senior cabinet colleague in the government was practically goaded to make up with Chidambaram when he made a critical statement about Chidambaram's functioning as home minister. Chidambaram had a run in with the finance ministry following the discovery that there were attempts to bug the office of Pranab Mukherjee as union finance minister.
The sense of political omnipotence that Chidambaram used to exude was quite disproportionate to his real political clout. And much of it emanated from his overt attempts to subvert the government in Gujarat then headed by Narendra Modi and stoke a rebellion in the state bureaucracy. As a home minister, he changed the ministry's affidavit in the Ishrat Jehan encounter case much against the wishes of his secretary GK Pillai. Similarly, he roped in a Gujarat cadre IPS, Kuldeep Sharma, in the home ministry despite opposition by the state. The obvious objective was to rattle the Modi government and create a situation of insurrection by top bureaucracy. Chidambaram partly succeeded in his design but Modi ultimately proved to be more than a match for him.
The raids by CBI on the residential and official premises owned by Chidambaram and his family seem to be a logical culmination of the probes being conducted by the investigative agency on Karti Chidambaram's financial deals. It would be wrong to assume that the raids by CBI are a proof of anybody's culpability. Given the record of shoddy investigations by the agencies, political corruptions are rarely proven in the court of law.
Like TT Krishnamachari, Chidambaram may come out unscathed. There is nothing that can stop him from getting reinstated as a minister much like Krishnamachari. But that is hardly an issue. In history, he will be known for the dubious distinction of being a finance minister who not only faced allegations of corruption but was also subjected to CBI raids. However, this historical imagery about himself would be difficult to live with for Harvard-educated Chidambaram.
India
Sources said in 2011 Karti Chidambaram allegedly got these illegal visas from Home Ministry against rules when father P Chidambaram was minister
Politics
A senior CBI official informed that they have recovered 94 signed blank cheques and several Aadhaar cards in the matter and searches are underway
India
The searches were conducted late Thursday night at the bureaucrat's residence in Gandhinagar and some other premises in Surat as well as at his native place in Andhra Pradesh