Opposition rallies behind Lalu Prasad Yadav after I-T raids, BJP calls it day of reckoning
When I-T department raided several properties in Delhi, on charges of alleged benami deals linked to Lalu Prasad Yadav, the RJD supremo sought to put up a brave front.
The drama surrounding high-decibel media coverage of a slew of CBI and Income Tax raids on high-profile politicians is pretty much drawing towards its end, at least for now. The immediate aftermath is, however, as expected replete with political bickering.
On Tuesday, when the I-T department raided several properties in Delhi, on charges of alleged benami deals worth Rs 1,000 crore that were linked to Lalu Prasad Yadav, the RJD supremo sought to put up a brave front. However, a furious Opposition rallied behind him, accusing the ruling NDA of using central agencies to harass and discredit Opposition voices. An interesting backdrop to the united voices, however, could be the CBI raids conducted on the premises of former finance minister P Chidambaram and his son Karti Chidambaram in alleged favouritism in granting Foreign Investment Promotion Board (FIPB) INX media case, on the very same day.
Congress spokesperson Randeep Surjewala told the press that the Opposition will not be "cowed down by BJP's vendetta politics."
"The truth is that revenge has become the DNA of the BJP government. We want to reiterate that neither Chidambaram, nor any Congress leader or any other leader of opposition, would be deterred or cowed down from fear of the politics of revenge and vendetta," he said.
Lalu also posed tough on the allegations levelled against him and said that the BJP could not silence him. "BJP mein himmat nahi hai ki Lalu ki awaz ko daba sake...Lalu ki awaz dabayenge to desh bhar me karoron Lalu khare ho jayenge...Main gidarbhabhki se nahi darne wala hoon (BJP does not have the courage to stifle my voice... If it tries to silence one Lalu, crores of Lalu will come forward. I am not scared of empty threats)," he said in a series of tweets.
Lalu rapped the BJP in yet another tweet for "sensing an opportunity to destabilise the Grand Alliance government in Bihar" and asserted that the coalition was "intact".
BJP में हिम्मत नही कि लालू की आवाज को दबा सके।लालू की आवाज दबाएंगे तो देशभर मे करोड़ो लालू खड़े हो जाएंगे।मै गीदड़ भभकी से डरने वाला नही हूं

— Lalu Prasad Yadav (@laluprasadrjd) May 16, 2017
"Do not be tempted, the alliance is intact. Many more parties with a common ideology are going to join hands with us. I am not scared of the BJP letting loose the government machinery on me," he wrote on the microblogging website. In another tweet, he said, "RSS-BJP ko Lalu ke naam se kampkapi chhuti hai... Inko pata hai ki Lalu inke jhoot, loot aur jumlon ke kaarobar ko dhwast kar raha hai, to dabab banao (The RSS-BJP shivers at the very name of Lalu... They know that Lalu is destroying their trade based on lies, loot and gimmicks and that is why they are putting pressure on me)."
BJP को नए Alliance partners मुबारक हों। लालू प्रसाद झुकने और डरने वाला नहीं है।जबतक आख़िरी साँस है फासीवादी ताक़तों के ख़िलाफ़ लड़ता रहूँगा।

— Lalu Prasad Yadav (@laluprasadrjd) May 16, 2017
The RJD chief took a dig at the BJP by congratulating the saffron party on "forging a new alliance" and asserted that he will keep fighting against the "fascist forces" till the last breath.
He also slammed mediapersons by branding them as "learned illiterates" and asked them to disclose the 22 locations raided by IT sleuths.
अरे पढ़े-लिखे अनपढो,ये तो बताओ कौन से 22 ठिकानों पर छापेमारी हुई।BJP समर्थित मीडिया और उसके सहयोगी घटको (सरकारी तोतों) से लालू नही डरता।

— Lalu Prasad Yadav (@laluprasadrjd) May 16, 2017
West Bengal Chief Minister and All India Trinamool Congress (AITMC) chief Mamata Banerjee also supported Lalu.
Banerjee, whose party leaders are facing probe in the alleged Sarada chit fund scam and the alleged Narada scam, targetted the Narendra Modi government in a veiled manner, saying, "If you do not like someone, then you send CBI, then put him in jail." She said even the media is under "tremendous pressure" from the government.
"... some political vendetta is going on... Whatever is happening today... sometimes with (Samajwadi Party leader) Akhilesh (Yadav), sometimes with (Odisha Chief Minister) Naveen Patnaik, sometimes with Laluji, Chidamabaram, (Delhi Chief Minister Arvind) Kejriwal," Mamata told reporters.
In an apparent message to the Modi government, the TMC chief asked, "If you fight with everybody then who is left out?"
Without naming anyone, she said political fight should be fought politically. "It does not behove anyone. Political fight, ideological fight should be fought politically," she said.
However, the NDA government hit back, saying Tuesday was the day of accountability for the "corrupt." Finance Minister Arun Jaitley stoutly defended the searches, asserting that the "day of reckoning" has come for many and they will be held accountable for their misdeeds.
The BJP, demanded that the Nitish Kumar government, in which RJD is a coalition partner, probe the allegations of "shady land deals" of Lalu and some of his children. The Congress is also a constituent of the ruling alliance in Bihar.
The raids came days after the Supreme Court order of 8 May restoring the charge of criminal conspiracy against the RJD leader in all the four fodder scam cases against him in which he would now stand trial. Lalu has been barred from contesting an election after his conviction and sentencing in one of the fodder scam cases.
According to I-T officials, raids were conducted at the premises of some prominent businessmen and real estate agents in Delhi, Gurgaon, Rewari and few others. The searches were conducted at the premises of the son of RJD MP and former Union minister Prem Chand Gupta, and few other businessmen.
While raids were conducted at a dozen locations, 10 other premises were surveyed, IT sources said. "People and businessmen connected to the land deals involving Lalu Prasad and his family are being searched. There are allegations of benami deals worth about Rs 1,000 crore and subsequent tax evasion," a senior official said.
With inputs from PTI
Find latest and upcoming tech gadgets online on Tech2 Gadgets. Get technology news, gadgets reviews & ratings. Popular gadgets including laptop, tablet and mobile specifications, features, prices, comparison.
India
Yadav, a seven-term MLA from Patna Sahib, has served as a minister in all the previous NDA governments in Bihar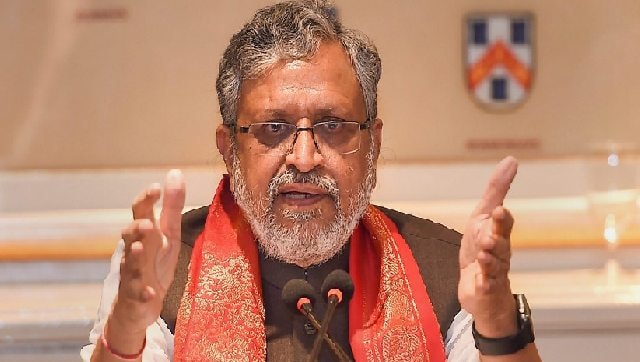 India
Prem Kumar, eight-term MLA from Gaya, and Kameshwar Choupal, a Dalit MLC who had laid the foundation stone for the temple at Ayodhya in the 1990s, are also in the fray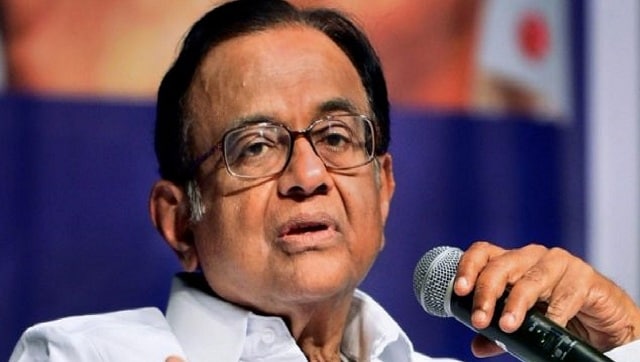 India
The Congress managed to win only 19 of the 70 seats it had contested, down from its previous tally of 27 seats out of the 41 seats it had fought in the 2015 Assembly elections