Of 'presstitutes' and media: Don't blame just BJP, art of sycophancy emerged during Congress reign
After the recent fracas on live television between NDTV anchor Nidhi Razdan and BJP spokesperson Sambit Patra, here's a word or two about "presstitutes".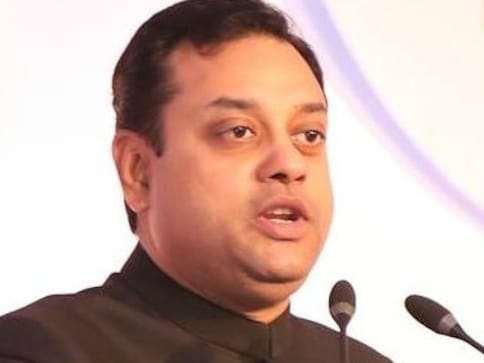 After the recent fracas on live television between NDTV anchor Nidhi Razdan and BJP spokesperson Sambit Patra, here's a word or two about "presstitutes".
It's the catchy moniker that merges "press" and "prostitute" to describe an unwholesome composite, the journalist-for-sale. Indeed, sometimes entire media organisations for sale.
Some of it can be a buy-in without thought of monetary benefit. This is buying into an ideology — political, religious, socio-economic, right-wing, left-wing, centrist — a practice that is as old as journalism. But in modern-day journalistic practice this does not always automatically translate to hagiography for a king or blind belief in a party or power centre.
Even if a journalist or media organisation were to support a party or politician on an ideological basis, it ought to be on the basis of a questioning species of journalism. (And, certainly, unquestioning support should not apply for a business).
In an ideal media world this is still the "press", like it or not. Benefit typically arrives with various degrees of access to prevailing power centres, a combination of natural process and a power trip, both quite heady. If at all it is a bonus, not a buyout.
The "presstitute" arrives, of course, with capitulation: For benefits in cash or kind, directly to a journalist, or accruing to an organisation say, with increased government or corporate advertising. The "presstitute" arrives when a journalist or organisation buys in, literally and otherwise, without question, sometimes even with a violence in words to any opposition to the ordained view. The "presstitute" arrives when, for presentation of news — or suppression of news — of government, a politician, an institution, a member of that institution, a business, a member of that business — a journalist or media organisation sells out, figuratively and literally.
That's a "presstitute", no contest.
Unfortunately, the "presstitute" is today on song, flying on robust wings alongside the still formidable, kosher journalism that is practiced daily in the holdouts in print, television, and digital platforms where individual journalists are encouraged by their organisations to practice informative, questioning, investigative journalism irrespective of the regime in place, irrespective of a plum source of advertising revenue. This is the "press", an institution.
The "presstitute" is ethics-agnostic. There is no morality play here, only the principle of hard power and cold cash.
While centrist or left-leaning liberals bash the current BJP regime on this count, the truth is that powers-that-are have merely hardened the definition of "presstitute" and further energised their corralling to the BJP's cause. The dawn of the "presstitute" took place when the Congress was on song.
For reasons of space I cannot go into much detail about the Indira Years and the Emergency, which saw unbridled media capitulation (barring a few notable, laudable organisations) and birth of the proto-presstitute. The Rajiv years further ingrained a glad sycophancy. The early liberalisation years after 1991, and the hunger for revenue spawned a new breed of post-License Raj "presstitute", happy to go along for the ride, cashing in on the share market on insider tips, praising businesses without pause; riding the right-wing boom after Babri.
The first BJP-led National Democratic Alliance run from 1998 onward coalesced the millennial "presstitute". The ten-year run of the Congress-led United Progressive Alliance from 2004 made them flower to new blooms. Government adopted an arrogant and demonstrably corrupt profile, especially into its second term in office that ended ignominiously in 2014. The "presstitute" was routinely rewarded with access, positions of privilege and pecuniary advantage. Some questioning journalists became "presstitutes" after being co-opted by government, practicing arrogance, obfuscation and denial with the best —worst? — Congress spokespersons.
The "presstitute" thrived. Scams were buried. News was planted and watered. I have, for instance, seen such propaganda being hand-delivered from a senior minister's office on its way to its destination, a top television anchor of the day. So many instances, right there in the National Capital Region. And, when taken nationwide, innumerable, steadily proliferating rogue cells of quid pro quo and capitulation. You don't have to be a journalist — from reporter to chief editor — to have seen this or, alas, participated in this unlovely vocation; just being Indian, being in India, and doing business in India is enough qualification.
Business and the business of news boomed alongside politics and the business of politics. Just how much it all came together in joyous medley was revealed in part by the so-called Radia Tapes — a confluence of power and press, which every journalism student should read, and hear, as a lesson in how-not-to-be-a-journalist-and-"presstitute"; as much as they should appreciate those individuals and media organisations which resolutely publicised the tapes, as a lesson in how-to-be-a-journalist. The Radia Tapes remain at once the media's badge of great dishonour and partial honour.
The imminence of Narendra Modi and BJP in 2014 merely upped the ante. The right-wing "presstitutes", the children of the late-1980s and early 1990s, came into their own. I have a tiny anecdote here.
The prime minister was then a chief minister. I was then a senior editor with a leading news magazine. One day, soon after the conflagration from Godhra spread as the conflagration of Gujarat, a meeting of senior editors revolved around an effort to make the man look good. I said something about all of it resembling "Partition politics" and that I couldn't believe it was taking place at a news organisation that prided itself on providing independent, punchy and quite fearless analyses and presentation of news: The reason I had joined up in the first place. The ensuing silence and sidelong glances among some colleagues also made it quite clear my time with the publication, at least under the editorial dispensation at the time, was done.
Anyway, to cut to the chase. The chief minister is now the prime minister. Some among my former colleagues who steadfastly stood by that man and his machine are today rewarded: One is a member of parliament; another is a policy wonk as a voice of the regime, travelling the world as one of his master's voices. Another isn't quite rewarded, not by the current administration, but remains an editor with a newspaper house. And so on. They continue to write, put down the Opposition — any opposition — and praise the dispensation to distraction.
"Presstitute?" I think so.
This is in some ways a level above and beyond those inflicted by the BJP's pied pipers: Much as so many were led by the Congress's pied pipers, and so many across India's numerous states who are, for all practical purposes, led by national or regional political parties, (and several international, national and regional businesses, of course).
But that is perhaps not the point. Even if vast numbers did not vote for BJP or Narendra Modi in 2014, the fact is that vast enough numbers voted for BJP and its charismatic, fast-talking prime ministerial face. So be it. That is democracy.
Many in media, not just individual journalists but entire media organisations willfully went along the towpath of this remarkable propaganda and performance machinery and the man at its apex, believing the dissolute, disarrayed and quite disastrous Congress's time was done; it was now the turn of the fresh old-new face and a freshly oiled machine to drag India out of a policy and performance morass. Fair enough.
But the "presstitute" is different from such believers: Some of whom are now seeing through the miasma of propaganda, but that is quite another story. The "presstitute" specialises in selling out: Mind, body and soul. They really are media's bottom-feeders even as they exult in the delusion of being out to lunch with top-feeders. They are what today — much like yesterday — comprise the very worst media has to offer: The pliant or purchased who pretend to be part of a freethinking press.
This is what domineering government and political constructs love. This is what at-any-cost businesses love. They are fêted by such "presstitutes", coddled by them in television shows, in column inches, and the convenient binary of the digital world. The process has even turned journalists into trolls, following the seductive path of their trollmeisters.
Which brings me back to Patra and Razdan.
Patra belongs to an increasingly belligerent but fairly elected BJP (fait accompli lies not solely with BJP's uber-effective publicity machinery, but with a number of factors that contributed to putting BJP in power).
Razdan belongs to a television network that has had its own moments of ignominy and dark and as yet unresolved questions of quid pro quo, even as several of its journalists continue to steadfastly deliver what the media — proper media, not "presstitute" — would term news and views. The way they ought to be delivered. Without fear and favour.
For all his indignant bluster about the BJP not receiving fair play, Patra behaved like an arrogant, insistent buyer on a show Razdan hosts. But he will have to look elsewhere. As far as I can tell, Razdan has not sold out.
Sudeep Chakravarti is an award-winning author of several books, a columnist, and consultant to think-tanks and media. He tweets @chakraview
also read
Politics
Although he has kept up a constant string of criticism against the ruling dispensation, Rahul Gandhi seems to agree with Prime Minister Narendra Modi and the BJP on one critical issue – India's foreign policy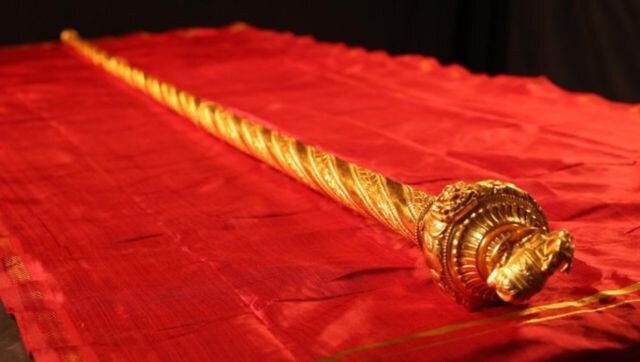 India
Prime Minister Narendra Modi will install the golden sceptre near the Speaker's seat. Traditionally called the 'Sengol', it has roots in Tamil culture
Explainers
Political parties are divided over the inauguration of the new Parliament building by Prime Minister Narendra Modi. While NDA allies and some other parties – Naveen Patnaik's BJD and Shiromani Akali Dal – will be present during the event, at least 20 Opposition parties have decided to stay away