Nitish Kumar has no prime ministerial ambition: A clever lie to misguide BJP; signals Congress to initiate talks
Bihar Chief Minister is actually applying pressure on anti-Modi/BJP group to announce him as the prime minister candidate by stating that he has no prime ministerial ambitions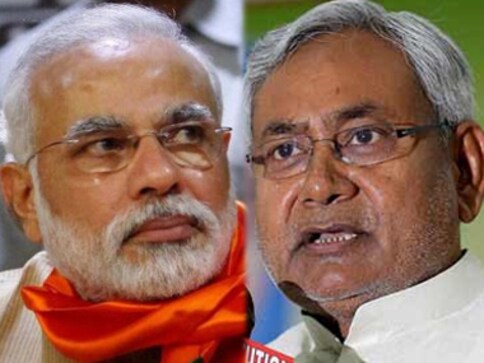 Bihar Chief Minister Nitish Kumar was quite the talking point in social media and across news channels on Monday when he announced that he is not in the fray for the prime minister's post.
The Janata Dal (United) president was full of praises for Prime Minister Narendra Modi as well. He said, "Three years ago who was aware that Modiji would be the Prime Minister of India. But it happened because he was capable of that and people of our country voted him to power. I know, I do not have that capacity. I am the leader of a small party and I have no national ambitions."
Refuting some of the reports that linked his elevation to the JD(U) president as national ambitions, the Bihar chief minister said, "Sharad Yadav served our party (JD-U) as president for three consecutive terms and then party workers decided to give this responsibility to me. But the media tried to link that to national ambitions. As a party president I will try to expand JD (U) in other states but it does not mean that I will dream of PM's post."
These two statements from Nitish Kumar made headlines and created a social buzz across social media sites on Tuesday. Politicians surely know how to remain in the news.
But while all the buzz was surrounding his above two comments, the media missed the third statement which puts Nitish Kumar in a completely different light. The JD(U) president said, "Anyone can emerge as a candidate for the top post if he or she has a capacity for it. The candidate for the prime minister post will come before the people at the right time."
What this means is Nitish Kumar has not ruled out the possibility of him becoming the prime minister candidate of a united opposition in 2019.
Nitish Kumar and Narendra Modi share a love-hate relationship, for quite some time now.
Back in 2010, Nitish Kumar had returned a Rs 5 crore cheque of the Modi government for the relief of Kosi flood victims. He constantly avoided sharing the same stage with Modi in National Democratic Alliance (NDA) rallies. He also didn't allow Modi to campaign for NDA in the 2010 Bihar elections fearing loss of minority votes.
In 2013, the primary reason behind JDU dropping out of the NDA was BJP's decision to make Modi the election campaign chief and later the prime ministerial candidate. It's a classic case of peer competition and rivalry or jealousy. Nitish Kumar considers himself to be senior to Modi in politics.
This is true. Nitish Kumar became an MLA in 1985 while Modi in 2002. In terms of administrative experience, Nitish had 12 years of experience as a union minister and chief minister of Bihar, similar to Modi's experience as chief minister of Gujarat at the time of his anointment.
BJP backed Jitan Ram Manjhi to destabilise the Nitish Kumar government in Bihar after the 2014 General Election to Lok Sabha, but couldn't succeed. In 2015, Nitish formed an alliance with his bête noire Lalu Yadav to teach Modi a lesson even risking his image as a provider of a clean and good governance.
While Nitish Kumar supported Modi's demonetisation move, Modi praised Nitish government's prohibition policy. He also hailed Bihar government's arrangements for the 350th birth anniversary of Guru Gobind Singh in Patna.
He is the same Nitish Kumar, who in March 2014, before the Lok Sabha polls, had claimed that he was more capable of becoming a prime minister than Modi.
So, why is the JD(U) president making a flip-flop now?
By making this statement, he is actually applying pressure on anti-Modi/BJP group to announce him as the prime minister candidate. By ostensibly cozying up to Modi, he is also threatening that the doors of NDA are always open for him. Any anti-BJP front without JDU, which is a key constituent in Bihar, will not be formidable.
Nitish has a clean image and will have an administrative experience of 20 years when the General Election to Lok Sabha takes place in 2019. There is no leader in the anti-BJP camp who enjoys similar experience except for Sharad Pawar of Nationalist Congress Party and Mulayam Singh, the former president of Samajwadi Party. But age is not with these guys. All India Trinamool COngress' Mamata Banerjee can be a competition to Nitish Kumar, but she has Saradha and Narada scams to deal with.
While it appears that Nitish Kumar is shunning his desire to become prime minister, the Bihar chief minister is actually staking claim for the position. He is also showing his frustration at the slow pace of discussions for the joint Presidential candidate and formation of an anti-BJP front. Mamata met Sonia Gandhi on Tuesday, but no consensus was reached.
Nitish Kumar enjoys the support of Lalu Yadav who wants him out of Bihar to grab power. Nitish backed Akhilesh Yadav in his fight against Shivpal Yadav and can get Samajwadi Party's support as well. Janata Dal (Secular) and Indian National Lok Dal (INLD), the old Janata Party constituents may back him.
In politics what you don't say is more important than what you put out. The wily politician in Nitish Kumar has done just that and is laughing at the proceedings. He has send out a clear message and the people he wanted to send message to (the Indian National Congress) has understood it as well!
Amitabh Tiwari is a corporate and investment banker-turned-political commentator, strategist and consultant He can be reached @politicalbaaba.
Find latest and upcoming tech gadgets online on Tech2 Gadgets. Get technology news, gadgets reviews & ratings. Popular gadgets including laptop, tablet and mobile specifications, features, prices, comparison.
India
The Indian Army on this day in 1999 declared an end to "Operation Vijay" and announced victory after the nearly three-month battle in the icy heights of Kargil.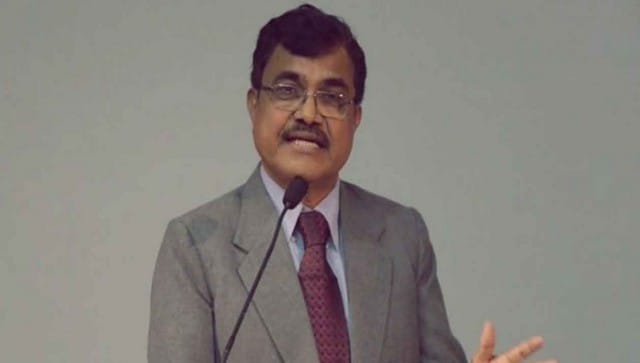 India
Anand Teltumbde's family is anxiously awaiting his test results. The high court directed the state to inform the family on 1 August.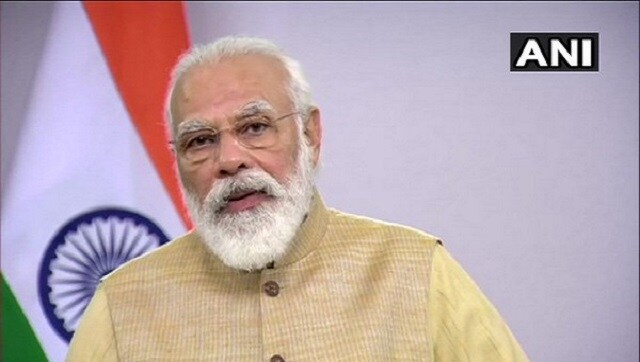 India
Speaking at the finale of the Smart India Hackathon, Modi said the NEP is big on access to education and aims to increase gross enrolment ratio in higher education to 50 percent by 2035.