Narendra Modi's 2014 win: Don't think my poor 'chaiwala' joke doomed Congress, says Mani Shankar Aiyar
To say that successive Congress governments have discriminated against Muslims is an irresponsible remark, says Mani Shankar Aiyar.
Senior Congress leader and former cabinet minister in the UPA regime Mani Shankar Aiyar remains in the news more often than not because of a medley of reasons. In a freewheeling chat with Asad Ashraf, Aiyar talks about the future of the Congress party, presidential elections, his views on Atal Bihari Vajpayee, the change in foreign policy of India, the question of minorities among other relevant subjects. Edited excerpts:
How do you see the future of Congress party, you having said that Congress cannot take on Modi alone in 2019?
In 1998, we had decided to go alone but in 2004 our opinions drastically changed and we decided to fight the election in coalition with other secular outfits. We formed two successive governments after that. Why are you dragging me back to twenty years? In the 21st century, Congress has decided and acted on it to form alliances with other secular outfits and form governments as long as it as a natural required.
You being a vehement critique of communalism, do you think that forming alliances with parties who themselves have been with BJP in the past will help check communalism?
What happens if we abandon everybody else or everyone else abandons us as it happened it 2014? How is secularism saved or served by the Congress spiralling down to 44 seats? Therefore the idea that somehow secularism of the Congress is connected to the idea of going alone in the election is completely mistaken. The rift seen in India since 1947 has been between those who believe in a Hindu India and others who have fought for the idea of a secular republic. Having said so, we are very careful and want to make sure that we do not join hands with forces that have time and again joined BJP, these forces are either an opportunist or non-serious on the question of secularism.
Do you mean to say that your ally in Bihar, Nitish Kumar is not sincere when it comes to the question of secularism? Nitish was with NDA government for almost a decade…
I am afraid that's a half-cocked question, you referred to his being in alliance with BJP and not that he broke up with BJP precisely on this question. We did not join Nitish when he was parting ways with BJP. We did so only after he demonstrated his conviction that no matter what it costs to himself but he will not continue to remain in alliance with the BJP because of its communal credentials.
You have been talking about a rainbow alliance, which includes the Left parties, now it is seen that when it come to the question of economy, Congress and Left parties stand at different poles? Do you think you will be able to overcome this contradiction unlike during UPA 1?
I am sorry. You have got your facts wrong. Immediately after UPA won the election in 2004, the stock market collapsed because it seemed as if the Left parties were joining the government. The stock market recovered after it was clear that Left was not a part of the government. They withdrew their outside support in 2007. I would have bene very happy perhaps because I am a Leftist myself, had they joined the coalition in 2004, they would have somewhat moderated the rightward swing of the pendulum and I am of the opinion that some moderation of that right wing swing was required.
However, I am very glad that Sitaram Yechury has joined hands with Mamata Banerjee, Lalu Prasad Yadav, Sharad Pawar, Nitish Kumar, Mayawati, Akhilesh Yadav, Farooq Abdullah in favour of a secular alliance which will include Congress.
Now given that even at its peak in 2014 May, BJP got only 31 percent of the votes cast whereas 69 percent went to the outfits I have mentioned.
Do you think that India can be a fascist state amid the debates, which are going on right now, are you of the view that democracy can be subverted in India?
If you gave (Prime Minister Narendra) Modi a two-third majority in both houses of Parliament, I think any thinking Indian must weigh the possibility of the Constitution being amended in a fascist reaction. If you don't do it, I am afraid that you are blind notwithstanding the fact that god has given you two different eyes.
Now when you talk about the Constitution being amended, the presidential election becomes very important, what is your party's strategy for the elections?
Well, a number of leaders from around the country have been calling the Congress president. The Congress has not made an announcement of the decision. It would be the duty of the Opposition to not allow a walk over for the government.
Repeatedly a suggestion has been cropping up that the incumbent President Pranab Mukherjee should be a given another chance. However, the final decision will be in consultation with everyone else.
You have time and again stated that there is a difference between Atal Bihari Vajpayee-led NDA government and Modi and have said that the former prime minister was not a religious extremist. Can you elaborate that for us?
Atal Bihari is a good human being. He looked very influenced by Jawaharlal Nehru in his early years of political life. Nehru himself took a keen interest in him. There was so much of Nehruvian overlay on his fundamental RSS persona that when it came to religious extremism as is in the case of Babri Masjid demolition, he was personally not a prominent face in the rath yatra when everybody else was present at the spot of demolition. He was not someone who would refer to innocents who were killed in communal violence as puppy dogs. Having said that I reiterate that a consider Vajpayee a good human but a bad leader.
Coming to foreign policy, you have been quoted saying that India's foreign policy aggravates conflict rather than damping it down, can you brief us on this?
Between 2003 and 2008, there was a very effective backchannel conversation between special envoys of India and Pakistan, which led to more progress on the dispute in Kashmir. The formulations that were in the process of being evolved were pathbreaking.
To get Pakistan to agree along with India that there can be no question of azadi for Jammu and Kashmir was a breakthrough. To agree no settlement will involve any exchange of population or territory and the agreement in principle if not in writing on the economic development of Jammu and Kashmir in the Indian part of Kashmir and Pakistan occupied Kashmir is a very hopeful sign for the future. All the factual evidence show that ceasefire violation during that period had significantly dropped down. It was very unfortunate that prime minister wanted to resume the process in his second term but his cabinet was not with him. Similarly during that period relations with China had also improved a lot. But what we are seeing today is that we are terribly fighting with Pakistan on one hand and China, on the other hand, this proves the failure of Modi's foreign policy.
Coming back to India, it is often stated that the chaiwala remark against Modi got him a lot of sympathy among common masses, although you have been reiterating time and again that you never used this remark. What is your clarification on that?
Why are you still misquoting me? The record clearly shows that he himself called himself a chaiwala. Not once but again and again. I was asked on 17 January whether I thought he was competent to be the prime minister of India, I gave several reasons that why he does not fit into the shoes of Jawaharlal Nehru. And then I said when he loses the election and if he wants to sell tea again, we can make some arrangement. I just don't believe that I am so influential with one poor joke to have lost the entire Congress party. There were billions of reasons for Modi's victory.
Minorities especially Muslims have been disappointed with the Congress party, this is the general perception among Muslim masses, owing to their socio-economic conditions, this has led to the rise of people like Owaisi who is talking exclusively about the constitutional rights of the Muslims along with trying to forge an alliance with the Dalits, what do you have to say on this?
To say that successive Congress governments have discriminated against Muslims is an irresponsible remark. Why Muslims have not been benefitted largely from the policies of the Congress government meant for all is that they lie at the bottom of the class structure after the partition of India and creation of Pakistan. The fruits of development did not reach them being at the bottom yet. However, things are not similar when it comes to Muslims in all parts of India. In southern states, Muslims are doing much better than what they are doing in northern India, precisely because migration didn't take place in masses from there. As far as the rise of Asaduddin Owaisi and identity politics is concerned, I personally can't oppose Muslim identity politics at a time when Dalits have their own political forces, BJP tries to represent Hindutva. However, let me reiterate that Asad's experiment has been a failure in states like Bihar and Uttar Pradesh.
If there were no discrimination based on identity against Muslims in India by the Congress party, why would you think that so many Muslims arrested on charges of terrorism during UPA regime were later acquitted by courts?
I am not denying that many Muslim youths have been falsely implicated under charges of terrorism. One should look into the problem and try to resolve it rather than engaging in blame games.

A section of the Muslim community has also been saying that it was the Congress government which is responsible for the rise of organisations like Hindu Yuva Vahini, Bajrang Dal and other similar outfits as it did not take proper actions against them despite them being alleged of carrying out bomb blasts and instigating riots at times, what is your take on this?
We believe in democracy and are not fascists. We could not ban organisations just like that. Even if we had done that, the ban might not have stood in the court of law.
Find latest and upcoming tech gadgets online on Tech2 Gadgets. Get technology news, gadgets reviews & ratings. Popular gadgets including laptop, tablet and mobile specifications, features, prices, comparison.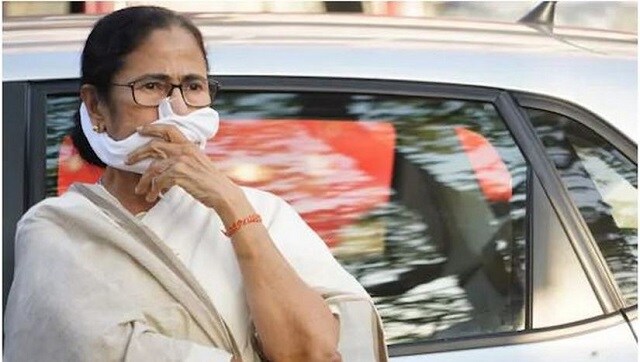 India
Mamata's announcement of free vaccination comes ahead of the West Bengal Assembly election, which is likely to be held over April and May this year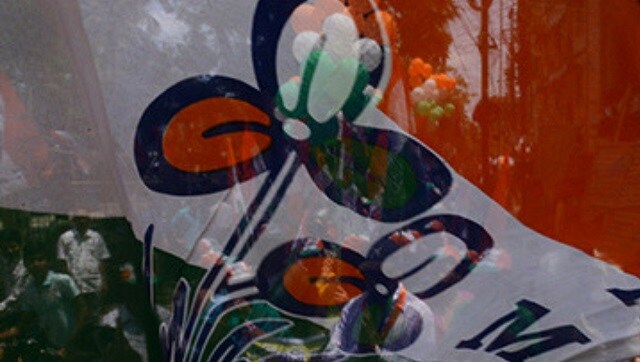 India
The BJP, which has emerged as a potent force in the state, said the TMC's suggestion amounted to admission that it was not in a position to take on the saffron party on its own in the assembly polls in West Bengal due in April-May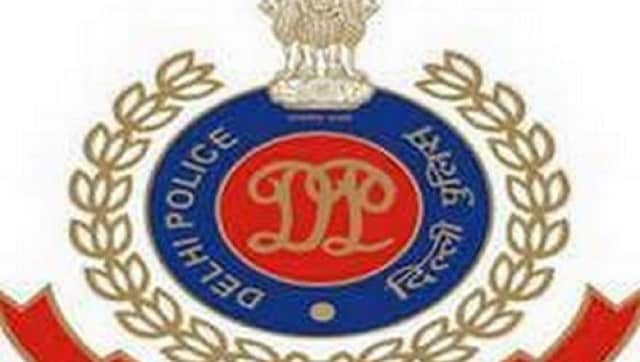 India
JNUSU president Aishe Ghosh said that the students were demanding the reopening of campuses and timely disbursement of fellowships