Najeeb Jung quits as Delhi Lt Governor, but Centre hasn't accepted resignation yet
the Home Ministry sources were also clueless about Jung's move. Senior Raj Niwas officials also confirmed that nobody, but Jung's immediate family knew about his decision.
In a sudden move, Delhi Lt Governor Najeeb Jung resigned on Thursday, ending a nearly three-and-half-year-long eventful tenure, mostly marked by bitter confrontation with AAP government on a range of issues that virtually brought governance to a halt on many occasions. Jung resigned 18 months before his tenure ended, with Raj Niwas sources stating that he would like to return to his "first love", which is academics.
Without citing reasons, Jung's office said he has submitted his resignation to the Centre. The 65-year-old Jung, a former 1973 batch IAS officer and former vice-chancellor of Jamia Millia Islamia University, had assumed charge of Lt Governor of Delhi on 9 July 2013.
After Jung tendered his resignation, Delhi Chief Minister Arvind Kejriwal spoke to Jung and asked why the L-G chose to resign. Jung, however, said that the reasons behind his resignation were personal.
Kejriwal also extended his best wishes to Jung in a tweet. According to Times Now, he said that "It was good to work with him and we wish him well for his future endeavours."
Sh Jung's resignation is a surprise to me. My best wishes in all his future endeavours.

— Arvind Kejriwal (@ArvindKejriwal) December 22, 2016
Delhi Deputy Chief Minister Manish Sisodia also tweeted his best wishes and said that despite the "sweet and sour" relationship they shared, the Delhi government and the L-G did great work together.
तमाम खट्टे मीठे अनुभवों के बावजूद कह सकता हूँ कि नजीब जंग साहब के साथ हमने मिलकर दिल्ली के लिए बहुत अच्छा काम किया। भविष्य के लिए शुभकानाएं।

— Manish Sisodia (@msisodia) December 22, 2016
According to News18, the Home Ministry sources were also clueless about Jung's move. Home Secretary Rajiv Mehrishi has said that he had spoken to the Lt governor on Tuesday, but he had o knowledge that Jung would tender his resignation.
"The LG met me day before yesterday (Tuesday) but he did not give any indication of submitting his resignation. Another meeting of mine with the LG is scheduled for tomorrow (Friday)...I have come to know about his resignation only from the media," he said.
Senior Raj Niwas officials also confirmed that nobody, but Jung's immediate family knew about his move. Ajay Chaudhry, Officer on Special Duty (OSD) to Lt governor said that even Jung's office was not aware of his decision. He said that the resignation has been sent through a special messenger and the L-G has said he would want to go back to academics, write books and spend time with his family.
His regime has been in news for the tumultuous relationship he shared with the Delhi government and Kejriwal.
"Lt Governor Najeeb Jung has submitted his resignation to the Government of India. He thanks the Prime Minister for all the help and cooperation he received during his tenure," the L-G's office said in a statement.
The reason behind his surprise decision is not immediately known. However, sources close to him told PTI that his resignation has nothing to do with his acrimonious relationship with the AAP government and he was contemplating to quit for last few months.
"His decision to quit was not at all related to his relationship with the AAP government. It was purely a personal decision which he was mulling over for quite some time," they said.
"Jung also thanked the people of Delhi for all their support and affection, especially during the one year of President's Rule in Delhi, when he got unstinted support from them and which in turn helped run the administration in Delhi smoothly and effortlessly," the statement said.
Jung also thanked Chief Minister Arvind Kejriwal for his association in the last two years.
"Jung would be returning back to his first love, which is, academics," said his office.
On one hand reacting to the resignation, Congress leader Sandeep Dikshit said, "I don't think Jung is a person who picks up a fight unnecessarily. It was more in the nature of the local government to court controversies." However, Congress Spokesperson Ajay Maken demanded that the Modi government should explain the "unceremonious exit" of the Delhi L-G. Maken further alleged that the move could mean a "tacit understanding" between the Centre and the state government to replace him. "Perhaps Jung would be replaced with a RSS functionary," Maken speculated. 
Congress leader P C Chacko said BJP's attitude towards Governors and LGs may be the reason behind Jung's decision. "BJP never takes independent stand as per as the offices of Governors and LGs are concerned. BJP wants the Governors and LGs to act as per their political thinking. This is putting many Governors and LGs in difficulties. May be this is behind the resignation," he said.
The BJP, however, made it clear that it was happy with the spokesperson RP Singh said, "Najeeb Jung was doing a good job, his resignation has come as a surprise to us." TV reports also alleged that Jung's resignation has not been accepted yet.
"We are surprised, just like everybody. His tussle with the state government has finally ended, and our best wishes are with him for his future endeavours," says AAP leader Kumar Vishwas. "Log aate jate rehte hain, vo sadan aur vo pad rehta hai (People come and go, position stays). He marred the sanctity of that office on the behest of the Centre, may be he realised he is doing wrong. He is a soft spoken nice person, but he was insulting the people's mandate on the Centre's behest. He has been freed from playing that part and I, on behalf of my party, will send him best wishes for his future," Vishwas added.
A 1973-batch IAS officer, Jung had assumed charge as 19th Lt Governor of Delhi on July 9, 2013, five months before the Delhi Assembly elections. The then Chief Minister Sheila Dikshit had played a role in appointing Jung, who was serving as Vice Chancellor of Jamia Millia University, to the top post in the city administration.
He had run the city for nearly one year after the AAP government had quit on February 14, 2014 after a short stint of 49 days.
Born on January 18, 1951 Jung has done his post graduation in History from Delhi University and later did MA in Social Policy and Planning from London School of Economics, UK.
He had joined Indian Administrative Services (IAS) in 1973 and served in Madhya Pradesh government and at several key positions, including as joint secretary in the ministry of petroleum and natural gas, in the central government.
A literary enthusiast, Jung had also worked with the Asian Development Bank (ADB) and the Oxford Institute for Energy Studies of Oxford University on Energy related issues.

With inputs from agencies
Find latest and upcoming tech gadgets online on Tech2 Gadgets. Get technology news, gadgets reviews & ratings. Popular gadgets including laptop, tablet and mobile specifications, features, prices, comparison.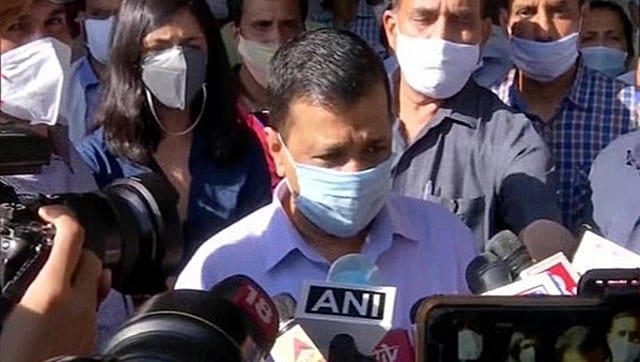 India
Arvind Kejriwal said that the news about the sexual assault on a 12-year-old girl in Delhi's Paschim Vihar has shaken his soul to the core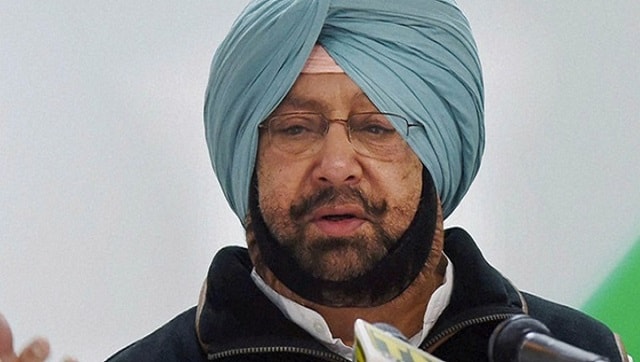 India
The Punjab CM said his Delhi counterpart's demand was nothing but a 'political gimmick' aimed at regaining AAP's lost foothold in the state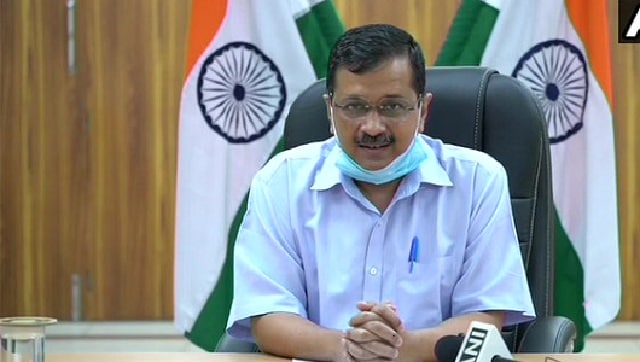 India
The chief minister said all beds in such hotels, which were attached to hospitals in the last few months, have been lying vacant for many days