Mulayam Singh Yadav is Samajwadi Party drama's sole loser for being forced to fight son
Whatever be the outcome of the ongoing war in the Samajwadi parivar, one thing is certain: This is the end of Mulayam Singh Yadav.
Whatever be the outcome of the ongoing war in the Samajwadi parivar, one thing is certain: This is the end of Mulayam Singh Yadav.
From here onwards, Netaji will survive as a caricature of his old self, leader of a faction of a party that self-destructed after a public spectacle where leaders called each other "dalal, BJP stooge, corrupt" and vied for the claim of being the bigger gunda. The talk seemed to resemble more a bar room free-for-all between maudlin drunks than a discussion among workers of India's major regional party.
Monday's meeting of the self-proclaimed Lohia-ites — Ram Manohar Lohia would be squirming in his grave on being called the inspiration behind this greedy bunch — was a damning indictment of Mulayam's parivar and the government it runs. When the patriarch of the party calls the chief minister arrogant, questions his haisiyat (value) and raps him for flying "too high", what message does he wish to convey to voters about his party's governance and leadership? Obviously that the son he chose to lead the state is a worthless, egoistic entity with a swollen head without brains and the government he leads is a shoal of sharks that looted the state.
With one speech, Mulayam Singh Yadav has put to doubt his own ability to take decisions, keep his flock together and the haisiyat of being the leader of his parivar and party. Rarely in Indian politics has a leader exposed as weak, sentimental and poor-judge of people survived for long.
The irony is that his son's public image is a stark contrast to the certificate Mulayam Singh has dispensed. Almost every opinion poll indicates people consider Akhilesh a capable administrator with focus on development and a grip over youth and women. By excoriating his son, Netaji is challenging popular perception, a flawed strategy that undermines his own credibility.
Not since the Mughals and the Tughlaqs fought fratricidal wars of succession have Indians been treated to the ugly spectacle of a father and son fighting a bitter war for power. Palace intrigues, conspiracies by step-mothers, uncles and their cronies were the stuff only of our mythology. Yadav and his family are living almost all of Indian history and mythology in full public glare, like a tragic farce we all know and despise. Events over the next few days would decisively prove how Netaji is being viewed in this sordid drama — as the wronged father or insecure politician.
It is apparent from his claims of still being strong and the public rebuke to his son that Mulayam will try to replace Akhilesh as the CM. If this leads to an immediate split in the party, Netaji's government could fall after a floor test. Even if it doesn't, he will become a caretaker chief minister in a few weeks when poll dates are announced and the code of conduct is implemented. Either way, his tenure would be limited.
In the elections, the Samajwadi vote, confused as it will be about the winnability and longevity of the rival factions, could also disintegrate. A sizeable chunk of the minorities will gravitate towards the BSP, a small portion could tactically vote for the Congress. The OBCs may consider the BJP as a suitable alternative against Mayawati, primarily because of the long-standing rivalry on the ground with the BSP's cadres. The Balkanisation of Samajwadi Party is imminent.
Netaji is on the wrong side of 70s, can barely walk or make speeches that can be clearly analysed or understood. If opinion polls are an indication, his party, even without the melodramatic war, would have lost the next Assembly election. With neither age, health or voters by his side, surviving the next five years in wilderness would be a miracle.
Akhilesh Yadav, in spite of the temporary setback, will survive to fight another day. Though opinion polls predict a SP defeat, they also point at the CM's high acceptability ratings. So, even if his party loses the next election, Akhilesh would linger as a reminder of an efficient, clean and well-meaning chief minister destroyed by his own family. With age by his side, he will remain in public memory as a tragic hero who can always make a return.
The war in Samajwadi Parivar will have just one clear loser: The wrestler who has been pushed into the akhara by his brothers and extended family to fight his own son.
India
No one among the cases reported this year have died so far.
India
Social media was abuzz with wishes for Ram Navami; however, the occasion is marked in the Hindu month of Chaitra (March-April)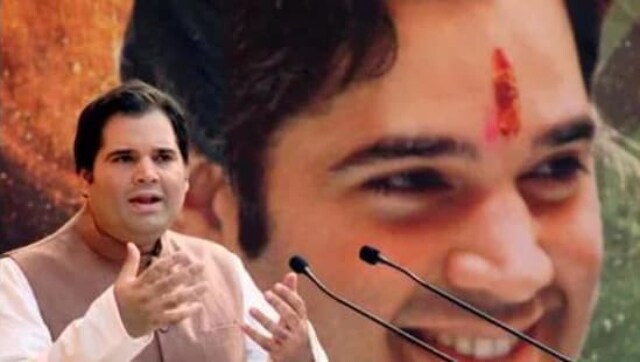 India
Gandhi has been sympathetic to the farmers' cause over their protests against three agricultural laws and often tweeted in their support