Most of Gujarat's trade and industry feels that massive GST reliefs are much ado about nothing
The GST move does not seem to have amused the worst-affected trade and industry in Gujarat.
Ahmedabad: Congress vice-president Rahul Gandhi may wax eloquent that his campaign had forced the Narendra Modi government to slash the exorbitant rates on nearly 200 items, but the move does not seem to have amused the worst-affected trade and industry in Gujarat.
At best, they say there is only a temporary relief in that the stringent procedure of filling up a maze of tax forms has been put off till March.
"There are two types of complaints. One is the stringent bureaucratic procedure which hits at the very ease of doing business and the second are the tax rates which are irrational," says GST expert Monish Bhalla.
He told Firstpost, "It is only a temporary corrective measure and sheer postponement of the procedures for an immediate temporary relief. GST was supposed to be very simple, it is completely the opposite."
Bhalla would know, he has written three books, GST: The Gamechanger, released in 2015, which speaks of the issues facing the business class; GST Unplugged, which also came before the tax regime came into being, and GST Decoded.
He calls it an "ostrich head approach" of the government. About the GST rates, Bhalla points out that the "Chief Economic Advisor Arvind Subramanian's report had recommended capping the rates at 17 percent to 18 percent and that this would yield Rs 2,00,000 crore. In fact, an earlier report also spoke of 17 percent to 18 percent."
There is indeed a relief, "but it is just a temporary reprieve, nothing more," says Ramnik Jasani, who is the president of the Federation of Auto dealers Association of Gujarat. He points out that after the recent slashing of rates, some items have come under the lower 18 percent slab but the rest are still in the 28 percent bracket.
Jasani says that the "key problem is that the automobile industry has been put under the sin category, that is in the luxury goods category."
"It only shows there is no sense of ground realities. When we speak of auto parts industry, which is quite large in Gujarat, even tractor and truck spares come under the 28 percent slab. This is having a big impact on the transport industry in general, and when this happens, it affects the entire economy," he points out.
There are nearly 10,000 tiny and small scale auto parts manufacturing units and 50,000 big and small dealers in Gujarat.
"No doubt there is some relief, which is clearly because of the elections. In the procedures, there are still two forms to be filled up but the slab for the tiny and SSI units has been increased to Rs 2 crore after protests. Earlier, it was Rs 75 lakh, then it was Rs 1 crore and now Rs 2 crore. Complete ad hocism," points out Bharat Berai, who is on the Rajkot Chamber of Commerce and Industry's GST committee.
The relief measures, meanwhile, have only angered the already frustrated synthetic textile industry of Surat since there is nothing in it for them.
There are 65,000 textile traders and seven lakh powerlooms in Surat, which produce four crore metres of cloth everyday. Surat accounts for nearly 40 percent of the country's synthetic textile production.
"The twin blows of demonetisation and GST have hit hard as many as five to six lakh workers and every aspect of the textile chain, weaving, processing and trading. This does not seem to mean anything to the government," asserts Manoj Jain, president of Federation of Surat Textile Traders Associations (FOSTA).
He says the industry gave a set of 12 demands and had meetings with Finance Minister Arun Jaitley and Railways Minister Piyush Goyal, while Minister of State for Road Transport Mansukh Mandavia, who belongs to Gujarat, was sent to engage with the industry. Textiles Minister Smriti Irani also met them.
"All these meetings yielded nothing except only the inspecter-like attitude of the government as though all of us in the textile industry are thieves and not willing to pay any taxes. Surat must be giving tax revenue of the size of the Haryana Government's budget," bemoans Jain.
Politics
Shah accompanied Sanand Assembly seat's BJP candidate Kanubhai Patel when he went to submit his nomination papers to election officials. Patel, who hails from the Koli community, is the sitting MLA from Sanand which falls under Shah's Gandhinagar Lok Sabha seat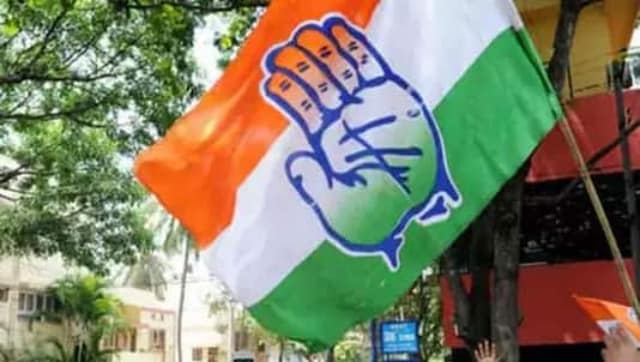 Politics
The demand for restoration of the old pension scheme (OPS) has emerged as a major poll plank in Gujarat with both the Congress and the AAP promising to implement it if voted to power in the state where the Assembly elections are scheduled next month.
Politics
The meeting was held at the BJP's state headquarters 'Shree Kamalam' in Gandhinagar