Meghalaya BJP leaders threaten to quit over new cattle trade rules
BJP leader, Bernard Marak, said his party won't ban beef and instead legalize slaughter houses if it comes to power
Shillong: Leaders of the Bharatiya Janata Party (BJP) in Meghalaya on Tuesday threatened to quit the party if the Modi government refused to repeal the new cattle trade rules.
"Most party leaders in Meghalaya are not happy with the new rules which are directly affecting the socio-economic status of the people," BJP Vice President John Antonius Lyngdoh told IANS.
Lyngdoh said the party members went into a huddle on Monday and discussed the issue in depth.
"We cannot accept the new rules on cattle trade and slaughter. We cannot go against our food behaviour besides putting the economic interest of those people dealing in cattle trade and slaughter in jeopardy," the former Food and Civil Supplies Minister said.
He added: "It will be difficult for the candidates to campaign as the electorate won't back a party which goes against the interests of the people."
BJP President Shibun Lyngdoh dismissed Lyngdoh's threat.
"I would not like to comment on the new rules as it is a legal matter but those who want to leave the party are free to do so."
On Monday, a BJP leader, Bernard Marak, said his party won't ban beef and instead legalize slaughter houses if it comes to power in the state.
"In Meghalaya most BJP leaders eat beef. The question of banning beef does not arise in a state like Meghalaya," he said.
Find latest and upcoming tech gadgets online on Tech2 Gadgets. Get technology news, gadgets reviews & ratings. Popular gadgets including laptop, tablet and mobile specifications, features, prices, comparison.
India
According to the Kanker MP, if a CBI investigation is ordered into the Dhanora case, similar incidents will be unearthed in 'every four or five villages' of Bastar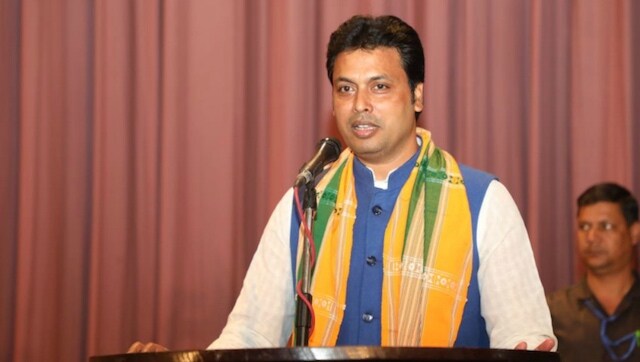 Politics
A team of 12 dissident Tripura MLAs is camping in New Delhi to meet the BJP's national president JP Nadda
India
The BJP leader was shot dead on Sunday by two bike-borne assailants near Titagarh Police station in Barrackpore subdivision of 24 North Parganas district