MCD Elections 2017: To win, BJP's Manoj Tiwari will need to break the curse of diaspora politics
BJP's Manoj Tiwari needs to either uplift Delhi's migrants economically or take pains to conserve their culture; empty populism may not be the smartest move
The strategy of using celebrity influence to garner public appeal in a political campaign is not uncommon; it is like erecting an eye-catching billboard on a city square – it provides for easy distraction and instant engagement.
Consider the case of Bhojpuri actor, singer and Lok Sabha MP from North East Delhi, Manoj Tiwari, who was appointed BJP's Delhi president in November 2016. The reason behind this move, it is believed, was to capture Delhi's large Purvanchali vote base, that comprises mostly of migrant workers from Uttar Pradesh and Bihar.
As per Census 2001, 40 percent of Delhi's population consists of migrants and more than 25 percent of the group belongs to the Bhojpuri speaking belt.
Hence, ahead of the MCD elections in Delhi, where voting will take place in 272 wards of north, east and south municipal corporations on 22 April, Tiwari's appointment begins to make sense.
For once, let's look at this vote bank as real people, who not only hold a fondness for the culture of the land they left behind but harbour a dream for a better life in a big city. A place named Sonia Gandhi Camp in Samalkha, in the Kapashera district of New Delhi, is knee-deep in poverty. The village, situated next to a runway, and its surrounding regions have hundreds of Bihari and Purvanchali voters.
When you walk over the grey drains, through the lanes where poultry, goats and children run amok, you reach the chalky walls of the 4,000 or so jhuggis that display Tiwari's posters. Kishori Lal Yadav, president and representative of the village, has great expectations from the BJP leader. He blames the AAP MLA from the region, Col Devendra Sehrawat, for not visiting the village often.
He said that there are dozens of wood cutting and moulding factories in the region, where child labour is rampant. Drug addicts are a common sight and pose a threat to women and children, and in case a resident attracts the bite of a malaria or dengue carrier, there's only a private hospital in the neighbourhood, where a single injection can cost up to Rs 1,000.
One cause behind the poor health in the village is dirty water. The problem can be solved if an MCD tanker brings in potable water routinely, to ensure good health. Currently, the water motor is fixed inside a graveyard, a fact that the locals resent. The land on which the village stands was allotted to the Sanjay Gandhi Transport Nagar, which was constructed in Samaypur Badli in North Delhi. The empty land attracted migrants, who later claimed the land.
Bahadurgarh and Bhiwadi are two other industrial areas where Bhojpuri migrants are living in significant numbers. Migrants hardly get access to any social security programs, ration cards, electricity subsidy and even basic amenities like clean water and access to toilets. Women are harassed by contractors and workers face discrimination. They are unabashedly referred to as 'dehati' or 'uncultured'.
Meanwhile, Tiwari, away from the detail of these lives, is busy cultivating pride through his sheer persona. But recently, he has run into trouble on social media. First, a video of him mocking the suffering of common people due to demonetisation was circulated and more recently, another video of him insulting a school teacher, who merely requested that he sings two lines, has gone viral.
The reason why Tiwari has been appointed president is that he is capable of connecting with the voters and the reason for that connect is their familiarity with his singing and acting fame. In 2010, before his political career started, he was a contestant on the reality TV show Big Boss, which is infamous for sparking petty controversies.
With confidence in its governance model, the Aam Aadmi Party has fielded Purvanchali leaders like Adarsh Shastri and Praveen from non-Purvanchali regions like Dwarka and Jungpura (respectively). Moreover, two Purvanchali leaders, like Sanjeev Jha in Burari and Kapil Mishra in Karawal Nagar, are among AAP's best performers. This performance is measured on the basis of the projects undertaken by government departments in that area, school management committees and mohalla sabhas.
Tiwari's appointment brings out damaging nature of diaspora politics
People from the Bhupuri belt have been migrating since centuries, their destinations stretch across the globe. They built the sugarcane economies in Mauritius, Suriname and Trinidad and Tobago. Kartikey Shukla is an anthropologist based in Delhi and hails from the belt. He points out that there are two versions of the Bhojpuri diaspora and each has its distinct identity.
The first is that of revolutionaries and workers, the real torch bearers of the Ganga-Jamuna Bhojpuri identity. "People like Kabir, Bismillah Khan, Jay Prakash Narayan, Rahul Sankrityan and Abdul hameed, Bhikhari Thakur represent the downtrodden real narratives," he explains.
The second kind is that of Manoj Tiwari, which, in his opinion, has promoted crass songs in the name of cultural promotion. "The educated upper caste always avoided Bhojpuri as their mother tongue even after knowing it properly. CPI (ML) was the first party to use Bhojpuri as a political communication tool to organise workers," he adds.
For example, because of a migratory pattern, women used to sing the birah (seperation) song, that has a long history in Bhojpuri folklore. Tiwari mobilises workers by singing this song time and again. "People consciously glorify certain elements in Bhojpuri culture, by vulgarising it and turning it into a release for a large population of poor and helpless workers. Our culture is dying because of this," Shukla said. More than 50 percent of the migrant population belongs to the weaker sections of society, mostly Dalits, OBCs and landless workers.
Doing its bit to save the intangible Bhojpuri heritage is Espírito Kashi, a group that redefines ways of safeguarding the oral traditions of India through the practice of visual anthropology and collaborative ethnography. They take the film back to the community and facilitate discussions.
Instead of merely documenting for digital archives that are inaccessible to the community, the group waits and sees how 'the rural youth engages with mobile technology, until they understand that they are sitting on a cultural goldmine.' Ropani is one such portrait film made by them. In Bihar, ropani is a woman who sows paddy. This ethnographic film by the young and dynamic founder of the initiative, Rajat Nayyar, is about an intimate encounter with Aaji, who is a ropani during monsoons and has been working in the paddy fields for 40 years. The research explores the space and music in which she dwells and that which dwells in her.
Tiwari needs to either uplift these people economically, by addressing actual needs like electricity, water and education or take pains to conserve what's dying in their culture; empty populism in exchange for manufactured sentiment might not be the smartest move ahead of the upcoming election.
India
Sidhu met AICC general secretary (organisation) KC Venugopal and party general secretary in-charge of Punjab affairs Harish Rawat at the party headquarters
India
Admiral Gilday is on a five-day visit to India, in which he met Indian Navy Chief Admiral Karambir Singh to firm up defence ties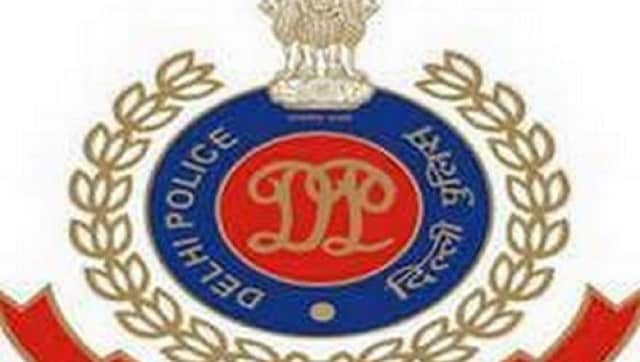 India
A criminal case has been registered at the Vasant Kunj North police station under relevant sections and the investigation is underway