MCD Election Results 2017: Arvind Kejriwal's penchant for cheap populism, cronyism led to downfall of AAP
Arvind Kejriwal can take solace in the fact that he still has control of the Delhi government and at least three years to embark on a penitent's journey.
In 2013, Arvind Kejriwal was an idea whose time in Indian politics had come. In 2017, he is a politician whose time in India has gone.
Kejriwal has walked too far away from the promise of an Indian spring he had inspired. From sweeping the Delhi Assembly polls in 2015 to being swept away in election to the municipalities, Kejriwal has traversed a trajectory that has seen many before him turning into zeroes from heroes.
Where did Kejriwal go wrong? For answers, let us rewind to one of his biggest and boldest decisions, the controversial but decisive step to ration roads on odd-even days.
Back then, almost all of Delhi, in spite of hardships, supported his decision. When Opposition parties opposed the move, citizen groups sprang to Kejriwal's side, turning the move into a massive success, if not in terms of desired results at least in terms of expectations.
What did it show? One, Kejriwal still had the moral leadership of Delhi and people were willing to make sacrifices because they believed in his ideas and ideals. Two, he was seen as a disruptive force ready to think out of the box and take bold decisions, even in the face of heavy opposition. Three, he had the support of the middle class, the youth and Delhi's work force that gamely accepted his initiative.
All that, as the 20 percent vote share of the party in the municipal polls suggests, is gone. The moral edifice of his politics is gone, its core base of middle class, youth and the chattering classes of Delhi have disappeared. Kejriwal is, perhaps, now just a leader of a section of the underclass and the persistent few who still have hope in him.
How did Kejriwal manage to throw away with both hands the political equity he enjoyed? The best explanation comes from Mayank Gandhi, his former colleague and co-traveller in the movement against corruption. In an open letter to Kejriwal, Gandhi has explained in detail how Kejriwal's journey from Dr Jekyll to Mr Hyde of Indian politics, setting aside his ideals in pursuit of power, trampling over the heads of people who contributed to the rise of the AAP, backstabbing his friends and activists.
"Like Anna, you were a symbol of the aspirations of an awakened nation. A symbol of the principles of Participation, Accountability, Transparency, Decentralisation and Integrity. A symbol of the anger we all felt against the other parties that worked with the 4C (corruption, communalism, criminalisation and casteism). AAP became a symbol of the fight of crores of our countrymen against the corrupt parties," Gandhi writes.
Kejriwal is another trophy victim of the maxim that those who do not learn from history are condemned to repeat its mistakes. He is not the first politician in India to have made the fatal mistake of assuming that the yearning among Indians for cleaner and alternate brand of politics was a mandate for him to become an exact replica of whatever voters wanted to change. Like VP Singh, who stormed to power as a symbol of Indian ideals, he too frittered it away by focusing on his ambition instead of becoming an agent of change.
The path to idealism, is arduous and narrow. It demands enormous sacrifices, commitment and complete subjugation of the self. But, Kejriwal chose the easier path of cheap populism and cronyism to carve out a constituency for himself instead of working on the task entrusted to him.
Instead of leading India's moral march, he tried to create a vote bank of the lower middle class and the urban poor, believing that he will get their unflinching loyalty with doles like cheap electricity and water. In relentlessly pursuing this core of supporters, Kejriwal jettisoned the very section that put him in the chief minister's chair: The middle class and opinion makers.
AAP was a middle class darling, created and fuelled by a certain middle class angst. After the Delhi election victory, AAP believed it didn't need the middle class and didn't really care about it. It's pitch ceased to matter or inspire the aspirational Indian but was more about povertarianism. It started talking and behaving like any other political party, forgetting that the reason why the middle classes liked AAP was their anti-conventional politician appeal. Kejriwal, once the darling of the chattering classes, didn't realise that the disconnect with them was growing. Or he didn't simply care, secure in the belief that he had carved out a constituency of the urban poor who would stand with him come hell or high water. Instead he pursued shoot and scoot tactics, freebie politics, opaque funding, and controversial candidates, all an anathema to the sections that once supported his idealistic approach. He is now paying a huge price for ignoring them, betraying their faith and doing absolutely nothing to make their lives better.
Gandhi asks a pertinent question in his letter: India needs a hero, is he up to it? Can Kejriwal humbly accept his mistakes, go crawling on his knees to seek the forgiveness of the voters whom he let down, colleagues he backstabbed and activists he treated like stepping stones to personal ambition?
Kejriwal can take solace in the fact that he still has control of the Delhi government and at least three years to embark on a penitent's journey. If he makes an honest effort to live up to the promise he held out from the stage of Ramleela Maidan a few springs ago, he may still get another chance to redeem himself.
But, the road to Kejriwal's redemption looks difficult. In Indian politics, once a politician falls from grace, betrays his core constituency, his revival becomes next to impossible. VP Singh, Morarji Desai and Rajiv Gandhi are poignant reminders of the fact that when voters feel let down, they stop at nothing to avenge their betrayal.
India
The varsity may hold the Central Universities Common Entrance Test (CUCET) for admissions or it may take into consideration Class 12 scores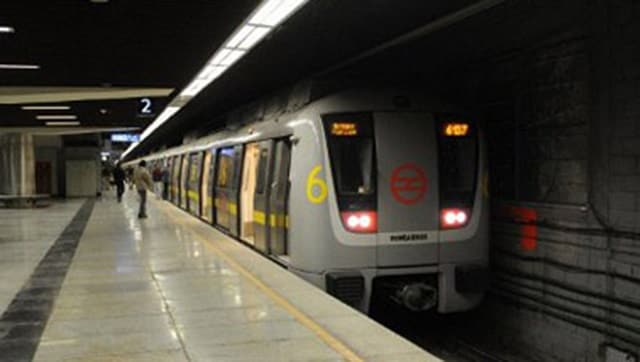 India
With improvement in COVID-19 situation, the Delhi government has allowed multiplexes, restaurants and bars to function with 50% capacity. Weddings can be attended by a maximum of 100 people
India
Additional Sessions Judge Vinod Yadav directed that the amount of fine be recovered from the SHO of Bhajanpura police station and his supervising officers, saying they 'miserably failed' in their statutory duties