MCD Election 2017: Whether AAP, BJP or Congress, party reach is futile if promises remain unfulfilled
In MCD elections, it's all going to be about the relationship between those standing for re-election and not about a BJP wave or an AAP survival kit or whether the Congress will be eclipsed or spring a surprise
Don't write off Arvind Kejriwal's AAP from civic polls for three municipal bodies scheduled for 23 April. By that token don't write off the BJP or the Congress either.
Then take a marker pen and write them all off.
Because the 272 battles of the ballot will go more to the person and less to the party per se. Municipality elections have a different texture. While legislative elections are esoteric and distant in comparison, these are more intimate and depend entirely on the visibility of the work done, the access the people in the vicinity have had to the incumbent, and the promises he kept.
As a result, the element of voting for a party is muted and it is more about the relationship between those standing for re-election and the public, and not about a BJP wave or an AAP survival kit or whether the Congress will be eclipsed or spring a surprise.
It is all about the individual. Do a spot check. Here is my take after speaking with random people this week. So many other factors go into the mix. This councillor comes to every wedding, rich or poor and brings a gift. That one holds a durbar every Sunday. This one invited the whole johpad patti to his farm for his wedding. This gesture is not forgotten. That guy ensures regular water supply. He is our brother. He understands our problems. He treats us as equals.
There is another candidate who takes part in religious festivals and sits with the masses and listens to them. The last capability is of huge importance.
Listening to people
While one would advise political entities to do that when they stand for elections, it is because of this rapport (or the lack of it) that one cannot call municipality elections that easily. People are a lot more unforgiving if their plight is not registered and they haven't seen tangible improvement in their surroundings. If all they have are the shards of broken promises it does not matter which party he or she represents.
On the flip side are those currently in positions of authority who have done nothing or very little. They might be hoping to get past the victory post by virtue of the party they represent. It is a vain hope. The awareness of development in the aam junta is very high at municipal levels unlike its awareness or lack thereof while exercising the franchise at state and national level elections.
The priorities here are sanitation (sewage, drainage and garbage clearance), roads, well-run schools, safety, transportation, hospitals and clean toilets. Other issues include stray dogs, mosquitoes, lighting, control of traffic and harassment by the police.
The public can tick these boxes. It remembers with startling clarity how it was treated in the past five years.
With a voting expectancy of around 70 percent, if not higher, these elections will see the voters making a conscious decision based not on what is being promised in the future but on what has been done in the past.
Pericles, a Greek statesman, once said politics may not interest you but it does affect you. Which is why these elections are of actual interest to even those generally disinclined to vote. Whom they select runs their lives, registers their births and deaths, runs their markets, maintains roads and bridges, ensures potable water, stops encroachment and squatters, in fact, they practically touch every part of their daily lives.
A spot survey indicates that though the BJP is enjoying a purple patch, not everyone among its candidates is well-loved. And there are AAP candidates who have bypassed the Kejriwal card and broken bread with the public. As things stand, the BJP may have an edge but it won't be a walkover. That's there are 272 pieces in this jigsaw and not all of them are compatible.
Delhi might well end up with a patchwork quilt.
Politics
Sidhu's statement came a day after AAP MP Bhagwant Mann questioned him about the 'funds' allegedly accepted by the Congress from private power companies in the state
India
Kejriwal cited his party's performance in providing free power in Delhi and said that if his government can implement it in the National Capital then it can do it in a state like Uttarakhand that generates power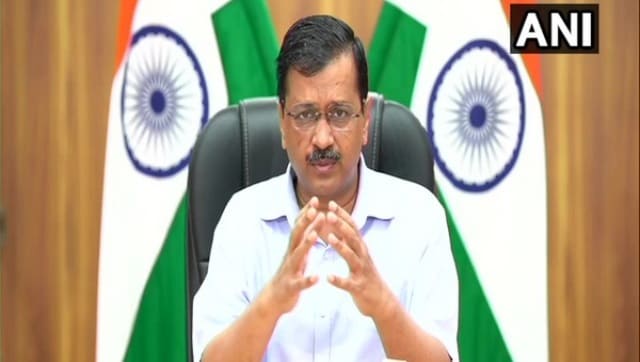 India
The Delhi government has allowed academic gatherings at schools and colleges from Monday under the seventh phase of the easing of lockdown. Students, however, won't be allowed to physically attend educational institutions