MCD Election 2017: Arvind Kejriwal should end EVM blame game, learn from Shiv Sena on being better loser
Arvind Kejriwal has expressed the hope that "good people who had left the party will return to its fold". It's a different thing if the good people who had moved away may now find the party to be too bad to get back.
"Elections belong to the people. It's their decision. If they decide to turn their back on the fire and burn their behinds, then they will just have to sit on their blisters," said Abraham Lincoln long, long ago.
But Arvind Kejriwal refuses to draw any lesson from the legendary American president's oft-quoted statement. He thinks that those who control the levers of power in Government of India are not being fair to the Opposition. He also thinks that the latest Delhi Municipal Corporation (MCD) polls have been rigged, thanks to what his lieutenant Gopal Rai describes as "EVM wave".
No doubt, the Delhi chief minister is a bad loser. He just can't accept defeat gracefully. Chances are that he, who had descended on the Indian political scene like a chivalrous-knight-in-shining-armour in the wake of the Anna Hazare movement and was, as a result, rewarded with a sweeping mandate to rule over Delhi about two years ago, might now fade away for all political purposes like a Prafulla Kumar Mahanta — another product of a mass movement.
Remember what Kejriwal had said on Monday: "We shall launch a movement if exit poll results predicting a BJP sweep in the civic body elections come true... agar aise result aate hain to hum eent se eent baja denge."
Now the results are there for all to see. The people of Delhi have rejected the Aam Aadmi Party: fairly and squarely. And look at what the AAP leader and Delhi's Deputy Chief Minister Manish Sisodia says in his tweet after declaration of the results: "BJP ne 2009 ka chunav haarne ke baad 5 saal EVM par research kar maharat haasil ki aur aaj usi maharat ke dum par chunav jeet rahi hai (After they lost the elections in 2009, the BJP did a lot of research into the EVMs for five years to gain expertise over the machine; and on the basis of this expertise, they are winning election after election."
But all anti-BJP, anti-Modi politicians do not react the way Kejriwal does. The Shiv Sena has a different take on the issue altogether. Here is what Sena's mouthpiece Saamana says about the BJP in its editorial published earlier this week: "Zero in work but a hero in polls... There was a time when the Congress used to win every election. They were zero in work but hero in polls. Similar is the case with BJP today."
The Saamana editorial, which was written in wake of Sena's poor performance in the Maharashtra civic body elections on 19 April, says further: "This time the Sena was unable to even open its account. We will not blame the EVMs to be faulty for the BJP's victory but a research should be done as to why people are getting swept, and farmers and youth are rallying behind the BJP like a snake does behind a charmer."
You may or may not agree with what the Saamna editorial says, but one thing is clear: Unlike Kejriwal, Uddhav Thakre is at least 50 percent right in his approach to electoral defeats. He wants a proper research to be done to understand why the momentum continues to be with the BJP.
True, Delhi and Maharashtra results apart, the BJP has been on a winning spree at most other places too in the past one year or so. After winning Assam elections in 2016, the party raced past the post like never before in Uttar Pradesh this year. They also performed very well in civic body elections in Gujarat, Odisha and even Chandigarh making it clear that they have, by now, replaced the Congress as India's numero uno political outfit, undoubtedly.
It's not that the MCD election results wouldn't make an impact on the national political scene. In fact, chances are that the different opposition parties would now make moves to cobble up a "mahagathbandhan" with renewed vigour. There is a solid reason why they would do this: Faced against the almost unstoppable momentum of the BJP, they know that they are all facing an existential crisis. The only way to get better of the saffron outfit is to forge "honest" unity without any further delay. Otherwise, they may not stay afloat in politics.
All of them know all this for sure. Already, Sonia Gandhi (Congress), Nitish Kumar (JD-U), Laloo Prasad (RJD), Mamata Banerjee (TMC), Sitaram Yechury (CPM), Navin Patnaik (BJD), Akhilesh Yadav (SP), Mayawati (BSP), MK Stalin (DMK) and many others are in touch, both directly and indirectly.
And as for poor AAP, Kejriwal has already expressed the hope that "good people who had left the party will return to its fold". It's a different thing if the good people who had moved away may now find the party to be too bad to get back.
India
Twenty-two new PSA oxygen plants will be operational at nine Delhi hospitals from Saturday to strengthen our preparations to fight Covid, the Delhi chief minister said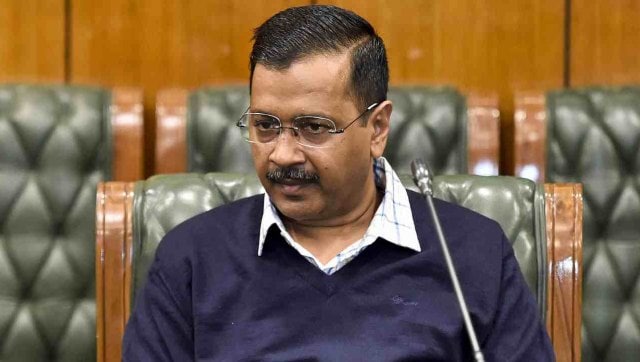 India
With the new rules in place, restaurants can open for two extra hours . Previously, they were allowed to operate from 10 am to 8 pm. Now, restaurants will be open from 8 am to 10 pm
Politics
In his first interaction with the media after the split in the LJP, Chirag Paswan struck a combative note by describing himself as 'sher ka beta' (lion's cub)