Manohar Parrikar becomes Goa chief minister but keeping the flock together will be his biggest challenge
Parrikar can add two more ministers in future since the constitutional cap on the size of the ministry in Goa is 12.
Bharatiya Janata Party (BJP) leader Manohar Parrikar was finally sworn-in as the new Goa chief minister after the Supreme Court dismissed the rival Congress party's plea to stay the swearing-in.
Goa Governor Mridula Sinha administered the oath of office and secrecy to Parrikar and nine ministers at a simple ceremony held at Governor House, located in picturesque Dona Paula locality of Goa capital Panaji. Parrikar cabinet included all three members of the Goa Front party, two each from BJP and the Maharashtrawadi Gomantak Party (MGP) and two independents.
Ramakrishna 'Sudin' Dhavalikar (MGP), Vijai Sardesai (GF), Francis D'Souza (BJP), Manohar Azgaonkar (MGP), Rohan Khaunte (Independent) Pandurang Madkaikar (BJP), Govind Gaude (Independent). Vinod Palyekar (GF) and Jayesh Salgaonkar (GF) were sworn-in as cabinet ministers.
Parrikar can add two more ministers in future since the constitutional cap on the size of the ministry in Goa is 12.
BJP president Amit Shah and federal highways minister Nitin Gadkari, who played the decisive role as BJP's Goa in-charge in sewing up post-poll coalition, attended the function.
BJP which enjoyed a clear majority of its own in the outgoing Assembly was reduced to 13 seats as against 17 of the Congress party in the 40-member Goa Assembly. Parrikar and Gadkari seized the opportunity while Congress dithered on selecting its legislative party leader for two days.
The Supreme Court, while paving the way for Parrikar taking over as new Goa chief minister, has instructed him to prove his majority on the floor of the assembly on Thursday, while asking the Election Commission to finish all formalities related with the formation of the new assembly by Wednesday.
Proving majority may not be difficult considering eight out of nine leaders who helped BJP garner backdoor majority have been accommodated in the Parrikar cabinet.
The Congress party, yet to overcome the loss of the golden opportunity to form the government, has accused BJP of indulging in horse-trading to secure a majority.
Profiles of new ministers
Manohar Parrikar, chief minister
This is Parrikar's fourth stint as the Goa chief minister. He served as chief minister from October 2000 and June 2002, June 2002 and February 2005, and March 2012 and November 2014, when he quit to take over as the Union defence minister.
Parrikar, 61, was the first IIT graduate to become chief minister in 2000. MGP, in particular, had put a condition that it will exrend support to BJP's bid to form the new government only if Parrikar is elected BJP legislative party leader. He was anyway seen as the only BJP leader capable of running a coalition government with his previous experience and wider acceptability.
BJP had fallen short of naming him its chief ministerial candidate. It was widely known that he would return to Goa politics only if BJP failed to get a clear majority.
Parrikar currently is a member of the Rajya Sabha from Uttar Pradesh. He has to get elected to Goa assembly within six months. In all probability, his close associate Sidharth Kuncolinkar would vacate Parrikar's old Panaji constituency for him.
Parrikar has a tough challenge at hand even after crossing the Thursday floor test as carrying along two regional parties and independents may not be easy. Also, the Congress party would be eyeing to poach on four of them to topple Parrikar government.
Ramkrishna 'Sudin' Dhavalikar
Ramkrishna alias Sudin Dhavalikar has been a Goa minister uninterrupted for the past 17 years. He along with his younger brother Pandurang 'Deepak' Dhavalikar were sacked as ministers of the previous Laxmikant Parsekar government in January after they became extremely critical of the chief minister. MGP snapped its ties with BJP and went to polls in alliance with Goa Suraksha Manch and Shiv Sena. Sudin has long cherished dream of becoming the Goa chief minister and he had broken away from BJP to fulfil this dream. He was the chief ministerial candidate of the three-party front. While GSM and Shiv Sena failed to win any seat, MGP could manage just three – just enough to ensure Sudin remains a minister, if not the chief minister yet.
Vijai Sardesai
Vijai Sardesai is mentor of the fledgling regional outfit Goa Front. He managed to retain his Fatorda seat that he had won for the first time in 2012.
Sardesai had all along been taking pot-shots at the BJP and Parrikar. The 46-year-old leader proved the hardest nut to crack for the BJP duo Parrikar and Gadkari. He had difficulty justifying his U-turn to his party members and followers on Monday and said he had joined hands with BJP for Goa's development and termed Parrikar as an able and efficient administrator.
Sardesai had a reason to be cut up with Congress, as his overtures for a pre-poll alliance came to naught though it was approved in principle by Digvijaya Singh. Goa Congress president Luizinho Faleiro must be regretting opposing the tie-up and getting a party leader fight against Sardesai on sly even after the Congress party had officially declared to support Sardesai in Fatorda seat. Together the Congress-Goa Forward may have emerged much stronger.
Digvijaya Singh is believed to have contacted Sardesai seeking Goa Front's support to form the government. Sardesai agreed but said he would extend support only if Digambar Kamat is elected as Congress legislative party leader. Internal fighting ensured that Kamat's candidature was rejected by other factions, Singh could not get back to Sardesai, allowing him to get persuaded by the BJP to side with it.
Francis D'Souza
Francis D'Souza must still be wondering why Parrikar opted for Parsekar while he was serving as Goa's deputy chief minister under Parrikar. He had made public his annoyance but fell in line and continued to serve as deputy chief minister under Parsekar.
D'Souza was among the few ministers to survive the voters' onslaught as six cabinet minister and the chief minister were defeated.
He has been winning Mapusa seat uninterrupted since 1999 and could have been in contention to become chief minister provided BJP had managed to win a majority on its own.
His Mapusa seat was in danger as initial reports suggested that he may be asked to vacate the seat for Parrikar and instead would be nominated to the Rajya Sabha. His inclusion in the cabinet must have come to him as a big sigh of relief.
D'Souza is seen as BJP's Christian face in Goa and is the only Christian member of the new Parrikar government.
Manohar Azgaonkar
Manohar Azgaonkar, popularly known as Babu joined MGP in December 2016. MGP instantly made him its candidate from Pernem constituency, which he won by defeating Goa minister Rajendra Arlekar by over 6,000 votes.
Azgaonkar belonged to the Congress party and had served in the past as Goa's panchayat minister.
Rohan Khaunte
Rohan Khaunte has created a record as he became the first ever independent to retain his seat since the first elections were held in Goa in 1963.
Khaunte, 43 is an engineer by education and a businessman by profession, besides being a sportsman by passion. He had represented Goa in both football and cricket.
Khaunte won the Porvorim seat in 2012 as an independent and broke the jinx of an independent never retaining the seat. He won Porvorim seat by over 4,000 defeating his BJP rival comfortably.
Pandurang Madkaikar
Pandurang Madkaikar had won Cumbharjua seat for the Congress party thrice in the past and had served as Goa's transport ministered.
He drifted closer to BJP, quit Congress and resigned as legislator after joining BJP on 22 December, 2016. BJP rewarded him by first nominating him as its candidate and now by inducting him as a minister. He retained Cumbharjua seat by over 8,000 votes.
Incidentally, he stood out at the swearing-in ceremony becoming the only member of Parrikar cabinet to take oath in English while others preferred either Konkani or Marathi.
Govind Gaude
Govind Gaude is one of the three Independents in the new Goa assembly. He emerged as a giant killer, defeating MGP president Pandurang 'Deepak' Dhavalikar by over 4,600 votes in Priol constituency. The first time legislator became a minister even before entering the Goa assembly.
Gaude was in news for all wrong reasons. He had entered the fray as an Independent supported by the Aam Aadmi Party (APP). APP distanced itself from him after it came to light that BJP too was supporting him.
Gaude had been cultivating Priol as an independent for the past few years. BJP tried its best, wooed him to join the party. He stood his ground that he cannot ditch his voters by joining any party, forcing BJP of offer him its unconditional support and instruction to its cadres to work and vote for Gaude. An obliged Gaude did not disappoint BJP as he instantly agreed to support BJP's bid to form Goa government.
Vinod Palyekar and Jayesh Salgaonkar
Vinod Palyekar and Jayesh Salgaonkar became ministers under the package deal between BJP and Goa Front mentor Vijai Sardesai.
Sardesai did not want to support BJP with just he becoming a minister since he did not want to be seen as someone who had fallen greedy for power and ditched his colleagues after elections.
Palyekar won Siolim seat while Salgaonkar won Saligao seat for the Goa Front. They may ever remain grateful to Sardesai for the unexpected windfall that has come their way.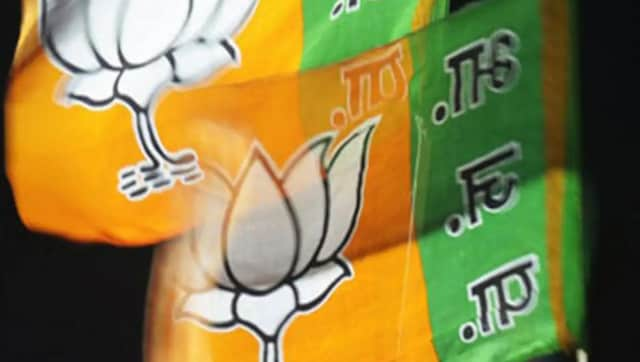 India
In the GMC, the BJP established its lead since the beginning of counting at 9 am, and eventually trumped its rivals Congress and the Aam Aadmi Party (AAP) by a huge margin.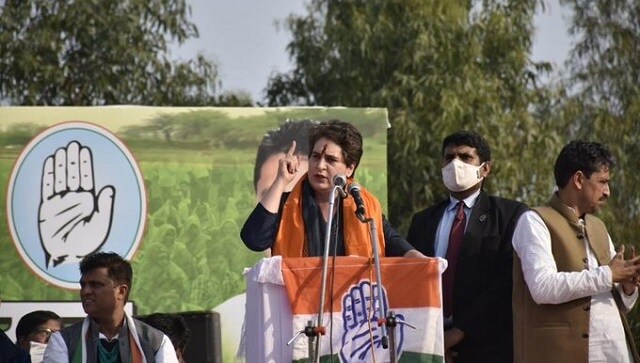 India
As many as seven civilians have been killed by militants in Kashmir Valley in the last five days.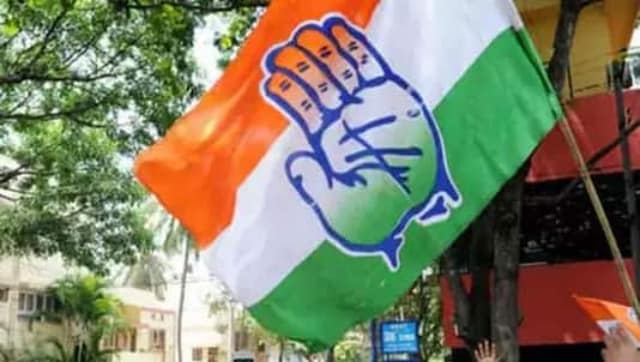 Politics
The party leadership is also likely to decide on the schedule for electing the new Congress chief, to deliberate on the current political situation and other organisational matters