Manipur's Biren Singh embarks state on development path but all eyes on how he deals with his murder-accused son
As to Biren, has this studiously humble and affable candidate, before, during and just after elections, now grown fangs and claws two months into his job as chief minister of a BJP-led government?
There's this curious case about Nongthombam Biren Singh and threats in the daytime.
The newly minted Bharatiya Janata Party (BJP) chief minister of Manipur, a man in the middle of a love-fest with large swathes of this conflict-weary, deliberately impoverished state and, certainly, with local media, is placed in a spot in the strangest manner—one that combines privilege and power in an unsavoury mix. It's quite a story.
Six years ago his son Nongthombam Ajay Meetei stood accused of killing a student in a case of road rage. Irom Roger wouldn't permit the political princeling in an SUV overtake. Ajay shot Roger, who died on the way to the hospital.
Biren was then a minister in the two-term Congress government of Okram Ibobi Singh, Manipur's cynical strongman, and among his favourites. After initial attempts at playing things down, public furor compelled the government to hand over the investigation to the Central Bureau of Investigation (CBI). To his credit, Biren handed over his son to the custody of CBI investigators.
Nearly six years passed before a local court in Imphal announced a verdict in January this year, holding Ajay guilty and sentenced him to five years of "rigorous" imprisonment. By then Biren had moved on from Congress, after the estrangement with Ibobi, and joined BJP. At the time of his son's sentencing, Biren was BJP spokesperson for Manipur.
There was talk then of Ibobi's heavy hand influencing matters — especially as the well-connected in Manipur usually, and quite literally, get away with murder. It seemed like an opportune moment for a former mentor and systemic player par excellence to pull the plug on a renegade.
But that hardly dented Biren's political fortunes. Whatever the behind-the-scenes activity, he held the moral high ground from his visible actions from years earlier of cooperating with the investigation. He won his seat in general elections to the assembly in early March. BJP cobbled together a majority with allies in the 60-member assembly, trumping Congress which won 28 seats to emerge as the single-largest party—and brought Ibobi perilously close to an astounding fourth term. Biren was chosen in mid-March to lead BJP in Manipur. And there he is today, Congress rebel to BJP chief minister in five months flat.
Meanwhile, Roger's mother thought her son's killer had got away with too little. She wanted more punishment for Ajay. She began to explore ways and, through local rights activists managed to finally engage a New Delhi-based lawyer, Utsav Singh Bains — local lawyers were evidently scared of taking on the case — to escalate the matter to Manipur High Court, to appeal the case; and to file a petition in the Supreme Court.
Last week, Bains claimed he had received threatening WhatsApp calls from several people asking him to back off—he claims this happened in late-March after he returned to New Delhi from Imphal. He maintains the callers identified themselves as speaking on behalf of People's Liberation Army, a major rebel group with access to Manipur's power structure—the same as with several dozen other major rebel groups in Manipur of various ethnicities and political persuasions. (Police reportedly agree that the call originated in Myanmar, where PLA, the armed wing of Revolutionary People's Front, and several other major rebel groups in Manipur maintain refuge for leaders and cadres.)
Over the weekend Binalakshmi Nepram, a media-savvy rights activist who has taken interest in the matter of helping Roger's mother with counsel, has alleged that Manipur police personnel visited her family home in Imphal on the afternoon of 12 May and intimidated her aged parents upon not finding Nepram home. They allegedly did the same at the home of the candidate who contested against Biren in the assembly elections. The police version in some media reports is quite vanilla, that they were merely following up on Bains's accusations, and the visits were merely that of investigation to learn more from people who were familiar with Bains and the matter of judicial review.
Whether it was intimidation or intimation—or over-reaction—may yet be proven over the next several days, weeks and months, but it does take a little shine off Biren, besides underscoring several axioms about Manipur. The primary one being: the intimate and opportune relations that politicians of Manipur maintain with rebels of various shades in an arrangement of mutual benefit has for decades married local ethno-nationalist sentiments to pure survival.
As to Biren, has this studiously humble and affable candidate, before, during and just after elections, now grown fangs and claws two months into his job as chief minister of a BJP-led government?
The answer is complicated. In Manipur it usually is.
Biren has moved on rapidly from being a trusted colleague of Ibobi, and reportedly at his ear on significant policy aspects and attitudes. This included taking a hard line with residents of the tribes of Manipur, those of the minority Naga, Kuki and Zomi people who constitute roughly forty percent of the population but whose homelands in the hill areas cover nearly a ninth of the state. Manipur's "hill people" have repeatedly protested against perceived majoritarian bias of the plains-dwelling Meitei who largely inhabit Imphal Valley, radiating from the state's population, administrative and commercial hub of the capital, Imphal.
Since 2010 Ibobi has proved to be increasingly unpopular with the tribes, and has used that animosity, including suggestions of carving out administratively independent Naga homelands in Manipur by the largest Naga rebel group, National Socialist Council of Nagaland (Isak-Muivah) — currently in peace and reconciliation talks with the government of India — to shore up his own eroding popularity among the Meitei by playing to their paranoia about loss of Manipur's territory.
In mid-2015 there was a fracas over proposed legislation that sought to secure for Manipur a special permit for entry and residence of non-Manipuri people, besides proposed legislation over commercial premises and property. It was widely perceived by tribal folk as a measure to their detriment. Violence erupted in southern Churachandpur district, nine Zomi protesters were killed by Manipur police personnel, and as this piece is being written their bodies still lie in the local morgue as a sign of protest.
A months-long economic blockade of two major gateway highways in Manipur that began late last year brought the plains areas of the state to near-standstill. It was quite blatantly a ploy by NSCN(I-M) proxies in Manipur to create leverage for negotiations. Ibobi countered that to his own political advantage—in effect, the more Nagas blockaded the Meitei, the more Ibobi would regain his credibility and shoot for a fourth term to run a state he stood accused of impoverishing despite a gargantuan amount of development assistance by the Central government.
Ibobi struck on 25 November, when police arrested the president and information secretary of United Naga Council, the umbrella organisation of Naga tribes in Manipur. He flatly ignored the consequent outrage of Naga groups. On 9 December, Ibobi announced the formation of seven new districts adding to the existing nine. Of these, four were earlier part of the Naga-majority districts of Ukhrul, Senapati, Tamenglong and Chandel. This removed non-Naga areas, and leveraged disquiet that even some Naga tribes and clans have towards domineering NSCN(I-M), and by extension the 'northern' Tangkhul tribes to which several of its key leaders and a large part of its cadres belong. In effect, it administratively cauterised non-Naga areas from a Naga push.
The thing is although this happened after Biren left the Congress — and his former mentor — Biren, as some insiders tell me, has for long been a votary of protecting majoritarian interests.
This author has held an opinion for nearly two years, especially in my columns for the newspapers Mint, that the BJP-led central government would do little to alleviate the situation in Manipur, waiting for Ibobi and the Congress to crash and burn, allow the momentum of anti-incumbency replace him, and then step in with solutions to festering issues and grand announcements about developing infrastructure and the economy.
That is exactly what has happened. The poison of the last days of Ibobi's rule has been spectacularly reduced. Within days of Biren and the BJP assuming power in Manipur, the blockade was lifted after a concord with Naga groups in Manipur (talks between BJP-appointed interlocutors and NSCN(I-M) were, in any case, moving in parallel). The announcement of centrally aided projects poured in.
Meanwhile, Biren's other efforts at optics have been astoundingly good and proved a refreshing change from the crushing debilitation of the preceding fifteen-year, three-term Congress administration of Ibobi.
Biren made a hugely publicised visit to the Tangkhul redoubt of Ukhrul. Earlier this month he did the near-impossible: he got communities in Churachandpur to believe, as part of a written undertaking, that his government would consult all groups before legislating matters related to residency and the so-called Inner Line Permit. And, in turn, he received assurance from community members that they would claim and bury their nine dead by 24 May.
Whatever his personal predilections, for the sake of BJP—a party that keeps a close advisory watch on Biren with its cohorts of Sangh organisations and policy think-tanks—he is for all practical purposes, and for the moment, Inclusive Biren.
Alongside, since forming the government Biren has presided over the regular changing of loyalties of Congress functionaries and even members of the legislative assembly over to BJP — a procurement, if you will, by laying out the promise of a new order with a new outlook. Biren has also quite blatantly reached out to local media in a manner quite disturbingly common across India, by last week offering them insurance.
Is he opportunistic? Certainly: what politician is not?
Is he a majoritatrian? He will have to be to some extent, inclusiveness or not, to assuage fears of the Meitei community.
Is he given to nepotism? How the state intervenes in a review for his son's sentencing will be the gauge on that count.
Will he be Ibobi II?
Give Biren a year or so to score that.
The author is an award-winning author of several books, a columnist, and consultant to think-tanks and media.He tweets @chakraview
Find latest and upcoming tech gadgets online on Tech2 Gadgets. Get technology news, gadgets reviews & ratings. Popular gadgets including laptop, tablet and mobile specifications, features, prices, comparison.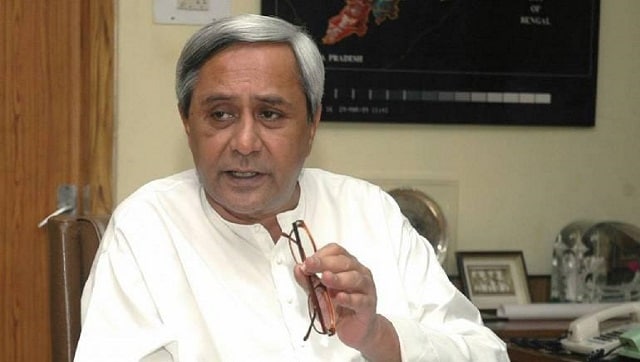 India
The Naveen Patnaik govt ordered an SIT probe into the four-month-old case on (mention day). The case received attention after the victim's parents attempted self-immolation in front of the state Assembly on Tuesday
India
Adhikari was unhappy with the organisational rejig in the TMC that was conducted a few months ago, sources told PTI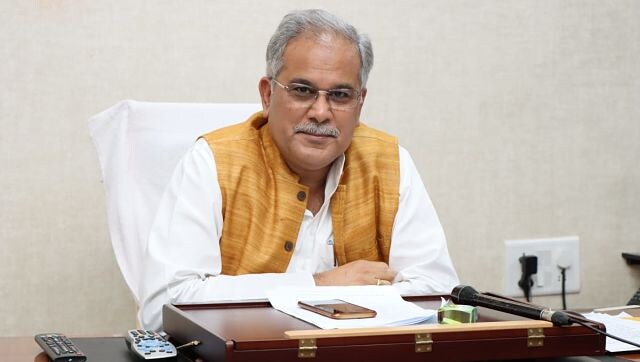 India
In a series of tweets on Friday, Rajashtan chief minister Ashok Gehlot had said that the BJP had "manufactured" the term 'love jihad' "to divide the nation and curb individual rights of citizens"