Mamata Banerjee all set to be sworn in: Here's the who's-who of her cabinet
The new 294-member West Bengal state assembly will contain 41 ministers apart from Mamata Banerjee who is the chief minister
Even as Mamata Banerjee called herself a "Less Important Person" and a "commoner", it's hard to ignore the fact that she isn't one: After all, she has secured her second stint as the chief minister of West Bengal, demolishing the Left-Congress alliance and securing 211 seats out of 294 for the Trinamool Congress.
Now, what's left to be seen is who makes it to her cabinet, which will contain 41 ministers.
Her last term saw poor governance, colleagues implicated in scams and stings, a flyover collapse that showed Mamata granting favours to the construction company IVRCL, communal riots, and what some say, are controversial policies. Some of her party colleagues, implicated in the Sharada and Narada scams, are being probed by the CBI. Her close aide Madan Mitra, a former minister, was arrested by the CBI.
Naturally, Mamata's cabinet has new faces. More so because eight ministers of the previous cabinet — Krishnendu Narayan Chowdhury, Chandrika Bhattacharya, Manish Gupta, Sankar Chakraborty, Sabitri Mitra, Abdul Karim Chowdhury, Shyamapada Mukherjee and Upendranath Biswas — lost the Assembly election this time. According to TMC sources, young faces in the state cabinet, numbered at 17, include Laxmi Ratan Shukla, who might be considered as a Minister of State, Kolkata Mayor Shovan Chatterjee, Abani Mohan Joarder, Abdur Rezzak Mollah, Suvendu Adhikari, Rabindranath Ghosh, Chudamani Mahalo, James Kujur, Siddikullah Choudhury, Asima Patra, Ghulam Rabbani, Zakir Hossain, Sandhya Rani Tudu, Indranil Sen, Tapan Dasgupta and B Hansda.
An India Today report says that there is a compelling chance that veteran TMC leader Sovondeb Chattopadhyay will be the transport minister and adds that the size of the cabinet may more or less remain the same from last year.
Mamata, it is said, plans for the future of her party with her close confidantes Derek O' Brien (party spokesperson), Mukul Roy (vice-president) and her nephew Abhishek Banerjee, who is considered the future of TMC, reports Indian Express.
Roy who was second-in-command, went out of favour after being implicated in the Saradha chit-fund scam. Mamata removed him from the post of party all-India general secretary but he returned from political exile and was at her side during Mamata's press conference after TMC won the elections. O'Brien, who makes no bones about the fact that Mamata Banerjee is a force to be reckoned with in the 2019 general elections, landed himself in a spot with a morphed picture of BJP leader Rajnath Singh. O'Brien, a key general in the TMC army, remarked "Delhi is two hours and 10 minutes away from Kolkata, but it's even closer if the headwinds are in favour", propping his leader to the front.
Meanwhile, Abhishek, set to be the crown-prince of the party's future, is known for starring in the centre of controversies: In January 2015, according to a report in Hindustan Times, Abhishek is known to have stood by while party workers beat up a man who slapped the former at a public meeting. The man, wrote The Hindu, had to be rushed to a hospital for treatment. Later that year in June, Abhishek warned political rivals that their eyes would be gouged out if they have evil intentions.
The new 294-member state assembly, unfortunately, will have only 40 women MLAs, of which 29 are from TMC, four from Congress, six from CPM and one from Gorkha Janmukti Morcha (GJM). Besides Banerjee, there is only one more woman minister, Shashi Panja, who has been re-elected this time.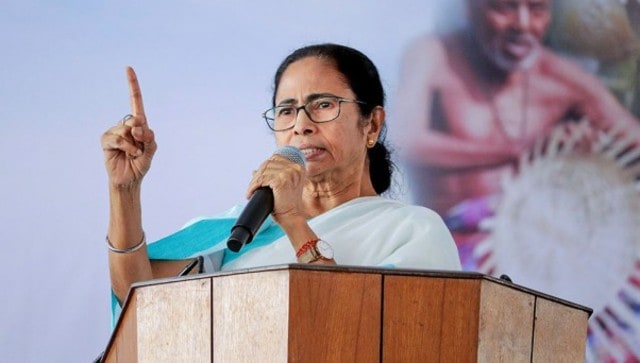 India
The restrictions, first imposed on 16 May and extended at regular intervals, were set to expire on Wednesday.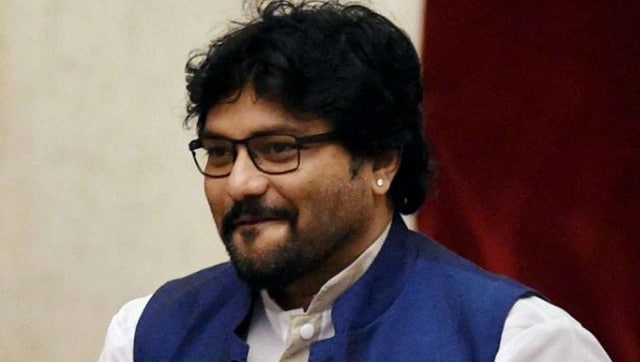 Politics
Supriyo had differences with BJP since the day he was dropped as a Union minister
Politics
Bhabanipur will go to the polls on 30 September and the results will be declared on 3 October