Kolaveri Didi: Mamata walks off TV show, calls students 'Maoists'
By branding students as Maoists, Mamata Banerjee proves yet again that she is a prickly, petulant, paranoid politician who cannot bear to hear tough questions asked of her.
It was to have been a milestone moment to mark Paschim Banga Chief Minister Mamata Banerjee's completion of a year in office after her historic victory in last year's election, throwing out the Left Front that had been in power for over three decades.
But in the end, an interactive TV show in Kolkata on Friday, hosted by CNN-IBN, between Mamata-di and students from the State showed up the Chief Minister at her cantankerous worst.
Banerjee called the students "Maoists" for asking tough questions of her - and then walked out of the show in a show of extreme petulance. (Watch a video clip here.)
The Chief Minister lost her cool when  a Jadavpur University student among the audience, gathered at Kolkata's magnificent Town Hall, asked her about the arrest of Ambikesh Mahapatra, a professor of Jadavpur University, for forwarding a cartoon lampooning her. (More on that here.)
"It is not a cartoon," a visibly irritated Mamata snapped. "Cartoon is a different thing. He is a CPI-M man, He misused the e-mail of his society people without their consent. He forwarded it to 60 people."
Mamata then turned to the show's moderator Sagarika Ghose and said that after the election last year, the CPI-M had sent "thousands of CDs" tarnishing her image. "If you are a woman, and if you see them, you will feel ashamed," she added.
The CPI-M and the Maoists, she claimed, "are working together."
Mamata then repeated the somewhat fantastic claim made by Trinamool Congress leaders earlier - that the cartoon that the professor had shared was a "coded message" that reeked of a murder conspiracy as part of a plot supported by the CPI-M. (More on that here.)
"The message in the cartoon which contained the word 'vanish' is a murder conspiracy and a plot supported by the CPI-M," she said.
The Professor, she alleged, was guilty of a "cyber crime". What he had circulated was not an innocent cartoon, but "a political conspiracy to murder me."
Mamata's ire then turned towards the audience - for asking her these questions. "I know that Maoist people and the CPI-M are putting up these questions," said said.
At that point, when another girl student from the selfsame Jadavpur University rose to ask a question, Banerjee wondered whether  students from other universities weren't represented in the audience. "There are so many universities. You tell me why... What about the others?" she asked the moderator.
Mamata then turned to the girl who had asked her the question - and asked her point-blank: "Are you a Maoist?"
The stunned student recovered her poise enough to respond: "I am not a Maoist."
When the moderator, Sagarika Ghose, referred to allegations of crimes against women in the state, Banerjee dismissively said, "No crime. No crime against women."
Another questioner in the audience pointed out that Mamata had once earlier said that the killing of Maoist leader Cherukuri Rajkumar alias Azad was wrong, and wondered if it amounted to support for the Maoists. Mamata, by now visibly irritated, snapped back: "We did not support the Maoists. This is wrong."
By now close to boiling point, Mamata wondered aloud why all the questions were centred around the Maoists - when there were "so many other issues" to discuss.
"What is this nonsense going on?" she asked of Ghose. And in the manner of a petrified person who sees ghosts in every shadow, she said that the student audience was made up predominantly of Maoists.
"Maoist people are here. They are Maoist students. I cannot answer the Maoists' questions and CPI-M questions," she told the stunned audience.
"They are the CPI-M cadres. I am not going to reply. I will give reply to questions from common people. I am sorry to say you belong to CPI-M. You are SFI cadres. We know all of you," a seething Banerjee told the audience.
Turning to Sagarika Ghose for one parting shot - "You did not tell me before" - Banerjee stormed off the show, fuming.
There are many ways to mark a year in office, however tumultuous the year may have been. By showing herself up as a prickly, petulant, paranoid politician who cannot bear to hear tough questions asked of her - and by branding students as Maoists - Mamata Banerjee may have added one more blot to the copybook of her record in office.
(With inputs from PTI)
Subscribe to Moneycontrol Pro at ₹499 for the first year. Use code PRO499. Limited period offer. *T&C apply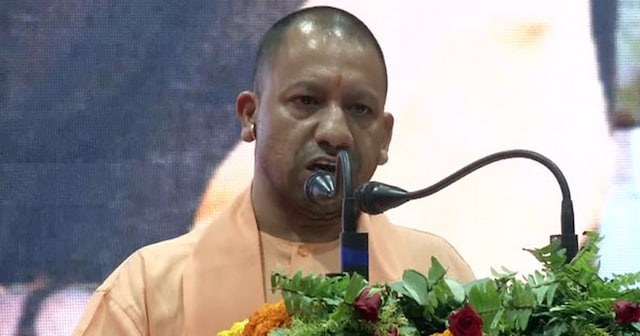 Politics
Though the Kerala High Court had made remarks against 'love jihad'' in 2009, the state government has done nothing to check it, Adityanath claimed while inaugurating the state-wide "Vijay Yatra"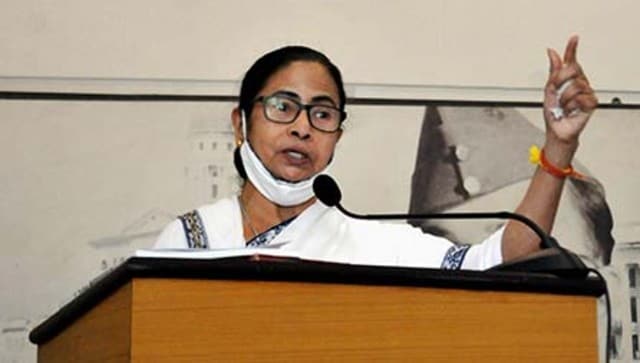 Politics
Hailing Mamata Banerjee as the 'real Bengal tigress', the party vowed to stand in solidarity with the Trinamool Congress chief
Politics
According to sources in Congress, the ISF has demanded a few seats in Malda and Murshidabad that the Congress won in the 2016 Assembly polls