Kashmir crisis: Mani Shankar Aiyar's warmth towards Hurriyat is a blunder Congress can ill afford
If indeed Aiyar had kept the Gandhis in the dark, that doesn't speak very highly of the 'High Command's' command.
It is difficult to understand what the Congress thinks, what its strategy is to return to relevance in electoral politics. Return to power can wait. At the national level, Sonia Gandhi is trying to engineer a grand coalition of Opposition parties ahead of the presidential election. That project, too, has run into the Nitish Kumar headwind. At the state level, the party has been obliterated in most, in some, it has been rendered irrelevant. Siddaramaiah's Karnataka remains an exception. No guarantees though whether that will remain in the bag next year.
Such an existential crisis would drive any party to take urgent corrective measures. Accounting for the grand old party's laissez-faire politics, all we are getting to see are vacuous protests, symbolic luncheon meetings or worse still, unmitigated blunders. Mani Shankar Aiyar's schmoozing with the Hurriyat leaders fall into the second category. Tough to think of a better way to commit political suicide.
The current set of Gandhis has turned a rich legacy into a millstone around Congress' neck. We deserve a better opposition. Indian democracy deserves a better set of Opposition leaders. What on earth was the Congress leader — a living, breathing example of Lutyen's elitism — thinking while leading a delegation of 'civil society' members to interact with Pakistani puppets and terrorist sympathisers?
It is perhaps not unexpected of Aiyar, given his hatred for a certain "tea-seller" which led him to seek Pakistan's help in "removing" India's elected prime minister for "talks to resume".
Congress must learn to choose its political debates. It appeared on the wrong side during the JNU row. The Aiyar blunder may push it further into somnambulism. It has so far appeared intent on damage control with spokespersons hemming and hawing to clarify that Aiyar went to meet Syed Ali Shah Geelani and his gang of rent-seeking opportunists "in his personal capacity" but unless there is clear denouncement from the party — which has not been forthcoming — it is difficult to sell the narrative that the party's highest leadership had nothing to do with Aiyar's adventurism.
If indeed Aiyar had kept the Gandhis in the dark, that doesn't speak very highly of the 'High Command's' command.
Questioned during a media conference, Congress spokesperson Anand Sharma first claimed that BJP did it in the past, blamed Narendra Modi for mishandling Kashmir, and finally added in a huff that the party cannot be held responsible for what "an individual" has done. His squeamishness is easily explained. Of late, the Congress has been taking a starkly anti-Hurriyat stand.
Just a few days back Randeep Surjewala had slammed the BJP-PDP government for 'tacitly colluding' with the corrupted Hurriyat and had said: "Those funding terrorism in the Valley must be prosecuted and punished. There is no question of talking to them."
No wonder Sharma was unable to give a clear answer. The optics have been terrible. A video clip shows Geelani accusing India of "occupying Kashmir through its army" and the delegation — which included Air Vice Marshal (retired) Kapil Kak, OP Sharma, chairman of the Centre for Peace and Progress and a journalist — breaking into laughter at the 'joke'. A Zee News report says the meeting took place the Hurriyat leader's Hyderpora residence in Srinagar on Thursday.
The larger question is what message Congress is conveying to the electorate through such parleys and more importantly, what message are we conveying as a nation when on the one hand the Central government tells Supreme Court that there shall be no talks with separatists on Kashmir and on the other, a prominent leader of India's chief Opposition party is seen embracing leaders, many of whom are reportedly on Pakistan's payrolls.
We have seen enough of these Track-2, Track-3 nonsense that yield little else beyond political grandstanding. Yashwant Sinha had led a similar delegation to Kashmir and came out with a report filled with inanities and Pakistani propaganda. The simple truth is Hurriyat is part of the problem, not the solution. It is a trap in which earlier Indian governments had happily walked into, under the mistaken notion that arsonists will help douse the fire in Kashmir.
It is hard to disagree with Rahul Pandita's assessment of the Hurriyat in Open magazine, that its "foremost agenda is to keep Kashmir burning so that its leaders remain relevant and fatten themselves on money pouring in from both Indian and Pakistani agencies. It is this bad call over Kashmir that has got the likes of Syed Salahuddin and his Pakistani handlers laughing at us."
There is no need to go into details of Hurriyat's links with ISI and how its leaders have allegedly been receiving hawala money. Readers may follow the India Today report here.
Times Now had reported that Shabir Shah, whom Aiyar met during his visit, "has been serving as a conduit to channel ISI funds to various bodies of the Hurriyat. It has also been revealed that an ISI man named Ahmad Sagar was constantly in touch with Shah, who belongs to the Hurriyat in Srinagar."
In further reports, India Today described how Hurriyat's Provincial President (Geelani faction) Naeem Khan who admitted to receiving funds from Pakistan in a sting operation by the channel, came to the channel's office in Srinagar and threatened reporters, asking them to "take down the story and drop the expose." Naeem has since been 'temporarily suspended'.
There's a reason behind this goondaism, of course. If the veins of this funding are cut, it will be a telling blow to the Kashmir unrest which remains at its core a law and order problem.
Various reports also say that Kashmiri youths are even getting stipends to pelt stones on security forces.
The government has been hard at work trying to shut down social media groups which are being used by these paid stone-pelters to hamper counter-insurgency operations. A recent Times of India report says "each of these 300 WhatsApp groups had around 250 members" and these were used to "disrupt the operations of the security forces by mobilising stone-pelting mobs at the encounter sites."
What we need is strict enforcement of law and order in Kashmir and total isolation of the Hurriyat Conference whose leaders have been allowed to milk the unrest far too long. In its ham-handed approach, the Congress is not only bungling its own chances but also harming national security by engaging with secessionists who have no stake in Kashmir.
Find latest and upcoming tech gadgets online on Tech2 Gadgets. Get technology news, gadgets reviews & ratings. Popular gadgets including laptop, tablet and mobile specifications, features, prices, comparison.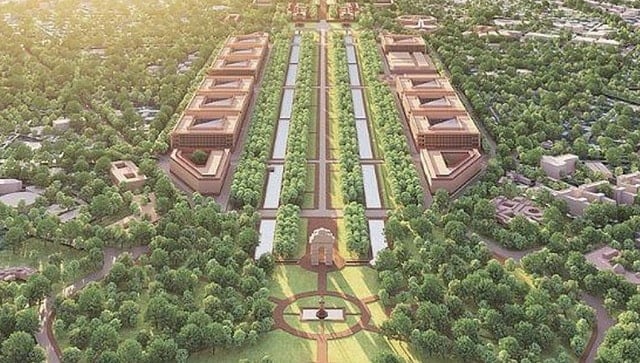 India
A bench of Justices AM Khanwilkar, Dinesh Maheshwari, Sanjiv Khanna will pronounce the verdict on the batch of pleas which question several aspects, including the environmental clearance granted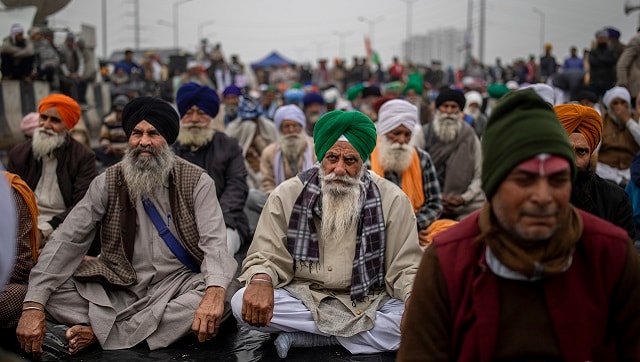 India
BKU leader Rakesh Tikait said that farmers are prepared to protest against the farm laws 'till May 2024', and termed the ongoing agitation as an 'ideological revolution'
Politics
The cabinet expansion in the state has been on the cards for over a year now, and the delay has led to some unease in the state unit