Kamal Haasan calls on Rajinikanth in Chennai; actor says it was courtesy call and not political meeting
Ahead of the launch of his political party on 21 Februar, actor turned politician Kamal Haasan met Rajinikanth at his Poes Garden residence in Chennai
Ahead of the launch of his political party on 21 February, actor-turned politician Kamal Haasan met Rajinikanth at his Poes Garden residence in Chennai on Sunday, said media reports.
Addressing the media, Haasan said that the meeting had nothing to do with politics and added that before starting his political journey, he was meeting everyone that he admires.
It's a courtesy call and not a political meeting. I came to inform him about my political tour. He wished me good luck. About both of us joining hands, only time will tell: @ikamalhaasan on meeting Rajinikanth. CNN-News18's @nimumurali with more details. pic.twitter.com/CIZw8Qrr2N

— News18 (@CNNnews18) February 18, 2018
Rajinikanth on 31 December, 2017 had announced his entry into electoral politics and had said that he would be launching his own party prior to the Assembly elections in the state.
When Haasan was asked on Sunday whether he would join hands with Rajinikanth, he replied saying "only time will tell."
"Kamal (Haasan) wants to serve the people of Tamil Nadu. I pray to God that he attains success. He has not entered politics for fame or money but only to serve people of the state," Rajinikanth was quoted as saying by ANI on Sunday.
When Rajinikanth was asked whether the two will come together in politics, he said, "My style and his are different even in movies."
On 12 February, Haasan, while speaking during an interaction at the India Conference in Harvard University, United States, had said that a political alliance between him and Rajinikanth was unlikely if his "friend" acquired a "saffron hue", The Hindu had reported.
"I hope that his hue is not saffron. If this is the route he is going to take and the hue he is going to acquire is saffron, I cannot see a clear understanding between us unless he gives another explanation that convinces my rational mind," Hassan was quoted as saying by The Hindu.
Haasan will begin a state-wide tour on 21 February to mark his official entry into politics about which he had been making overtures since last year.
The tour will be held in phases. He will begin the journey from Ramanathapuram — his hometown — and later visit people from the districts of Madurai, Dindigul and Sivagangai.
India
The online counselling will first be conducted for special categories that will be held between 15-24 September
India
Ravi had been holding peace negotiations with the Naga insurgent group NSCN-IM since 2014.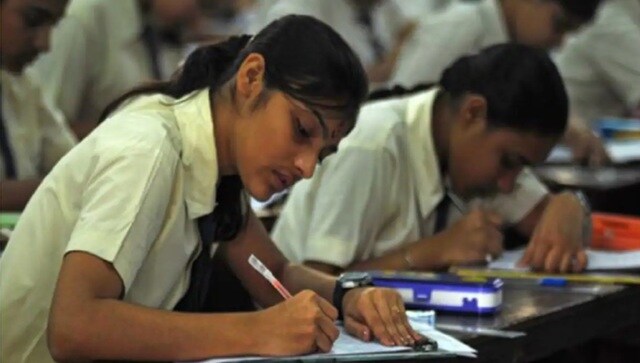 India
The standard of medical education is in no way diluted or affected merely by dispensing with the common entrance examination, the preamble of the Bill to override NEET said