JD(U) double standards lay bare as Sharad Yadav unleashes attack on Narendra Modi govt, Major Leetul Gogoi
Sharad Yadav wants the people to believe that he and his comrade in arms actually have a solution for the Kashmir problem but he wants to keep the BJP out of it
Janata Dal (United) leader Sharad Yadav prefers to remain silent on a series of corruption cases that are surfacing against his ally in Bihar, RJD chief Lalu Prasad Yadav and his family, jailed gangster Mohammad Shahbuddin's telephonic conversations with Lalu Prasad Yadav, or the National herald case where Sonia Gandhi and Rahul Gandhi are accused of appropriating property worth over Rs 2,000 crore of defunct media house through dubious means. But he never shies away from taking anything relating to Kashmir as an occasion to vent his ire against the Narendra Modi government and the security forces.
Sharad Yadav has now come out to criticise the Indian Army for awarding Major Leetul Gogoi with army chief commendation card who has been in the storm for tying up Farooq Ahmad Dar, an alleged Kashmiri stone pelter atop the bonnet of an army quick reaction team (QRT) jeep as a human shield. According to Gogoi, he did so to save the lives of innocent civilians and security force personnel. By questioning the army chief's decision to award Major Gogai, Yadav is perhaps trying to make himself relevant on the national political scene.
What is important here is that Yadav criticised Major Gogoi and the army chief to ANI when asked for a sound bite on the cool comforts of his sprawling Lutyens' Delhi bungalow, allotted to him as a long-standing MP and former minister.
"Even before the probe in the case is complete, such an act by the government will further aggravate the Kashmir situation," Sharad Yadav told ANI.
"Situation in Kashmir is critical. Any step should have been taken after the findings of the probe: Sharad Yadav on Major Gogoi rewarded by Army," ANI had tweeted.
For some time the JD(U) leader has been trying to bring together the varied political forces opposed to the Modi government at the Centre to hold a convention on Kashmir in New Delhi. Yadav has the support of Sonia Gandhi, Manmohan Singh, Yashwant Sinha and leaders from the Left Front. Sharad Yadav has also been trying to impress whosoever concerned that he is an expert on Kashmir affairs. He wants the people to believe that he and his comrade in arms actually have a solution for the Kashmir problem but he wants to keep the ruling party, BJP, out of it.
Unfortunately for Yadav, Congress has been singing a different tune. It didn't echo the JD(U) leader's sentiments. As far as Congress is concerned, its most powerful regional satrap, Punjab Chief Minister Captain Amarinder Singh, had come out very strongly in support of Major Gogoi and advocated a strong-arm tactic by the Indian Army in the Valley. The Congress was initially non-committal on the issue and there were some voices in the party which questioned the use of the human shield by the army officer. But Amarinder Singh's arguments were so clear and vociferous that Congress couldn't contradict. However, on a television chat show on Monday, Singh clarified that whatever he had written on the subject and spoken in his interviews were his personal views and he was not sure of the Congress party's views.
In an article published in The Indian Express, Singh advocated the distinguished service medal for Major Gogoi: "Tough situations warrant tough reactions, and dangerous situations often, if not always, merit daring actions. When Major Nitin Gogoi decided (and, mind you, it could not have been anything other than a split-second decision) to use a civilian as a 'human shield' to protect his men from a stone-pelting mob, he was simply reacting to a tough situation in a dangerous environment."
"That our jawans are exposed to these kinds of dangers every day, not only at the precarious borders but also within the so-called protected confines of the country, is something we all know. Unfortunately, however, most of us fail to appreciate the gravity of such a situation, or deliberately choose to ignore the perils associated with it, for the army personnel, of course, but, and perhaps even more importantly, for the nation at large. And when someone does try to understand the complexities of such a situation and chooses to follow a path less-treaded, he or she is accused of being insensitive to the concerns of the ordinary people of the land, and in gross violation of their human rights. Or, condemned for taking a stand contrary to that of the majority."
Amarinder Singh's words are an indictment to the likes of Sharad Yadav and D Raja. The problem for these politicians and their backers in English-speaking intelligentsia is that they don't care for the morale of the armed forces, national security, or, for the national mood. They also don't care for nationalist sentiments or a commendable out-of-the-box thinking by a young army officer which saved several lives without firing a bullet under extremely challenging situations. The only thing they care for is that they should be seen opposing anything related to the Modi government. While questioning genuine actions of the security forces may give them a self-assumed halo of being progressive and liberal, they fail to realise that their social constituency has shrunk.
The same logic makes them believe that criticising Arundhati Roy for her condemnable statements on Kashmir is regressive while criticising Paresh Raval's tweet on Arundhati Roy is progressive.
Lieutenant General (retired) Prakash Katoch said, "Surprisingly, many who objected to how Dar (human shield) was treated have absolutely nothing to say about the security personnel getting mobbed, kicked and slapped by droves of terrorist-supporters-cum-stone-pelters. They also have little to say about the death sentence (awarded) to Kulbhushan Jadhav by a Pakistani military court."
In an article in Firstpost on the same issue, Katoch writes: "What we fail to acknowledge is that the turmoil in the Valley is no ordinary Pakistan-assisted insurgency. It has transformed into a vicious hybrid war backed by the unholy anti-India nexus of China and Pakistan."
The Indian Army has done heavy duty shelling in Pakistani territory along the LoC in Kashmir destroying outposts where terrorists were suspected to be housed. The army issued an official statement in this regard. Former army chief General Bikram Singh told CNN-News18 that such actions did take place in the past. The Indian army does this kind of action as and when needed but what has changed now is that the military action has the backing of the government.
Find latest and upcoming tech gadgets online on Tech2 Gadgets. Get technology news, gadgets reviews & ratings. Popular gadgets including laptop, tablet and mobile specifications, features, prices, comparison.
India
The politics of procession is an oft-repeated diatribe that becomes a convenient excuse to tarnish a certain community. However, what often gets buried under the reams of such atrocious literature is the fact that communalism does not express itself via politics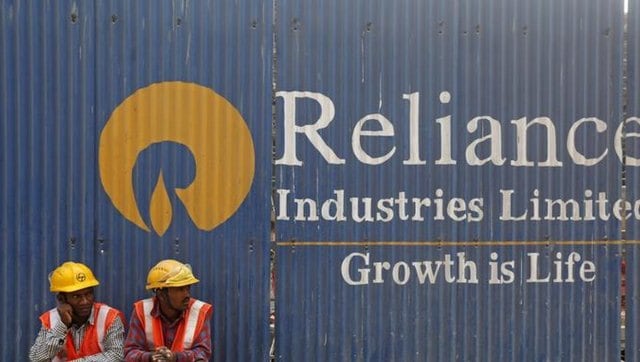 Business
It is the ingenuity and the resourcefulness of Indian entrepreneurs as well as family businesses that hauled us out of that era of scarcity and want.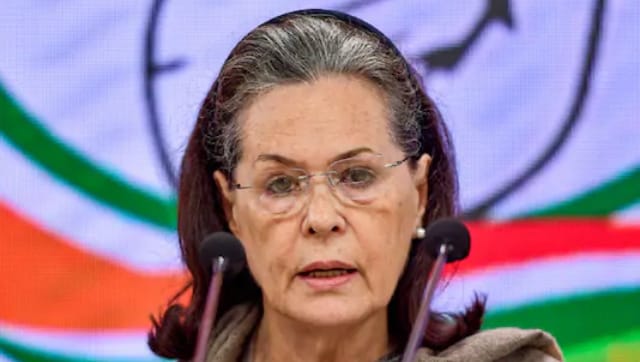 India
Congress leader Randeep Surjewala also demanded that the Centre rolls back the fuel price hike and help the "common people" by reducing the taxes on fuel