Instead of giving them proper guidance, the govt is misleading the youth: Uddhav hits out at BJP
n a veiled attack on the Narendra Modi government, Shiv Sena chief Uddhav Thackeray said on Sunday that instead of guiding the youth in the right direction, it has 'given birth' to Rohith Vemula, Hardik Patel and Kanhaiya Kumar
Nashik: In a veiled attack on the Narendra Modi government, Shiv Sena chief Uddhav Thackeray said on Sunday that instead of guiding the youth in the right direction, it has "given birth" to Rohith Vemula, Hardik Patel and Kanhaiya Kumar, the youth figures who have been in news in the last few months.
India has a big population of youths. Instead of giving them proper guidance and directions, the government is "misleading" them, he said and cited the examples of Rohit Vemula (Dalit scholar who committed suicide in Hyderabad University), Hardik Patel (Gujarat Patel quota stir leader who is in jail) and JNU student leader Kanhaiya Kumar (who has been charged with sedition).
He, however, did not name BJP or the Modi government.
The Modi government has come under attack over the way it has handled the issues related to these three youths.
When Patel became popular, he was charged with sedition, and now Kumar is fighting against the government, Uddhav said, and asked, "Who gave birth to these youths?"
Youths of the country required proper guidance and direction and it is not wrong to give advice to our friend (BJP) with whom we have an alliance, he told reporters here.
"We will oppose any bifurcation of Maharashtra," the Sena leader said in the backdrop of ongoing debate on separate Vidarbha.
India
Hinduism has long been under the assault by western academia since the dawn of the colonial era of European supremacism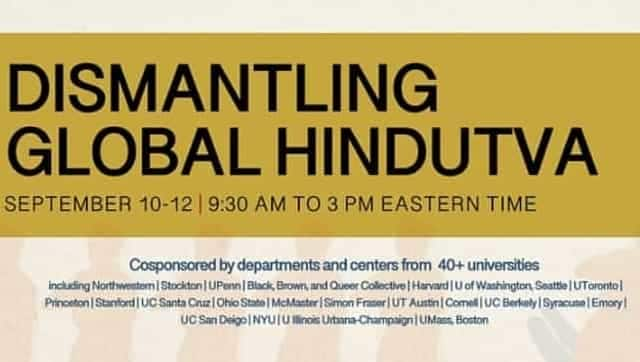 India
The ground was being laid for a while, as Hindus in the US have campaigned against representation of their faith in school textbooks in California a little more than a decade ago, and against various scurrilous academic references
India
States are being asked to maintain a buffer stock for drugs used in management of COVID-19, mucormycosis, MIS-C at the district level