I-T raids will not deter Lalu Yadav: RJD chief has bounced back from worse crises in past
Lalu has come back victorious after many such crises in the past, which prove that he is a survivor, and his supporters see him as one championing the cause of the poor and the downtrodden
The Income Tax department conducted raids on the premises of people considered close to former Bihar chief minister Lalu Prasad Yadav. The Bihar BJP unit had been alleging for some time now that Lalu and Co. have been involved in land scams to the tune of Rs 1,000 crore in the state. The raids follow the release of audio tapes where the RJD strongman can be heard talking to jailed underworld don-turned-politician about the law-and-order situation in the state.
Lalu has clearly been shaken up by these developments. He has already come out alleging vendetta politics against the BJP, and has even announced a grand anti-BJP rally on 27 August. Lalu is a fighter, and will hit back as hard as it gets.
Lalu clearly considers himself to be a torch-bearer against the so-called "communal politics" of the BJP. He came into the limelight in 1990 when he stalled LK Advani's 'rath yatra'. Though BJP ruled Uttar Pradesh for most of the 1990s, Lalu never allowed the party to enter neighbouring Bihar till 2005. Nitish Kumar and Arvind Kejriwal are the new-age anti-BJP crusaders, but Lalu is an old hand.
"Jab tak rahega samosein mein aloo, tab tak rahega Bihar mein Lalu," is a famous couplet which underpins his significance in Bihar's politics.
RJD's voteshare has been in the range of 18-20 percent in last four elections, even after losing power in Bihar in 2005 to the JDU-BJP combine. In a state with three major parties — JDU, RJD and BJP — and a clutch of smaller parties with pockets of influence, to get 20 percent voteshare is no mean feat.
Muslims and Yadavs, who form 30 percent of Bihar's population, are Lalu's most vocal supporters. RJD has historically got over 60 percent of their votes, translating into 18 percent of its voteshare.
Yadavs owe their empowerment and development to Lalu. Even other leaders like Sharad Yadav, Pappu Yadav and Ram Kirpal Yadav have emerged from the community, but nobody enjoys a stature like the RJD strongman.
In the 2014 Lok Sabha polls, when BJP swept many states, even bagging 90-100 percent seats in some, the wily Lalu, along with the Congress, held fort in Bihar. BJP won less than 80 percent seats in the Hindi heartland. The RJD-Congress alliance won 30 percent votes even at the peak of the Narendra Modi wave. In fact, had the RJD-Congress-JDU 'mahagathbandhan' taken shape in Bihar during the 2014 Lok Sabha polls, they could have clinched 28 out of 40 parliamentary seats, while BJP would have managed only 12, down from the 31 it won.
But the I-T raids have spurred Lalu Yadav. He already shares a good rapport with opposition leaders. He will now work vigorously to unite parties against Modi. The slow pace of investigation in our country means he can claim victimisation as well.
Lalu has come back victorious after many such crises in the past. In 1994, Nitish Kumar and George Fernandes formed an alliance with BJP. But in 1995, Lalu came back with a bang in Bihar. In 1997, he broke away from the parent Janata Dal party and formed his own party and made his wife Rabri Devi the chief minister of Bihar after he was jailed in the fodder scam. In 2015, his party made a strong comeback (highest number of MLAs in Bihar) after he was convicted in the fodder scam two years earlier, and was forced to resign as MP.
All these prove Lalu is a survivor. He has the pulse of the people in Bihar's hinterland. His supporters see him as one championing the cause of the poor and the downtrodden.
Instead of broadening its alliance, BJP is alienating regional parties. It's using the old trick from the 2014 Lok Sabha, where it tried to engage opposition leaders in various scams in public courts. Now BJP is in power and can't use same method again. But it needs to try Lalu in court and prove charges against him.
But it needs to keep in mind that Modi became stronger after Congress unleashed cases against him. This might also work to Lalu's advantage in Bihar, consolidating his hold over his anchor vote segments.
To sum up, the enigmatic, rustic, popular, powerful, jovial, happy-go-lucky politician in Lalu Prasad Yadav is not finished yet. And a Mahagathbandhan involving him would pose serious challenge to BJP in Bihar in 2019, because of its arithmetic advantage and appeal across caste groups.
BJP is trying every trick in the book to destabilise this alliance — woo Nitish, threaten Lalu — but it won't work. In a triangular contest, 20 percent voteshare is a lot. In a bipolar contest, whoever Lalu supports would win, like in 2015. BJP is staring at a loss of 15-20 seats in Bihar in 2019 Lok Sabha elections in my opinion. I-T raids won't deter Lalu!
Politics
On Tuesday, after a compromise truce struck between Tikait and the government a day earlier threatened to collapse as families of the four dead farmers refused to cremate the bodies, it was Tikait who took the mantle of visiting each family to convince them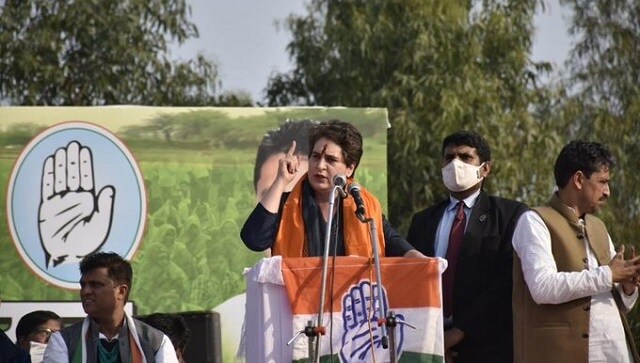 India
As many as seven civilians have been killed by militants in Kashmir Valley in the last five days.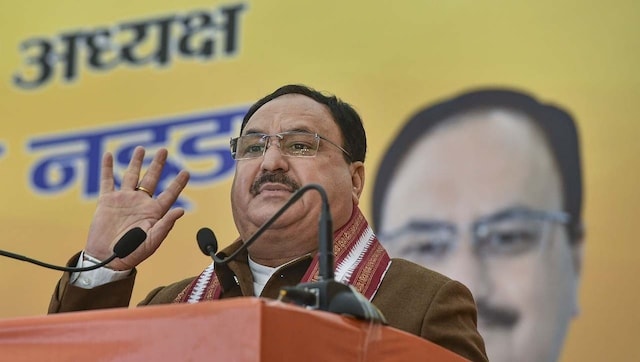 India
The BJP president also said that the government has held several rounds of talks with farmer leaders and have kept all doors open for further dialogue