'He perfectly fits BJP's regressive culture': Naresh Agarwal's jibe at Jaya Bachchan draws widespread censure
Rajya Sabha MP Naresh Agarwal quit the Samajwadi Party and joined the BJP, which was left embarrassed after he remarked that the SP had equated him with the film actor 'who used to dance in films'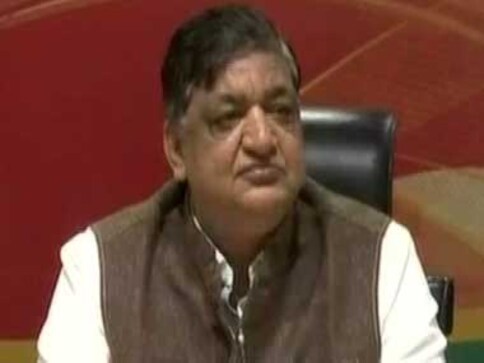 Rajya Sabha MP Naresh Agarwal, who lost out in the race for re-nomination to the upper house to Jaya Bachchan, quit the Samajwadi Party and joined the BJP on Monday. The saffron party was left embarrassed after he remarked that the SP had equated him with "someone who worked in films".
"My ticket was denied and it was given to a someone who works in films. That is even more painful," Agarwal has said at the press conference at the BJP headquarters in New Delhi. The presser was held to announce that Agarwal was joining the saffron party.
Films mein kaam karne wali se meri hesiyat kardi gayi, unke naam par humara ticket kataa gaya, maine isko bhi bahut utchit nahi samjha. Meri koi shart par nahi aya, koi Rajya Sabka ki ticket ki maang nahi hai: Naresh Agrawal, on joining BJP pic.twitter.com/620MijUUsK

— ANI (@ANI) March 12, 2018
Agarwal, who has courted controversies in the past too over his statements, made these remarks in the presence BJP leaders, including Union minister Piyush Goyal.  Agarwal expressed his affection for SP patriarch Mulayam Singh Yadav and his cousin Ram Gopal Yadav but said the party's strength in Uttar Pradesh has depleted. According to PTI, BJP spokesperson Sambit Patra immediately distanced his party from Agarwal's remarks, saying his party respects people from all fields and welcomed them in politics. External affairs minister Sushma Swaraj also took to Twitter to criticise the former SP leader's comments. 
Shri Naresh Agarwal has joined Bhartiya Janata Party. He is welcome. However, his comments regarding Jaya Bachhan ji are improper and unacceptable. — Sushma Swaraj (@SushmaSwaraj) March 12, 2018
Swaraj Abhiyan leader Prashant Bhushan did not comment directly on Agarwal's comments on Jaya Bachchan, but he did point out how the leader was now "dry cleaned in BJP laundry" now that he has joined the party.
Naresh Agarwal becomes the latest in the pantheon of opp leaders who was abused by BJP people till recently as corrupt, Pak agent, needed to be jailed; & who in turn had roundly abused the BJP, to join the BJP after being denied SP RS seat. He is now dry cleaned in BJP Laundry! pic.twitter.com/dIZALTT1iU

— Prashant Bhushan (@pbhushan1) March 12, 2018
Congress national spokesperson Priyanka Chaturvedi slammed Agarwal on Twitter, saying, 
Naresh bhai perfectly fits into BJP's anti woman, regressive culture. Piyush Goyal must be proud of the new inductee. https://t.co/ecFCS5wekc — Priyanka Chaturvedi (@priyankac19) March 12, 2018
She also shared another controversial clip related to Agarwal.
Must hear BJP latest entrant and leader Naresh Agarwal on Ram and Vishnu. Hypocrisy unlimited. pic.twitter.com/2J4jUiiqUw

— Priyanka Chaturvedi (@priyankac19) March 12, 2018
Another leader to speak about Agarwal was Shehzad Poonawalla, who said that people always tend to change parties and make such comments, but it is the system that needs to change. 
Live for 5-7mins on #NareshAgarwal - do tune in to engage.. https://t.co/qjcLB9c8dm — Shehzad Jai Hind (@Shehzad_Ind) March 12, 2018
RSS leader Desh Ratan Nigam said to News18 that the kind of language used by Naresh Agarwal was unacceptable, and he "owes an apology" to Bachchan. SP leader Juhie Singh even went so far as to say that an enquiry must be conducted by NIA and RAW on Naresh Agarwal for his past and present comments.
An enquiry must be conducted by NIA and RAW on Naresh Agarwal: @juhiesingh to @sanket on #TheBigDebate #MisogynistNaresh pic.twitter.com/Xa1uJHnziE

— News18 (@CNNnews18) March 12, 2018
Agrawal has often changed parties in the last over 30 years of his political career. Describing his joining the BJP as a "homecoming", he said he would unconditionally do whatever the party wanted him to.
With inputs from agencies
Entertainment
"Thank you all for your greetings on our anniversary," wrote #AmitabhBachchan in an Instagram post.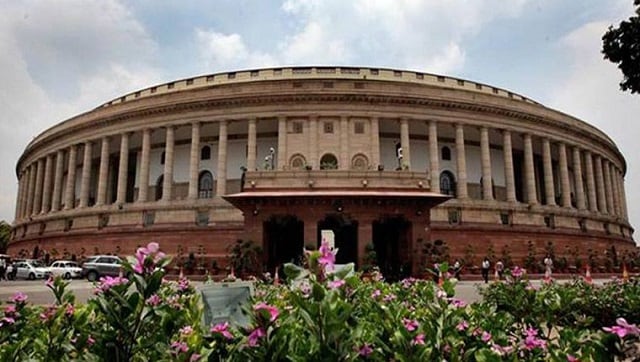 India
A temporarily billet in junior government staff cubbyholes that they never entered as serving officers may have a salutary effect on their perspective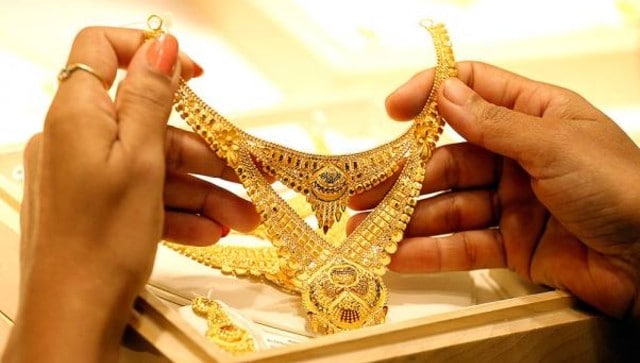 India
The hallmarking will protect the public against lower caratage and ensure consumers get the purity as marked on the gold ornaments