Congress clinches win in Gurdaspur bypolls: Strong anti-SAD sentiments helped party; premature to write off BJP though
Congress won the Gurdaspur Lok Sabha seat on Sunday, but only after the demise of Vinod Khanna who had defeated the then sitting MP and Punjab state Congress president Pratap Singh Bajwa in 2014
Bollywood's macho man and noted actor with a high glam quotient, Vinod Khanna passed away on 27 April this year, but his loss was truly felt by BJP on Sunday.
Punjab Congress president and three-time MLA Sunil Jakhar, also a close confidant of Punjab chief minister Captain Amarinder Singh has won the Gurdaspur bypoll by 1.93 lakh votes. Polling for the election was necessitated by the demise of BJP leader and sitting MP, Khanna, who had represented Gurdaspur constituency in Lok Sabha earlier between 1998-2009 and 2014–2017.
Singh, who had endorsed Jakhar's nomination for the party ticket, tweeted:
The #Gurdaspur by-election marks another major step in the revival of @INCIndia, it's clear that party is on upswing ahead of 2019 LS polls

— Capt.Amarinder Singh (@capt_amarinder) October 15, 2017
Undoubtedly, it's a big win for Congress, but it would be too early to write-off the prospects of BJP in the 2019 General Election to Lok Sabha as Opposition sees it. Especially since the party led by Prime Minister Narendra Modi had registered a landslide victory in 2014 Lok Sabha elections by winning 282 seats for BJP.
Riding high on Sunday's victory, the opponents have to hold their horses till 2019 before jumping to any conclusion.
Let's not forget, Congress won the Gurdaspur seat only after the demise of Khanna who had defeated the then sitting MP and Punjab state Congress president Pratap Singh Bajwa in 2014.
According to the locals of Gurdaspur, the actor-turned-politician like his tall and robust personality had acted like a wall in protecting his constituency from the opponents. It was he who had cracked the Lok Sabha constituency Gurdaspur comprising nine Assembly segments — Pathankot, Dina Nagar, Qadian, Batala, Fatehgarh Churian, Dera Baba Nanak, Gurdaspur, Sujanpur and Bhoa — and once a Congress bastion, for BJP.
Despite strong anti-Shiromani Akali Dal (SAD) and anti-Badal sentiments, Khanna had won the Gurdaspur seat. It was then anticipated that barring BJP, either Congress or Aam Aadmi Party (AAP) would win. AAP had fielded its former state president Sucha Singh Chhotepur, who had strong chances to win, but all poll predictions failed in front of Khanna's glam factor and public image.
This correspondent had the opportunity to cover the 2014 Lok Sabha polls in Punjab and in one of Khanna's rallies in Gurdaspur, the moment the veteran actor appeared to address the public, voters requested him to narrate the lines from his 1971 superhit film Mera Gaon, Mera Desh — "Jabbar Singh ne do baatein seekhi hain. Ek, mauke ka fayeda uthaana. Do, dushmano ko naash karna (Jabbar Singh has learnt two things in life. One, to take advantage of the situation. Two, to destroy enemies).
And Khanna proved it during the polls by emerging a winner. It was his charismatic personality and the works he carried out in his constituency that went in favour of BJP. He was instrumental in building a dozen major and minor bridges on rivers Beas, Ravi and Ujh that connect Gurdaspur with the rest of Punjab and conducted medical camps to provide free heart surgeries for poor patients.
The loss of BJP in this bypoll has been more due to its ally SAD. During the previous Prakash Singh Badal regime, the drug menace grew exponentially in Gurdaspur, taking the form of a major social issue. The menace played an important role in turning the tide in favour of Congress, which saw Singh leading the party to power in the last Assembly polls.
Strong anti-Badal sentiments, public anger against SAD especially in Gurdaspur due to the drug menace and absence of Khannas's charisma have added to BJP's loss in the bypoll.
"In Gurdaspur, we couldn't think of anyone other than Khanna. In the 2014 General Election to Lok Sabha, besides his charisma, people voted him in large number as Modi was leading the election. We wanted both BJP under Modi and Khanna to win, and it happened. His absence has left a huge vacuum and it made it easier for Congress to win Gurdaspur seat. Moreover, now it's Congress government in Punjab and people have lots of expectations from Singh," Tejinder Singh Khalsa, a trader from Gurdaspur told Firstpost.
People of Gurdaspur think that BJP needs a heavy-weight candidate, who can fill up Khanna's vacuum in future. Even today, the voters of this constituency have strong memories of how the veteran Bollywood actor had got his public projects sanctioned from the then prime minister Atal Bihari Vajpayee and implemented them successfully.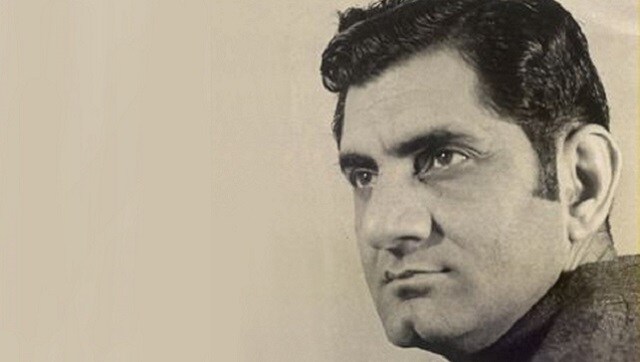 Entertainment
In the new book Nagme, Kisse, Baatein, Yaadein, Rakesh Anand Bakshi looks back at his father, legendary songwriter Anand Bakshi's illustrious career that spanned over five decades.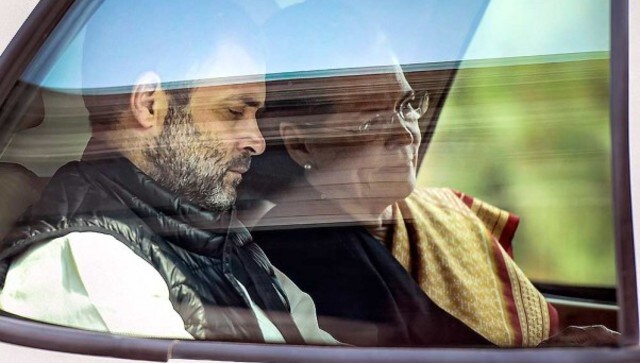 India
Swamy has moved the high court against a trial court order of 11 February declining, for now, his plea to lead his evidence to prosecute the Gandhis and the other accused in the case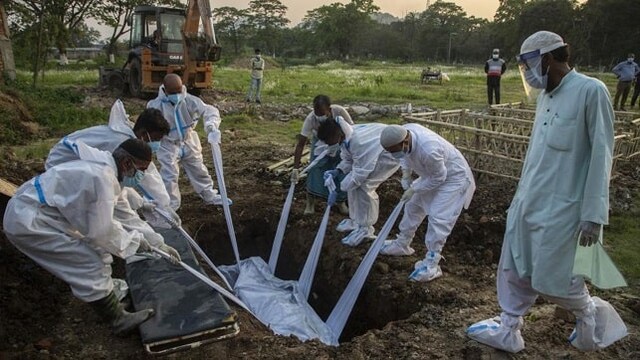 Politics
The lack of infrastructure and space to cremate or bury the dead and the sight of numerous bodies floating down the Ganges in Bihar and Uttar Pradesh are bringing home to us new horrors.