Gujarat polls: Rahul Gandhi 's temple visits not 'soft Hindutva', only a continuation of old family practice
Rahul Gandhi's temple visits would not yield any electoral dividends in Gujarat elections, this is basically to send the message that the Congress vice-president understands the local dynamics
Ahmedabad: Fighting an unequal war on a rival's best-kept ground needs quite an effort and it often doesn't work if that doesn't come with conviction, though it may appear to be genuine. This exactly is the case with Congress scion Rahul Gandhi who on Saturday morning visited the famed Akshardham Temple Complex and signed out the day in the evening with prayers at the popular Ambaji Temple in north Gujarat.
Soft Hindutva is the clichéd charge that gets immediately hurled on any Congress leader who begins his tour to Narendra Modi's Gujarat by visiting popular temples. If this is what Gandhi is trying to do, though he does not mention any of it in his interactions with the local populace, it does not work out. Simply because seekers of Hindutva will prefer the real thing, Modi, and nothing less.
"But there is nothing new in Rahul visiting temples. His grandmother Indira Gandhi did, and she did it with finesse, wearing malas and properly touching all feet. His parents — Rajeev and Sonia Gandhi — did this and so he is doing it," points out Professor Ghanshyam Shah, a political scientist.
"Sonia also starts her campaign from north Gujarat with a visit to Ambaji," chips in another political scientist Achyut Yagnik, adding, "He is actually trying to emulate the generations' practice to visit local deities."
Analysts say this is not soft Hindutva but an effort to get friendly with the local masses, since Rahul is trying to fashion himself as a common man of sorts, eating out at highway dhabas, staying in government guest houses and flying Air India and private airlines' scheduled passenger flights with his laptop bag hanging by his shoulders.
It is also new for the Congress rank and file in Gujarat, in particular, and in the country, in general, that the Gandhi scion — or anyone from the Family — stays for three days at a stretch in a particular region and visits key local deities to identify with the demographics on the ground.
He started it all from the legendary Dwarkadheesh temple in the historical town of Dwarka and concluded it with the popular hilltop Chamunda Mata Temple in Chotila, where Rahul climbed nearly 900 steep steps in 47 minutes when locals waiting on the foothill debated if he would be able to make it. This was in Saurashtra during the first leg of his three-day forays into all regions of Gujarat, while Rahul launched his fourth visit on Saturday.
Next, he went to the Khodaldham Temple in Kagvad near Rajkot to have a look at the local deity of the agitating Patidars, under the firebrand young leader Hardik Patel.
In the same way as his stoppages on local dhabas for tea and snacks, and road corner meetings and interactions, Rahul's visits to the temples are being weaved in in his itinerary. Both Shah and Yagnik agree that none of these temple visits would yield any electoral dividends, but this is basically to send the message that the Congress vice-president understands the local dynamics.
"This really does not help. But works in the negative in the longer run. The face and the body language say that there is little conviction behind these moves. Why is it important to show that you care for these values?" asks Shah.
Yagnik says, "The Ambaji Temple was a favourite of Indira. She always started from there. And then later, Rajiv did it and so did Sonia. Rahul is now following it. No big deal."
"I often jokingly say that Rahul is technically a Gujarati, his maternal grandfather was a Gujarati," grins Yagnik.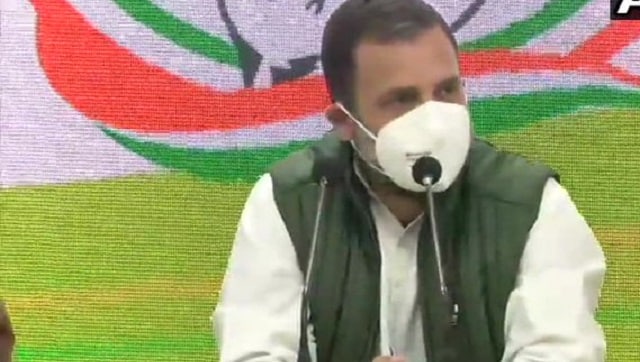 India
Delhi Police booked 25 people for putting up posters criticising the Centre over its COVID-19 management. Other Congress leaders changed their profile pictures on Twitter with the image of the poster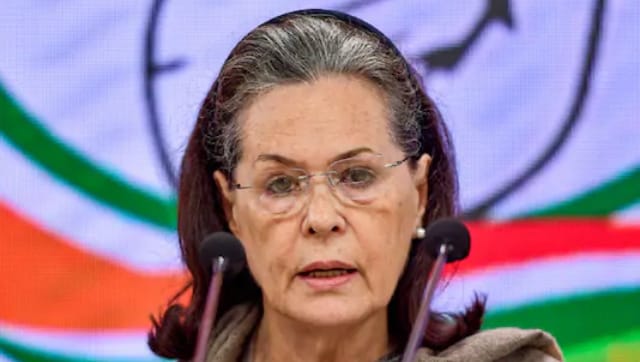 Politics
Gandhi said that she intends to set up a small group to look at every aspect that caused the setbacks for the Congress party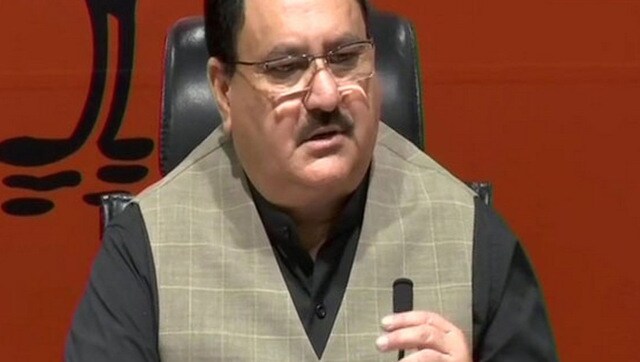 Politics
The BJP chief's letter came a day after the Congress Working Committee hit out at Prime Minister Narendra Modi over his handling of the coronavirus crisis