For politicians, shaming rapists should start at home
It's clear that even after this gang rape our politicians have not gotten the basic lesson. Rape is rape. And no means no. There's no dress code for rape. There is no curfew hour. No character certificate is needed.
The day the young gang rape victim died in Singapore, Mamata Banerjee, the chief minister of West Bengal mourned her "chhoto bon" – her little sister. "It has crossed all limits," she said. "A special session of the Parliament can be called."
Of course this is the same Mamata Banerjee who famously dismissed rape cases on her watch as "concocted events".
That same evening I chanced upon a protest march in Kolkata led by the state Congress. It was a silent march but while the marchers were walking quietly, candles in their hands, a party man in the three-wheeler at the head of the march was ranting at full volume. He mourned the "terrible event" of Delhi but didn't mention that the Congress was in charge there. Instead he saved much of his fire for Mamata's record on the Park Street rape case repeating what his party MP Deepa Das Munshi had asked earlier that day.
"Why is the main accused in the Park Street rape case absconding?"  It's not just that. Times Now reports Mamata's government just sat on recommendations from the West Bengal Human Rights Commission on rape and women's safety.
Our politicians say they have got the message loud and clear and they will get serious about rape. But all signs are rape will just become another political football.
How could it be otherwise? As a recent report from the Association for Democratic Reform (ADR) and National Election Watch shows all the major political parties are compromised through and through. A rape charge is obviously no hindrance to a political career.
These are all pots calling the kettle black.
Our politicians want to create a public database for rapists and sexual crime offenders. This naming and shaming database should start at home.
Six sitting MLAs have declared rape cases, 3 of them from the Samajwadi Party, 1 from the BSP, 1 from TDP and 1 from the BJP. Thirty six MLAs have declared they have charges of crimes against women. Six are from the Congress, five from the BJP and three from the Samajwadi Party. Political parties gave tickets to 27 candidates who declared they had charges of rape against them but who nevertheless contested state elections in the last 5 years. In the 2009 Lok Sabha elections six candidates were given tickets despite charges of rape against them. And that's just rape.
So what action, beyond hot air, can we expect from these politicians? Politician Ram  Jethmalani might demand a speedy trial for this gang rape victim. Lawyer Ram Jethmalani while defending policemen accused of raping a sixteen-year-old tribal girl once told the Supreme Court that the victim must have "implied consent" because she raised no alarm and her clothes were not ripped while she was being allegedly raped inside a police chowky. The accused cops were acquitted.
These after all are politicians like CPM MLA Anisur Rahman who even after the Delhi rape firestorm saw no problem sneering at Mamata: "We have told the chief minister in the assembly that the government will pay money to compensate rape victims. What is your fee? If you are raped, what will be your fee?"
Or an Abhijit Mukherjee who put his foot in his mouth with his "painted and dented women" blunder.
The fact is 260 candidates in the last five years have gotten tickets even though they have been charged with other crimes such as assault or outraging the modesty of a woman.
Sure, many will claim they were framed and the charges are politically motivated.
But it's clear that even after this gang rape our politicians have not gotten the basic lesson.
Rape is rape. And no means no. There's no dress code for rape. There is no curfew hour. No character certificate is needed.
Our politicians are instead busy putting rapes into different buckets – the good victim versus the bad victim. It's the political version of the disgusting two-finger test for rape. Trinamool MP Kakoli Ghosh Dastidar, allegedly a gynecologist, told the media the infamous Park Street case was not really a rape at all but a "misunderstanding between a woman and her client." The implication was clear – "bad" girls cannot get raped. Neither can widows of CPM workers. That was Mamata's first reaction to another rape on a train soon after the Park Street case. She dismissed it saying that the woman's late husband was a known CPM sympathizer. That was not true but that's entirely besides the point.
As long as politicians find reasons that somehow justify any rape, they cannot get serious about rape as an issue, no matter how many special sessions of parliament they call. Instead they will just demand women not wear skirts to school as the BJP's Banwari Lal Singhal just did. Or say women shouldn't go out that late anyway as Andhra Pradesh Congress president Botsa Satyanarayana did after the gang rape in Delhi.
The Anisur Rahmans and Abhijit Mukherjees of the world do occasionally apologise but only because they hurt feelings not because they admit the views they held were reprehensible and retrograde.  Politicians think they are being sympathetic when they worry that that if the gang rape victim survived she would become "zinda laash" (living corpses). Even well-meaning politicians only want to protect young women like the one who died in the gang rape because they are our "daughters, sisters, wives, mothers" as if it is only that relationship that gives any woman any worth.
The horror of rape then becomes less about what happened to the woman than about the blow to the family honour. "We must wake up and make India safe for daughters," demanded Sushma Swaraj. The tragedy is what happened to that young woman in Delhi, not how much her poor parents had sacrificed for their daughter.
Until politicians start viewing women as simply humans, deserving of rights and safety on their own accord, they will never be able to get serious about tackling crimes against them.
Find latest and upcoming tech gadgets online on Tech2 Gadgets. Get technology news, gadgets reviews & ratings. Popular gadgets including laptop, tablet and mobile specifications, features, prices, comparison.
World
A number of activities, like concerts, workshops, cultural extravaganzas and meetings, are held on this day to give the youth's voices a platform
India
The RK Mission sadhu could be a poster boy of both Hindutva and Bengal's educated middle class.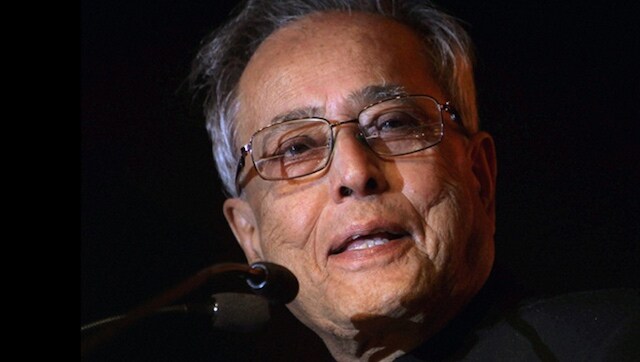 India
Mukherjee, 84, has been on ventilator support after a surgery to remove a clot in his brain. He also tested positive for COVID-19.