Eighth arrest over Jayalalithaa's health rumours: 28-year-old vendor held over Facebook post
Tamil Nadu police has arrested eighth person for spreading rumour about Jayalalithaa's health, this time around a 28-year-old youth who runs a small shop in his village near Tuticorin, for a Facebook post on the ailing chief minister
The Tamil Nadu Police has reportedly arrested eighth person for spreading rumour about Jayalalithaa's health, this time around a 28-year-old youth who runs a small shop in his village near Tuticorin, for a Facebook post on the ailing chief minister.
According to a report published in Indian Express, the youth named, Sagayam, was arrested from his home by a police team on Wednesday morning. "They came and told his mother that they need to question him in connection with an inquiry on his passport. Soon he was taken in the police vehicle. Few minutes later, the team was at home again to return his valuable possessions including a gold ornament and told the relatives that he is being taken to Chennai for further questioning for spreading rumours about Jayalalithaa's health," the report said, quoting a relative of the accused.
The report adds that while "polices sources confirmed that Sagayam did commit a 'crime' by using Facebook to spread wrong information about Jayalalithaa's health. What exactly he shared in social media remains unclear". The arrest was also reported by NDTV.
Man in Tamil Nadu's Tuticorin arrested for @facebook post on Chief Minister Jayalalithaa, alleges his family

— NDTV (@ndtv) October 19, 2016
According to The Week, around "55 cases have been registered by the police in Tamil Nadu against people who have been spreading rumours or even talking about Jayalalithaa's health in public platforms". And while the police has cracked down hard on those spreading rumours, the absence of official updates on Jayalalithaa's health over the last 10 days had given rise to several new rumours around Jayalalithaa's health. The arrests have been covered in several international portals as well, including in The Guardian and BBC.
India police arrest two amid 'violence and rumours' about health of Indian politician Jayalalithaa https://t.co/LyqjyNjxYT

— Guardian World (@guardianworld) October 12, 2016
However, DMK treasurer M K Stalin has reportedly alleged that the ruling party, AIADMK, has been using rumours as an excuse to harass DMK cadres. According to PTI, the police had on 16 October registered case against 20 people, including DMK councillor, Naaneethakrishnan, in Pollachi, for allegedly spreading rumours on the health of Jayalalithaa who is undergoing treatment at Apollo Hospital in Chennai since 22 September.
On 15 October, the police had arrested a 24-year-old man, Antony Jesuraj, from Tuticorin district, for allegedly posting rumours on the social media. According to The Week, on 13 October, the "Coimbatore police picked up two bank employees — a clerk and a jewellery appraiser, R Suresh and L Ramesh, based on a complaint filed by AIADMK functionary called Punitha Devi who overheard their mocking remarks about Jayalalithaa's health".
Now with Sagayam's arrest, the number of persons taken into custody in the state in this regard has gone up to eight.
Find latest and upcoming tech gadgets online on Tech2 Gadgets. Get technology news, gadgets reviews & ratings. Popular gadgets including laptop, tablet and mobile specifications, features, prices, comparison.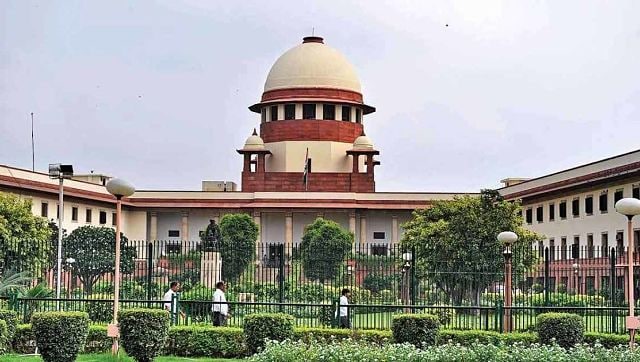 India
The apex court was hearing a habeas corpus petition filed by the Kerala Union of Working Journalists (KUWJ) against the arrest of journalist Siddique Kappan.
Health
With the COVID-19 pandemic changing our lives considerably, mental health has become even more important
Health
Among other things, WHO is launching a digital stress management guide on the Whatsapp chat platform. It includes short, easy-to-follow guided exercises to help reduce stress