Demonetisation: Here's why the Opposition's narrative suffers from a logical fallacy
Although there seems to be a problem of numbers to force amendments on Tuesday into the president's joint address and embarrass the Centre on demonetisation, all efforts are on to at least highlight the pressure points if not press for voting
The Opposition had a field day in the Rajya Sabha on Monday. During the debate on motion of thanks to the president's address to Parliament, leader after leader used the demonetisation bullet to fire at the government. Although there seems to be a problem of numbers to force amendments on Tuesday into the president's joint address and embarrass the Centre on demonetisation, all efforts are on to at least highlight the pressure points if not press for voting.
The focus area will be 'demonetisation', as The Times of India points out in its report. The three parties want to insert a regret into Pranab Mukherjee's address that the speech carried no mention of deaths related to demonetisation, no mention of black money unearthed and no concrete evaluation of the goals that have been achieved till date.
Although a perceptive exercise, amending the president's annual joint address has been the Opposition's calling card and they are doing everything possible to do a fourth encore.
Which brings us to the curious happenstance on demonetisation: Why is there an almost-desperate attempt to refocus the nation's attention on the currency swap and peddle its many supposed ill-effects all over again?
No other topic since the Narendra Modi government initiated the policy on 8 November last year has got so much attention. Except in Parliament where it was supposed to be discussed, India has hardly discussed anything else. The media has shred the currency swap to pieces and the Opposition has been relentless in taking its message to the people that it is the biggest example of Modi's 'hubris' — a 'financial Emergency' and a thoroughly 'anti-people move'.
These stances are nothing new. The question to be asked, therefore, is why did the Opposition which shied away from a debate in the Parliament during the Winter Session on one pretext or another suddenly seem so interested in raking it up on the floor of the House? What has changed?
A report in The Indian Express points out how Opposition leaders could talk of nothing else on Monday. While JD(U) leader Sharad Yadav said "never before has a government decision produced so many dalals (brokers) as notebandi", CPM's Sitaram Yechury claimed "none of the four things the prime minister had cited as the reasons for demonetisation have been achieved." Congress' Ahmed Patel said it was the "biggest ever scam" while his colleague Rajeev Shukla said it "did not have any impact in curbing black money or terror funding".
While his party colleagues were busy castigating demonetisation in Parliament, Congress spokesperson and economist Salman Aneez Soz wrote in his column for The Times of India that not only is Modi's policy already a huge failure, it is indicative of a 'sunk cost' fallacy where BJP is desperate to make it appear a success because "accepting failure was not an option". According to Soz, Modi "was invested in the demonetisation scheme and he would do whatever it took to justify his initiative".
The Opposition's second wind on demonetisation is probably the result of media reports that indicate that currency swap is "losing popularity among the masses". Reports emerging from the ground ahead of the crucial Uttar Pradesh Assembly polls seems to suggest that even BJP's traditional voter base of Jats, Brahmins, Banias and other upper caste Hindus are disillusioned with the party and angry with what they call Modi's 'notebandi'.
If that is indeed the case, the logical fallacy that arises from the Opposition's narrative on demonetisation is this: If the currency swap has been such a disaster and has crippled BJP's chances in the Assembly polls, why are the rival leaders sweating bullets to drive home the 'ill-effects'? They should instead sit back and relax as BJP's chances implode and the party goes up in flames in Uttar Pradesh.
There are two ways of looking at this curious turn of events. One, the Opposition is confident about ground reports on angry voters and feels that it needs to further ramp up the heat on demonetisation to extract all electoral benefits. Or two, they are still unsure about the real cost-benefit analyses of demonetisation, the scale and scope of which remains unparalleled in the world.
The 2017 Economic Survey indicates that the effect of demonetisation, while transitorily painful, will lead to a more robust growth. According to it, the currency swap will temporarily squeeze the 2016-17 growth to 6.5 to 6.75 percent in line with the IMF projection but in 2017-18, once remonetisation is complete, the growth will return from 6.75 percent to 7.5 percent. This will happen, says the survey, because "contractionary effects on the informal sector that accounts for 45 percent of GDP and 80 percent of employment would dissipate by the year-end when the currency in circulation should once again be back to normal."
Economist Surjit Bhalla, sifting through data, concurs with Economic Survey projections. In his column for The Indian Express, he writes that the "rabi acreage, advertised by many anti-DeMo experts as doomed, has expanded by at least 5.9 percent (all data as of January 13, Economic Survey, page 156); wheat acreage is up by 7.1 percent. This implies that a minimum level of agricultural growth for 2016-17 will likely be close to 5.5 percent, and the likely level six percent to seven percent. Assuming an agricultural growth of 6.5 percent (versus the 4.1 percent estimated by the CSO), yields a GDP growth level of 7.1 percent. This is well above that of the (deliberately-conservative) Ministry of Finance".
Leaving aside economic jargon, let's concentrate on politics. Simply put, it would be foolish at this stage to paint notebandi as a death-knell for BJP. Had that been the case, the first major opinion poll since demonetisation done by India Today wouldn't have indicated that BJP would win 360 seats if Lok Sabha polls were held just now. Other findings suggest that 45 percent believe that demonetisation will help curb black money while another 35 percent feel it will help the economy — which indicates positive support from 80 percent respondents. Modi's popularity ratings, too, remain at a high of 65 percent.
It is always prudent to take polls with a pinch of salt. At best, they are indicators of a mood. While the BJP has swept nearly all municipal and by-elections so far, the real test will obviously be the Assembly polls. Bankers and research institutes like Nomura suggest a sharp V-shaped recovery after initial contraction. The last word on demonetisation and its many after-effects haven't been heard yet. Perhaps that explains the Opposition's renewed effort at tweaking the narrative.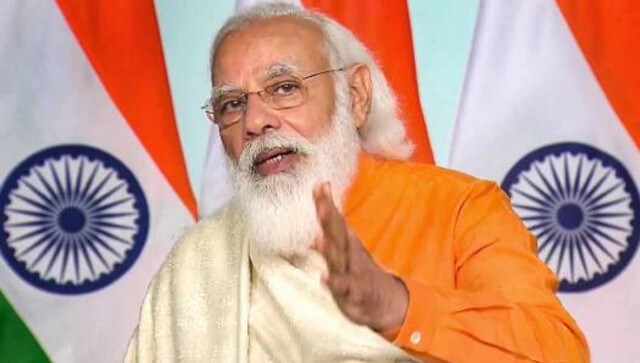 India
Huge celebrations have been planned for the occasion, with over 71,000 diyas to be lit at Varanasi's Bharat Mata temple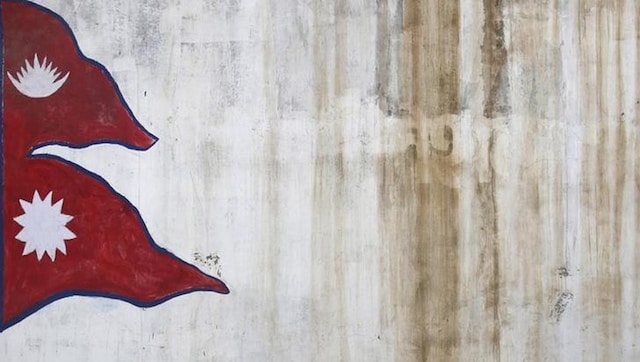 World
Budget Holiday means the Government of Nepal is unable to spend from the State treasury. This is probably the first time in Nepal that government expenditures are likely to be suspended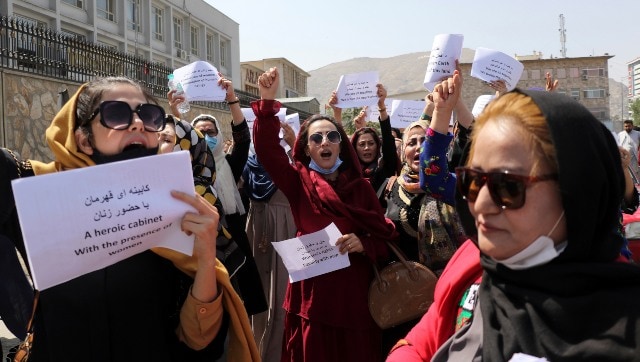 World
Recent controversial comments by Taliban leaders, like that of Hashimi, have exposed the Taliban's true nature as it ignores women, who make up half of the population of the war-torn country