Defeat in Raje's bastion of Jhalawar, Dholpur dampens BJP win in Rajasthan civic polls
Ruling BJP suffered a setback in CM Raje's pocket-borough of Dholpur and Jhalawar where it was defeated in the Rajasthan civic polls.
Jaipur: Ruling BJP on Thursday suffered a setback in Chief Minister Vasundhara Raje's pocket-borough of Dholpur and Jhalawar where it was defeated in the civic polls, though the party emerged ahead in around 60 municipal bodies out of 129 in Rajasthan.
Congress, which was routed in the Lok Sabha elections last year, has made significant gains attaining or nearing majority in around 40 bodies and was neck-and-neck with BJP in 17 bodies. In seven civic bodies, Independents were holding sway.
While BJP won 1,416 wards of the 3,300 whose results were declared so far, Congress bagged 1,146 wards.
Congress won majority in two civic bodies in Jhalawar district represented by Chief Minister Raje in Assembly and her son Dushyant Singh in Lok Sabha, while BJP won three.
In Dholpur, Congress secured majority in all three civic bodies of Badi, Dholpur and Rajakhera. Raje belongs to the erstwhile royal family of Dholpur.
BJP also lost majority in Baran district's two civic bodies which falls in Parliamentary constituency of Dushyant Singh.
Calling the results as a "vote of no confidence" against BJP Government in Rajasthan, Congress state unit president Sachin Pilot said the vote difference between BJP and Congress has reduced to 1 percent from 26 percent in the Lok Sabha elections in 2014.
"Congress won in the home turf of chief minister who is facing corruption charges. Voters have understood and are looking at Congress with hope," Pilot said at a press conference in Jaipur.
Results for 3,300 wards of total 3,351 have been announced so far, a spokesman of State Election Commission (RSEC) said in Jaipur.
Independent candidates won 697 wards whereas NCP, BSP, CPI and CPI(M) got 19, 16, 5 and one seats respectively.
Out of 45 ward seats in Baran municipal board, Congress won in 23, BJP in 21, and Independent one. Similarly in Anta having civic body strength of 25 ward members, Congress won 14 wards, BJP 8 and thre independents.
In Jhalawar, BJP will form boards in Eklera, Bhawani Mandi, and Pidawa with comfortable majority, while Congress will form boards in Jhalwar and Jhalarapatan.
Congress was ahead in all municipal bodies in Dausa, Karauli and Sikar.
State BJP President Ashok Parnami voiced confidence the party would form municipal boards in 80 places including Ajmer Municipal Corporation where it won 31 out of 60 wards.
The 17 August election for 129 civic bodies in the state had witnessed a record polling of 76.19 percent.
In 2010, BJP, which was then in opposition, had won the elections in 57 civic bodies while the Congress had managed to get 49.
Of the 3,096 wards, the BJP had won 1,261 while the Congress got 1,157. Independent candidates had won 637 posts.
PTI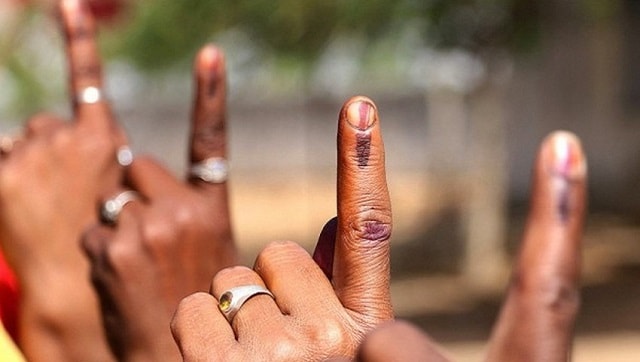 Politics
As per the voter list of 2019, there are 2,65,383 electorates and 311 polling stations in this constituency. Voter turnout was 84.81 percent in the 2016 Assembly election.
India
Kishor, however, mocked the BJP saying the saffron party is taking his chat more seriously than the words of its leaders and also dared the party to release the full record of the chat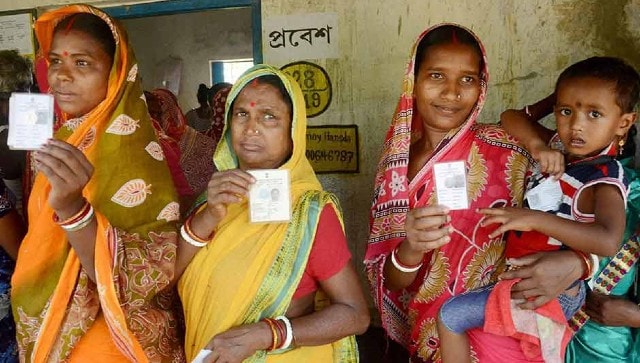 Politics
The 44 seats due for polls lie across Cooch Behar and Alipurduar districts in north Bengal and in parts of South 24 Parganas, Howrah and Hoogly in the southern part of the state.