Darjeeling unrest: Can't intimidate me with threats, Mamata Banerjee tells Gorkha Janmukti Morcha
'I don't bow down to threats. If I am threatened, I know how to get the work done,' Mamata Banerjee said.
West Bengal chief minister Mamata Banerjee on Monday asserted that she will not be intimidated with Gorkha Janmukti Morcha's (GJM) "threats" and claimed that it will run away after spurring episodes of violence.
"I don't bow down to threats. If I am threatened, I know how to get the work done. Didn't you see how they (the GJM) had tried to intimidate me in Darjeeling? They had said they will not let me access the hills... but I went there, held meetings and safeguarded peace,"
"They threw bombs for two days and then you will see that they ran away. People will remain there. The hill people are very good. Goondas (hooligans) can never be country's asset," Banerjee said, while addressing a public meeting.
The GJM called for a shutdown in the Northern West Bengal hills, beginning Monday, demanding a separate Gorkhaland.
Banerjee, also the Trinamool Congress supremo, flayed a section of real estate developers for duping innocent villagers in Bhangar into selling off their land at a low price.
Bhangar, known for its history of political violence, was on the boil earlier this year over "forced" acquisition of 16 acres of farmland – spread over the villages of Khamarait, Machhi Bhanga, Tona and Padmapukur – by the state government for the Power Grid Corporation of India Ltd (PGCIL).
Left-wing ultras spearheaded the movement that claimed lives of two villagers. The locals have claimed that the two died in police firing, but the government has denied it.
"Please don't indulge in violence on the words of some outsiders. Some people are spreading misinformation in certain villages. They are saying if power lines are set up then foetus will be destroyed in the mother's womb and crops will be destroyed,"
"I do not know from which mental asylum these ideas have emerged. If there is no power, how will irrigation facilities be set up? How will crops be produced? How will the children study? You have to keep these in mind," she said.
Banerjee encouraged the villagers to come forward with their grievances.
"If you have any grievances against political leaders in Bhangar, then please let me know. My officers will convey the details. I will not communicate with any political parties which come from outside," she said.
She assuaged fears of farmers over forced land acquisition, saying that her government has brought a law to forbid conversion of agricultural land for promoting business.
"Goondas (hooligans) are coming from outside and fooling you. The real reason is some promoters and developers want to acquire the farmlands at a low price and construct multi-storey apartments. Some brokers have come together. These developers are bringing in the miscreants. These promoting companies are trying to cheat farmers and grab their land,"
"Some Maoist is collecting money from you on false claims. That person will take the money and run away. Some people have brought arms and bombs from outside and they have stockpiled them in the villages,"
"If you don't surrender arms to police, we will recover them either today or tomorrow. We will recover the bombs as well. Who will guarantee that the villagers will not be killed by the arms? Who will guarantee villagers are not murdered by those weapons?" she asked.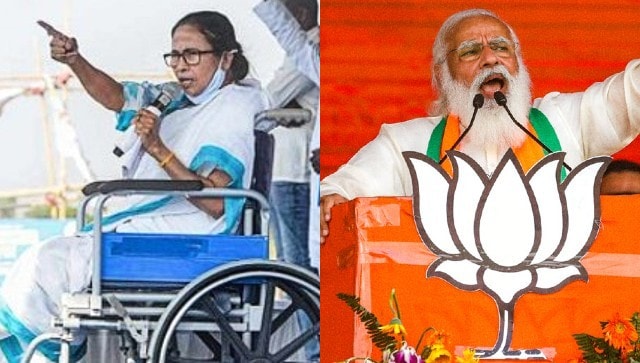 Politics
Addressing a rally in Sonarpur, Modi added, 'When British tried to divide us, Netaji Subhas Chandra Bose said that India is one. Today, Mamata is going against his ideology'
Photos
The newsmaker of the day was West Bengal chief minister Mamata Banerjee who termed the election process "the worst" she has seen in her life and accused the EC of blatantly siding with the BJP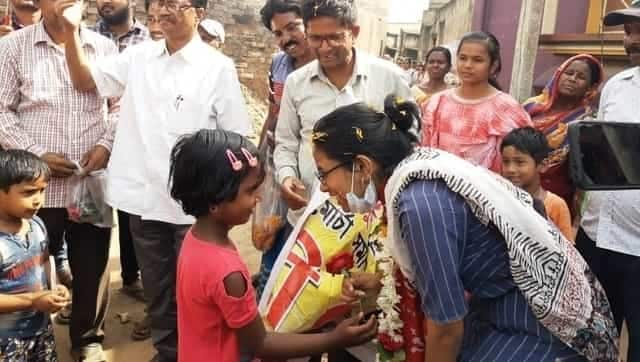 Politics
"My experience of student politics is helping me to connect with the voters much better," says Jamuria Assembly Constituency CPM candidate Aishe Ghosh