Congress submits memorandum to president Mukherjee on EVM tampering, cow vigilantism
A Congress-led delegation of Opposition parties submitted a memorandum on the alleged irregularities in electronic voting machines (EVMs) and the rise of communal forces under Prime Minister Narendra Modi to President Pranab Mukherjee on Wednesday
A Congress-led delegation has submitted a memorandum on the alleged irregularities in electronic voting machines (EVMs) and the rise of communal forces under Prime Minister Narendra Modi to President Pranab Mukherjee on Wednesday.
The delegation included several popular leaders like Congress president Sonia Gandhi, Rahul Gandhi, Satyavrat Chaturvedi, and Leader of Opposition in the Rajya Sabha, Ghulam Nabi Azad among others.
Talking to the press after the meeting, Azad said that the alleged tampering of EVMs, and the backdoor entry by the BJP to form the governments in Goa and Manipur, have raised questions on the electoral process in the country.
Recent allegations of EVM tampering have raised questions on electoral process: GN Azad after opposition party delegation met president pic.twitter.com/ZCmAaxMjUP

— ANI (@ANI_news) April 12, 2017
Azad also said that the mob lynching of a Muslim trader transporting cow in Alwar (Rajasthan) earlier this month and that of a Mulsim man in Dadri (Uttar Pradesh) in 2015 were also raised before the president. The delegation of Opposition parties also discussed other issues like passing of key bills as money bills in order to bypass Rajya Sabha.
Azad said that the united Opposition sought the president's intervention to maintain the constitutional safeguards in India. "In a democracy, rule of law should prevail but mob lynching and harassment is seen in the country," the Congress leader remarked.
Key bills are being disguised as money bill to bypass and undermine the constitutional position of Rajya Sabha: Ghulam Nabi Azad, Congress pic.twitter.com/BlRu44D8N3 — ANI (@ANI_news) April 12, 2017
The delegation also highlighted the issue of BJP's lack of a majority in the Rajya Sabha. Azad claimed that the BJP is manipulating parliamentary rules to pass key bills by passing the lower House.
Both the upper and lower Houses were adjourned sine die on the conclusion of the Budget Session on Wednesday.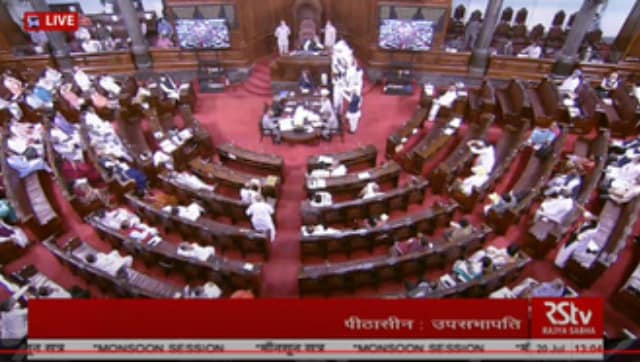 Politics
Sen was suspended from the Rajya Sabha for the remaining period of the Monsoon Session after a motion moved by the government was passed by the House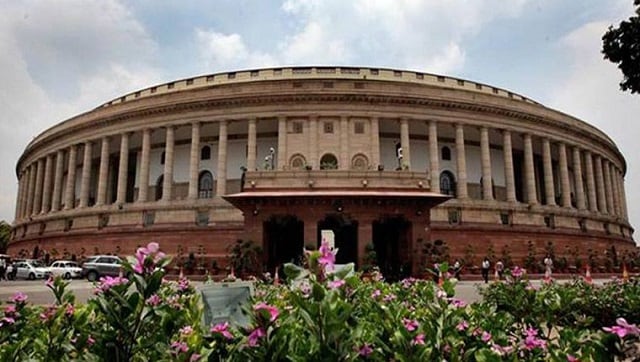 Politics
Call for Adjournment Motion is common in Parliament. But then there are No-day-yet-named Motions and many more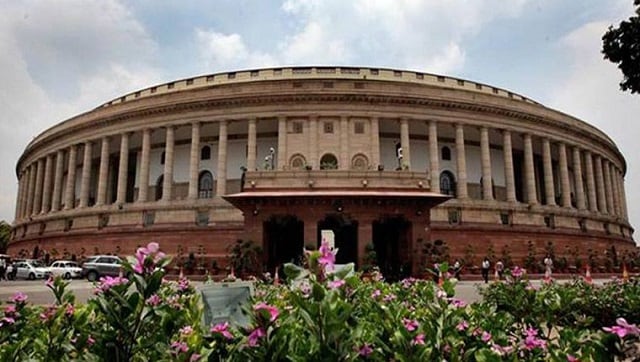 India
Parliament Monsoon Session Live Update: After the Rajya Sabha was adjourned even as suspended TMC MP Santanu Sen refused to leave the House, IT Minister Ashwini Vaishnaw said, "TMC has a culture of violence in Bengal".