Congress releases third list of candidates for Chhattisgarh polls; party banking on old and new faces to regain power
The Congress has not denied a ticket to any sitting MLA in Chhattisgarh. However, only three women figure in the third list.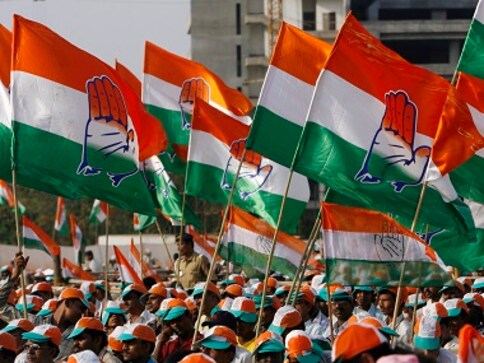 Raipur: The Congress is banking on a combination of new faces and old-timers in ticket distribution to end its 15-year wait to rule Chhattisgarh, which goes to polls next month.
The Opposition party, late on Saturday evening, released a list of candidates — its third — for 37 Assembly seats going to polls in the second and last phase of voting on 20 November. It has renominated 15 sitting MLAs and fielded 11 candidates who had lost in 2013, besides giving tickets to 11 fresh faces.
No sitting MLA was denied a ticket in the third list. However, only three women figure in it.
A Congress leader said the party is ensuring that representation is given to all sections of society. "It is a completely balanced list wherein the party has given representation to leaders belonging to all sections of society," claimed the head of the Chhattisgarh Congress communication wing, Shailesh Nitin Trivedi.
"Candidates were selected on the basis of the party's survey and performances of leaders," he said, adding that it is a "well-planned strategy" to win the upcoming election.
The two lists released earlier contained 18 names. With this, the Opposition party has, so far, announced 55 candidates in BJP-ruled Chhattisgarh, which has a 90-member House.
State Congress chief Bhupesh Baghel (Patan seat), Congress Legislative Party leader TS Singhdeo (Ambikapur), senior Congress leader Satyanarayan Sharma (Raipur Rural) and prominent tribal leader Amarjeet Bhagat (Sitapur) were among the sitting MLAs who were given tickets.
In the last Assembly polls, 26 Congress sitting MLAs, including prominent leaders like Rampukar Singh, Ravindra Choubey, Amitesh Shukla and Mohammad Akbar, had tasted defeat. This time, Singh (Pathalgaon-ST), Shukla (Rajim), Akbar (Kawardha) and Choubey (Saja) have been renominated from their respective seats.
Chhattisgarh Congress working president Shiv Kumar Dahariya, who had lost the previous election from Bilaigarh (SC), has been fielded from Arang (SC) this time. Similarly, Guru Rudra Kumar, who had lost the 2013 election from Arang, has been given a ticket from Ahiwara (SC).
A popular young Congress leader, Vikas Upadhyay, who had lost to BJP minister Rajesh Munat from Raipur West last time by a margin of 6,160 votes, has been renominated from the seat. He will take on Munat again.
Among other leaders who have been given tickets despite losing the 2013 polls are Premsai Tekam (Pratappur) and Pratima Chandrakar (Durg Rural).
Vinay Kumar Bhagat and Uttamdan Minj, who had lost the 2008 Assembly election from Jashpur and Kunkuri, respectively, have been fielded from the same seats this time. Vinay Jaiswal, an eye surgeon, Devendra Yadav, Ramkumar Yadav are among the fresh faces fielded by the party this time.
Bhilai Municipal Corporation Mayor Devendra Yadav, a youth leader, has been fielded from the Bhilai Nagar seat, where he will take on state minister and sitting BJP MLA Premprakash Pandey. Jaiswal will contest from Manendragarh.
Ramkumar Yadav, a prominent farmer leader, had contested from Chandrapur constituency as a Bahujan Samaj Party candidate in 2013 and had finished runner-up. He recently joined the Congress, which has given him ticket from Chandrapur.
Voting in Chhattisgarh will be held in two phases — on 12 November and 20 November — and counting will take place on 11 December.
The first phase covers 18 seats spread across eight naxal-affected districts — Bastar, Bijapur, Dantewada, Sukma, Kondagaon, Kanker, Narayanpur and Rajnandgaon. The remaining 72 seats will see polling on 20 November.
The ruling BJP has so far announced 78 candidates.
In 2013, the BJP had won 49, the Congress 39, the BSP 1 and an Independent 1.
The BJP has been ruling the tribal-dominated state, which came into existence in November 2000, since 2003 under the leadership of Raman Singh.
Politics
The possibility of a tie-up with former chief minister Amarinder Singh's new party has rejuvenated BJP's chances in the Punjab elections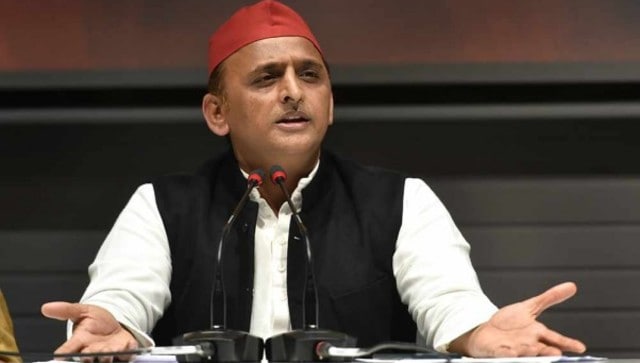 Politics
In December 2016, just two months before the 2017 Assembly elections, then Chief Minister Akhilesh Yadav in a pre-election announcement spree declared more than 300 new development projects worth over Rs 60,000 crore.
India
Government sources say the farm laws were repealed in "national interest" as pro-Khalistan groups were looking to exploit the farmers' protest.