Bypolls 2017: Srinagar records poor turnout at 6.5% as violence kills 7; clashes reported in MP as well
Bypolls across 10 states in India took place on Sunday. While polling was peaceful in eight constituencies, Madhya Pradesh's Ater Assembly seat and Jammu and Kashmir's Srinagar Lok Sabha seat witnessed violence.
Six civilians and more than 100 security personnel were injured in Srinagar as the Parliamentary constituency in Jammu and Kashmir's Budgam district went for a by-poll along with nine other states on Sunday.
The Ater Assembly seat in Madhya Pradesh also witnessed two violent incidents, however, bypolls in two constituencies each in Karnataka, Assam, Rajasthan, one each in West Bengal, Madhya Pradesh and Delhi passed off peacefully.
Srinagar Lok Sabha bypoll
The Border Security Force had a tough time in Srinagar on Sunday as violence marred polling in the Lok Sabha by-poll on Sunday. Seven civilians were killed and several injured in firing by security forces on rampaging mobs in various parts of the Parliamentary constituency.
Voters's turnout was poor in the constituency as merely 6.5 percent of the voters' came out to vote, said Shantmanu, Chief Electoral Officer of Jammu and Kashmir.
Shantmanu said a re-poll is likely to take place in some of the polling stations, especially those which recorded a poor voter turnout. However, he refused to give an exact number of the polling stations. "I cannot say anything about the repoll as of now; the figure can be anywhere around 50 or 100 polling stations or more than that," he told PTI.
While two people each were killed Pakherpora in Chrar-e-Sharief and Beerwah areas of Budgam district, one death was reported from Chadoora area of the same district and another in Magam town, which is known as the gateway to Gulmarg.
Almost 70 percent of the polling booths in Budgam district were abandoned by the polling staff due to the spate of violent protests in several areas, officials said.
Six persons were injured in the firing, of whom two, 20-year-old Mohammad Abbas and 15-year-old Faizaan Ahmad Rather, succumbed to bullet wounds.
In another incident, security forces opened fire to quell a stone-pelting mob in Ratxuna Beerwah area, leaving one Nissar Ahmed dead. At the Daulatpura in Chadoora assembly segment of Budgam district, one person, identified as Shabir Ahmed, was killed in firing by security personnel.
A youth, Adil Farooq, succumbed to multiple pellet injuries in the Magam town, about 20 kilometres from Srinagar. One Aqib Wani was shot dead as police opened fire on a crowd of protesters in the Beerwah area in the afternoon.
The officials said the BSF, deployed for security of the polling stations, fired live rounds as they were not provided with pellet guns.
National Conference chief Farooq Abdullah, who is contesting the bypoll to Srinagar Lok Sabha seat, on Sunday claimed that the PDP-BJP government had failed to provide a conducive atmosphere for peaceful election after clashes erupted during polling. "The election should have been peaceful. That's what elections are. People have to show their presence and support to whoever they want to. That is the first and foremost thing about the freedom of this nation," he said.
Separatists called for a two-day strike from Monday in Jammu and Kashmir to protest the death of the six civilians killed during voting for the Srinagar Lok Sabha seat.
"We know hartal would not affect government policy towards us but it is the only option to express our collective grief," separatist leaders Mirwaiz Umar Farooq, Syed Ali Shah Geelani and Mohammad Yasin Malik said in a joint statement.
Madhya Pradesh: Ater vote amid firing and allegations of booth capturing
Firing incidents were reported from at least two places after Congress and Bharatiya Janata Party workers clashed during the bypoll in Madhya Pradesh's Ater assembly seat on Sunday. The State Electoral Office, however, dismissed reports of booth capturing.
Two more Special Armed Forces (SAF) companies (nearly 200 personnel) have been pressed into service at Ater, where 53 per cent polling was recorded by 3 pm. Bandhavgarh (Umaria), another assembly segment where polling was underway on Sunday, recorded 52 percent polling by 3 pm.
"The firing incidents were reported from two places. The security personnel fired in the air at Sankri village booth to avoid a clash between the BJP and Congress workers. Another incident of firing was reported near booth number 172 (Goarkala)," Salina Singh, State Electoral Officer of Madhya Pradesh, told reporters at a press conference.
"The incident of firing took place one kilometre away from booth number 172 and as of now more details of this incident are awaited," she said.
Singh, however, denied any booth-capturing in Ater and Bandhavgarh. "There was no booth capturing incident reported from Ater and Bandhavgarh. All the booths in Ater were declared sensitive. We have talked to the state DGP. After these incidents, we have called two additional SAF companies from Morena to strengthen the security arrangements," she added.
Himachal Pradesh: Bhoranj Assembly bypoll
Long queues of electors were seen across Bhoranj Assembly constituency in Hamirpur district. The voters started reaching the polling stations even before voting opened at 8 am. Leader of Opposition and two-time BJP chief minister Prem Kumar Dhumal and his wife were among those who exercised their franchise.
Five candidates, including three Independents, are in the fray. However, the main contest is between the ruling Congress and the Bharatiya Janata Party (BJP). The Bhoranj constituency has been a BJP stronghold for three decades.
The by-poll was necessitated with the death of two-time former cabinet minister ID Dhiman, who had won six consecutive elections from this constituency. His son Anil Dhiman, a physician by profession, is in the fray from BJP. He is pitted against Congress' Promila Devi.
Rajasthan: Dholpur Assembly bypoll
Around 69 per cent votes were cast till 4 pm in the by-election to Dholpur Assembly constituency in Rajasthan, an official in the election office said. The by-election in the constituency began peacefully at 7 am at 231 polling booths.
A total of 15 candidates are in the fray. Apart from BJP candidate Shobha Rani and Congress' Banwari Lal Sharma, 13 other candidates including the wife of dacoit Jagan Gujjar, Mamta, are contesting in the by-election.
Rajasthan Congress president Sachin Pilot on Sunday expressed confidence of his party's win in the high-stakes Dholpur assembly by-election, saying people have voted against the ruling BJP and for the alternative in Congress.
"I am confident of a Congress win in the election. People have voted for strengthening the alternative in the Congress and against the BJP government," he told PTI.
Assam: Dhemaji Assembly bypoll
A total of 66.97 percent of over two lakh voters exercised their franchise when the voting ended at 4.30 pm in the bypoll to Dhemaji Assembly constituency in Assam on Sunday. The bypoll was necessitated following the election of BJP MLA Pradan Baruah to the Lok Sabha after Assam Chief Minister Sarbananda Sonowal vacated his Parliamentary seat.
Earlier in the day, technical faults were reported in some of the polling booths, after which eight EVMs and 28 Voters Verifiable Paper Audit Trail (VVPAT) machines were replaced. There are five candidates in the fray including Ranoj Pegu of BJP, Babul Sonowal of Congress, Jadu Hazarika of CPI(M), Hem Kanta Miri of SUCI(C) and Independent Rajkumar Doley.
The bypoll is being held in 273 booths and 20 and 141 were of them were declared as very sensitive and sensitive respectively.
Jharkhand: Littipara constituency bypoll
Around 68 percent polling was registered in by-election to Littipara Assembly constituency amidst tight security, officials said. Polling was conducted peacefully. The constituency saw ten contestations including BJP's Hemlal Murmu and Jharkhand Mukti Morcha's Simon Marandi.
The by-election to Littipara Assembly seat was necessitated following the passing away of JMM MLA Anil Murmu on 17 January.
Other states
Polling percentages in Gundlupet and Nanajanagud Assembly seats in Karnataka, where Congress is in power, was 78 per cent and 76 per cent respectively till 5 pm. The turnout in Kanthi Dakshin Assembly seat in TMC-ruled West Bengal was 79.7 percent till 5 pm while it was 44 percent in Delhi's Rajouri Garden Assembly seat till that time. AAP holds office in Delhi.
With inputs from PTI
Politics
The rebellion in Rajasthan has not worked in favour of Ashok Gehlot. He is out of the race for Congress chief and finds himself distanced from the Gandhis. For now, the party is not mulling any action against him and he is likely to continue as Rajasthan chief minister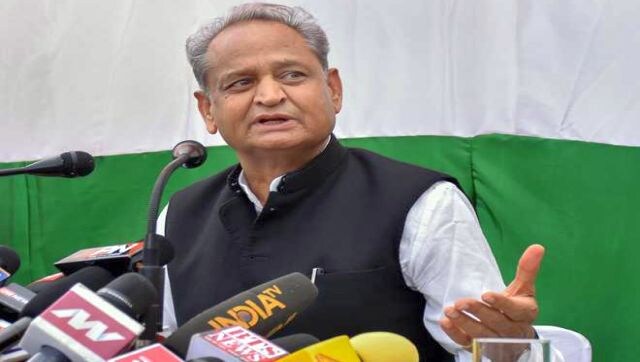 Explainers
While Ashok Gehlot has indicated he will contest the upcoming Congress presidential polls, he has made it clear yet again that he is unwilling to give up the post of Rajasthan chief minister to his former deputy and bitter rival Sachin Pilot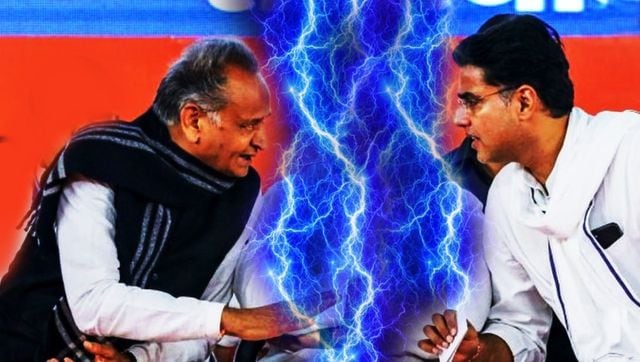 Politics
Ashok Gehlot, the quintessential real-politik, is not ready to relinquish power in Rajasthan yet maintain the semblance of allegiance to the Gandhis by becoming the Congress president