Busted: Singhvi 'sex video' goes viral on social media
The mainstream media may have been gagged by the courts, but the 'sex CD' has acquired a life of its own in the parallel universe of social media.
The sex video allegedly featuring Congress leader Abhishek Manu Singhvi and a lawyer has gone viral on social media platforms and on the Internet, defeating Singhvi's legal exertions to have its telecast blocked in the mainstream media.
The 12 minute, 40 second video was first uploaded around 9 pm on Thursday on YouTube, but was pulled down within 20 minutes, for violation of YouTube's terms of service on nudity and sexual content. A Facebook page too was created with links to the video. The creator of the Facebook page suggests s/he has more videos that are more incriminating – and implicating other leading politicians as well. (It's hard to say if it's true or just bluster.)
The cat-and-mouse game continued all night with netizens repeatedly posting the video on YouTube and uploading bit torrent files on file sharing platforms, from where they can be downloaded. As of this morning, there are websites that are streaming the video as embeds. Feisty commentators on Twitter have been posting links and mocking Singhvi all night.
The video, recorded in what appears to be a Court Chamber room, is grainy, and not over-the-top explicit - although there is no doubt about the sexual nature of the activity it records. Nor do the conversations between the protagonists contain any reference to an offer of judgeship (as has been alleged).
But with all its faults, the video is almost certain to torpedo Singhvi's political career. Singhvi has claimed that the CD was "forged, concocted, morphed and fabricated", but as Firstpost noted, that's a bit of a stretch.
On the face of it, the video only depicts consensual sex between two adults, which in itself isn't a big deal. And politicians have survived sex scandals in the past. But videos of this sort have a certain permanence about them: BJP leader Bangaru Laxman, for instance, was caught on camera accepting wads of money from Tehelka reporters posing as arms merchants. And for all the spin that he put on it – claiming that he was merely accepting the money on behalf of the party – the clip was on permanent loop in people's minds.
Likewise, Singhvi, a Congress spokesperson who is a permanent talking head on television, may never be able to appear on screen without people's minds darting to the unsightly image from the video of a bare butt reflected on a bookshelf laden with legal tomes. It is, as one Twitter user observed, an image laden with symbolism.
In this case, if – as is claimed – the other instalments of the video (if they exist at all) establish that an offer of judgeship was indeed made, that could be even more ruinous.
This may explain why Singhvi has been working overtime to stop the telecast of the video, securing an injunction against India Today, Headlines Today and Aaj Tak, which had secured the seedy CD, recorded by Singhvi's former driver Mukesh Lal.
Justice Reva Khetrapal of the Delhi High Court had, while ordering the injunction, said that "irreparable injury is likely to be caused" to Singhvi's "reputation and goodwill" if the contents of the CD were disseminated.
Singhvi claimed that any move to telecast the "fabricated" CD would damage his reputation.
On Thursday, Singhvi and Mukesh Lal told the court that the two had "amicably settled" the matter.
The videos went viral on social media platforms barely hours later.
The episode is a telling example of how social media platforms have been able to have a parallel conversation, operating outside the area of legal injunctions of the sorts that inhibit mainstream media. It's the kind of thing that keeps Kapil Sibal up at nights and working overtime to choke social media platforms.
For politicians, the lesson is this: if there's a video out there, it will get out – despite all your exertions to block its telecast in the mainstream media. Sure, there's a lot of unverified information on the Internet and it is an echo chamber that amplifies the most incendiary and regressive ideas. And, yes, in some cases reputations get maligned unfairly.
It's not always a happy ending, but it's the new normal. And unless they clamp down, China-style, on free speech - and face a bigger backlash, leaders will have to deal with it.
Welcome to the parallel universe of the social media. And, smile please: you're on camera.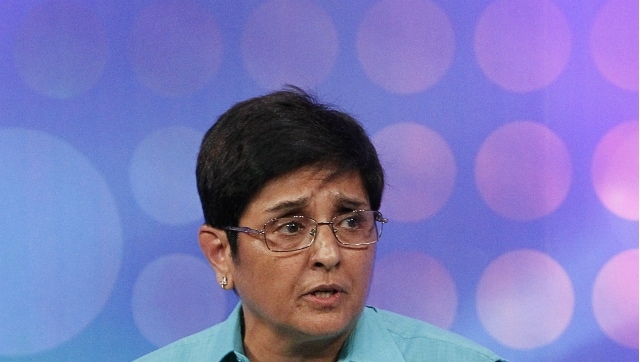 India
The clip which is from a movie, shows a monstrous shark jumping out of the water to grab a helicopter between its jaws and then dive back in
India
Ratan Lal was arrested under Indian Penal Code sections 153A and 295A by the Cyber Police Station, North
World
Police say that when a white gunman killed 10 people and wounded three others in a 'racially motivated violent extremist' shooting in Buffalo, he livestreamed the attack to the gaming platform Twitch