'Born Congressman' Navjot Singh Sidhu had the last laugh in the Punjab Assembly polls
There are times when it is difficult to comprehend what Navjot Singh Sidhu is saying. And then, there are times when he wins a seat by over 42,500 votes.
It is sometimes difficult to take Navjot Singh Sidhu seriously.
When he claims to be a "born Congressman" or dramatically says that Congress' landslide victory in Punjab is the beginning of the revival of the Grand Old Party in the country, it will not be surprising if you even hear some Congress leaders laugh.
But at a time when the Congress faced defeat in Uttar Pradesh, Uttarakhand, Goa, and Manipur, the party almost bagged a two-third majority in Punjab. And a large part of the credit goes to Sidhu.
The cricketer-turned-politician, a three-time MP from Amritsar, had one of the biggest victory margins in the Punjab polls, as he won from Amritsar East by over 42,500 votes.
But the reason Sidhu has probably emerged as the biggest winner in the Punjab polls is not his popularity. It is the fact that before the state polls, he left a party which has been enjoying massive popularity across the nation since 2014 to eventually join one which has been consistently losing ground in states all over India and is in terrible shape right now.
Sidhu was earlier a Lok Sabha BJP MP from Amritsar but was reportedly not happy when in the last Lok Sabha polls, he was replaced by Arun Jaitley, who was subsequently defeated by Amarinder Singh in the Amritsar Lok Sabha constituency. He was compensated by being made a nominated Rajya Sabha member but resigned from the Upper House in July 2016. The "born Congressman" eventually also resigned from the BJP in September.
What should be noted is that after his resignation as Rajya Sabha MP, things did not really go well for the now victorious Sidhu for quite a while.
He held discussions with Aam Aadmi Party (AAP) and there were rumours that he wanted AAP to project him as the chief ministerial face for the Punjab polls and also demanded a ticket for his wife.
But Arvind Kejriwal very clearly hinted that he would not "put any pre-condition" for Sidhu joining AAP.
Wud Navjot Sidhu ji join AAP- lot of rumours? Its my duty to put forward our side. We have greatest greatest regard for this ckt legend(1/3)

— Arvind Kejriwal (@ArvindKejriwal) August 19, 2016
He met me last week. Didn't put any pre-condition. He needs time to think. Lets respect that(2/3) — Arvind Kejriwal (@ArvindKejriwal) August 19, 2016
After the discussions with AAP did not work out, Sidhu formed Awaaz-e-Punjab in September. Awaaz-e-Punjab, according to Sidhu, was apparently an apolitical front.
Awaaz-e-Punjab was not only criticised by AAP but also called a "tonga party" by, of all people, Amarinder. "It (Awaaz-e-Punjab) is like a tonga party of four people, two sitting in the front and two in the back which will hardly have any impact," PTI had quoted Amarinder as saying.
Perhaps the lowest point for Sidhu came in November when Awaaz-e-Punjab fell apart as two of its members, Simarjeet Singh Bains and Balwinder Singh Bains, joined hands with AAP.
It was at this point that Sidhu had been abandoned by every major party in Punjab. When you compare this time to Sidhu now being sworn-in as a cabinet minister in Punjab, you realise how important the victory must have been for him.
Sidhu bit the bullet, ignored the "tonga" remark and past friction with Congress, set aside his chief ministerial ambitions and joined the party on 15 January, despite the fact that the party was performing miserably on the national level and various political experts and analysts were of the opinion that AAP would win the election.
Sidhu touching Amarinder's feet after his swearing-in shows that he still knows who is the boss in Punjab.
The cricketer-turned-politician, who is also famous (or infamous) for laughing incessantly on comedy shows and participating in Bigg Boss, can appear to be frivolous and ostentatious.
But Navjot Singh Sidhu is definitely politically shrewd. In the end, he had the last laugh.
With inputs from agencies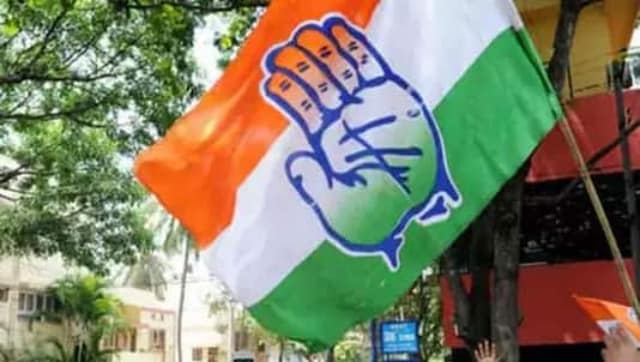 Politics
This development comes as several legislators and ministers close to Navjot Singh Sidhu have been seeking a meeting of the legislature party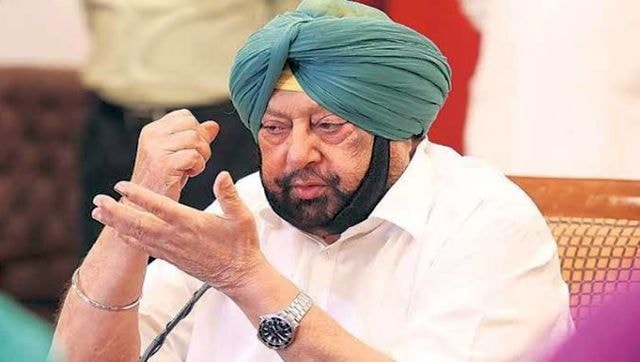 Politics
He said he was satisfied at having done his best for people as the chief minister of Punjab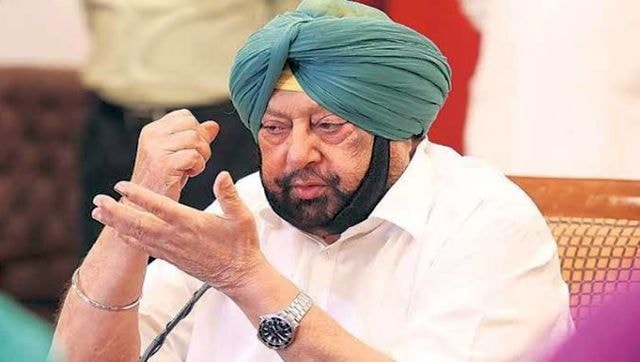 Politics
In a series of interviews, Amarinder Singh said that Priyanka and Rahul were like his children and expressed remorse regarding the way things ended