BJP National Executive Meet: Narendra Modi's Bhubaneswar roadshow shakes BJD bastion
BJP under the Modi-Shah dispensation is a fast expanding political entity and are on a constant hunt for newer terrains.
Prime Minister Narendra Modi bowing to Biju Patnaik's well-decorated statue to pay his tribute to the greatest ever Odisha leader immediately after landing Bhubaneshwar, as first thing in his itinerary will be debated and discussed for long in the state and outside.
By doing so Modi has given a substantive political message to the Biju Janata Dal supremo and Chief Minister Naveen Patnaik and the people at large that a political icon — national or regional — and that a legacy can't be limited to his family or the party he originally belonged to only. There are several instances where he has succeeded in his endeavor - Mahatma Gandhi, Sardar Vallabhbhai Patel, Netaji Subash Chandra Bose, Lal Bahadur Shastri and BR Ambedkar.
In that context, alarm bells should already be ringing for Naveen Patnaik. He has been the chief minister of Odisha for last 17 years and his biggest claim to fame, which helped him win elections after elections in the state without any real challenge from rival parties is that he is known, to be honest, but more than that he is still seen as Biju Patnaik's son. Being the sole bearer of Biju Patnaik's legacy is his biggest strength. This afternoon Modi made first attempt to challenge that legacy.
For the last three years when Modi catapulted to the national political scene, he has presented himself as a leader who likes giving surprises, do unconventional things on matters of governance and political strategy. On his landing in Bhubaneshwar to attend BJP's two-day National Executive meeting he lived true to his reputation.
No BJP National Executive meet had seen anything like this ever before – a heady mix of political buoyancy and cultural ethnicity while Modi's roadshow in this case towered over everything else on day one. There was a thanksgiving by 300-odd senior most party leaders for the most emphatic victories in the recent assembly, municipal, panchayat elections as also in the by-polls. Despite the recent wins, the intent and resolve to penetrate deeper into unchartered territories and win states in eastern and coastal regions of the country were quite evident in the party ranks.
Conventionally, the centre of attention on the opening day of the BJP National Executive happened to be the inaugural address by the party chief Amit Shah. But today's Modi decision to hold a roadshow from the airport to Raj Bhawan and from there to the executive meet venue overshadowed all other events, at least for the public at large. Roadshow by the prime minister himself was unprecedented till Modi decided to do it for three consecutive days in Varanasi, planned or impromptu.
While the magnitude of his roadshow in Bhuneshwar is not comparable to what was seen in Varanasi but then the two situations and two cities are different. What must have been very heartening for Modi and BJP is the fact that not just thousands of people cheered for him in the scorching afternoon heat on both sides of the road but several of them were also seen running behind Modi's motorcade to get a better glimpse of the leader.
Modi clearly is not happy with the two-day close door meeting style of the national executive. He knows that he is the biggest crowd puller and it is his charisma that will draw people out to vote for BJP thus he has to keep on doing that extra effort even if it entails a lot of security risks. He is presenting himself as a brave, bold, fearless leader who is not afraid to putting his personal security a risk while directly engaging with people in any part of the country. The visuals of his roadshow, broadcast live in that region and to the nation as a whole has its own short and long-term messages.
He wants to break barriers and reach out to new grounds for the party he leads. "Look East" is an important component of his 2019 poll strategy. The BJP has big expectations from Odisha both in assembly and in parliamentary elections, which take place simultaneously in that state. Modi is also preparing for a situation where he might have to take on a combined opposition, indications of which have come from Congress, BSP, SP, JD(U), RJD and other parties. Though the opposition unity proposal is still on a hypothetical stage with too many contradictions coming its way but Modi-Shah duo in BJP are not inclined to be any complacent and take any chances. His roadshow in Bhubaneshwar should be seen in the same context.
The BJP currently has only 10 MLAs in 147-member Odisha assembly and could manage to win only one seat in parliamentary elections. The party's confidence for 2019 stems from its stunning performance in recent panchayat elections. The party's strength grew to a whopping 850 percent as compared with the 2012 local body elections. It climbed up to string number two position by pushing Congress to the third position. The party also made deep inroads in areas held by ruling BJD. In 2012, BJP got only 36 seats in 851 panchayat bodies but in 2017, BJP won 306 seats. The ruling BJD's strength decreased from 651 to 460 and the Congress went down from 126 t0 66.
Party president Amit Shah re-tweeted his IT cell chief Amit Malaviya's tweet on BJP numbers in Odisha Zila Parishads.
#AmitShahInOdisha marks BJP's surge in the state... pic.twitter.com/djB7F2pbhF

— Amit Malviya (@malviyamit) April 14, 2017
The BJP is now ruling 14 states on its own and its alliance partners are ruling three other states. The party thus claims to be ruling in 17 states. The list has become more satisfying for the BJP since last month when it gained Uttar Pradesh, politically critical and most populous state in India with a three-fourth majority.
After meeting the central office bearers before the National Executive meet formally began, Shah tweeted "people say that this is the golden period of the BJP but I say that golden period of the party would come when we will have a government in states like Kerala, West Bengal, Odisha, etc."
लोग कहते हैं कि यह भाजपा का स्वर्णिम समय है पर मैं कहता हूं कि स्वर्णिम समय तब आएगा जब केरल,बंगाल,ओडिशा आदि राज्यों में भाजपा की सरकार होगी। pic.twitter.com/idYSwZo2bL

— Amit Shah (@AmitShah) April 15, 2017
In yet another tweet he said, "Now since we are continuously winning then it is important that we don't start to relax but work tirelessly to expand and give proof of extremely hard work."
अब जब हमें लगातार विजय मिल रही है तब हमारे अंदर आलस्य का निर्माण न होने पाए बल्कि विस्तार की प्यास हमें परिश्रम की पराकाष्ठा की प्रेरणा दे। pic.twitter.com/pW0aMyCu0M

— Amit Shah (@AmitShah) April 15, 2017
Shah is buoyed by the fact that in the by-polls whose results were announced two days ago, BJP won handsomely in Delhi's Rajouri Ganden seat with 51 percent votes and pushed Arvind Kejriwal's Aam Aadmi party to the third position, making it even forfeit its security deposit. In West Bengal, though Mamata Banerjee's Trinamool Congress comfortably won a by-poll seat but what sent alarm bells ringing to BJP rival's camp is the fact that the BJP vote share jumped from a paltry 8.76 percent (last year) to 31 percent this year.
BJP under the Modi-Shah dispensation is a fast expanding political entity and are on a constant hunt for newer terrains.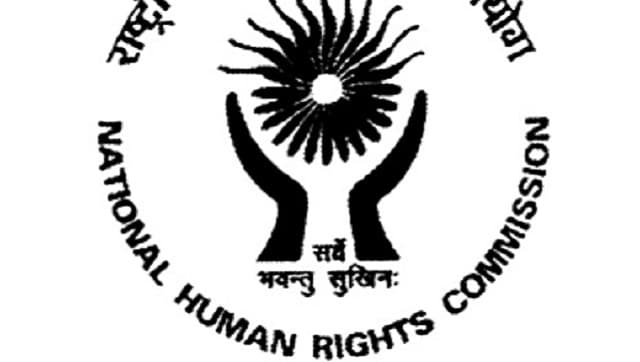 India
"This was retributive violence by supporters of the ruling party against supporters of the main Opposition party," the NHRC committee said in its scathing remarks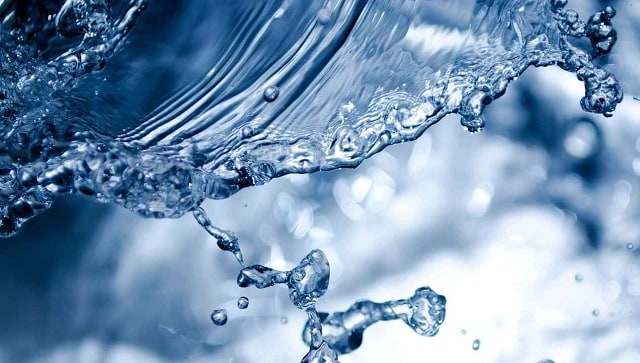 India
Pilgrims will have access to 120 drinking water fountains all along the Grand Road and other hotspots, an official state government release said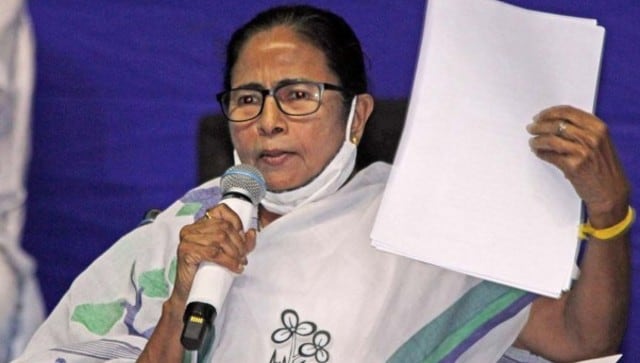 Politics
The TMC chief, who seeks to take up a larger role in national politics prior to the 2024 Lok Sabha election, is visiting Delhi for the first time after her party's win in the recent Assembly polls