Bihar BJP leader Sushil Modi records statement against RJD spokespersons in defamation case
Sushil Modi filed defamation case on 2 May against RJD spokespersons for accusing that he had acquired 'benami' properties
Patna: Senior BJP leader Sushil Kumar Modi recorded his statement on Saturday in a Patna court in connection with the defamation case he had filed against two RJD spokespersons for levelling "baseless" and "false" charges against him.
Modi had filed the defamation case on 2 May against Manoj Jha and Chittranjan Gagan, both RJD spokespersons, for accusing that the BJP leader had acquired 'benami' properties in Patna and other places in the country.
Modi appeared in person at the court of the Chief Judicial Magistrate (CJM) Om Prakash to record his statement. The court fixed 23 May as the next date of hearing.
Modi told reporters outside the court that he pleaded to the CJM to issue summons to the two RJD spokespersons to appear in person and award severe punishment to them so that nobody dares to level such baseless charges against anybody in the future.
Jha and Gagan had alleged that the BJP leader has a palatial bungalow in Patna and also that he had illegally acquired 7.5 acres of land and built a mall on it. The duo even said that the BJP leader owned luxurious cars in Delhi and that he invested his black money in several places in Kolkata and Delhi.
Modi said the allegations levelled against him were published prominently in national dailies and that dented his reputation.
Find latest and upcoming tech gadgets online on Tech2 Gadgets. Get technology news, gadgets reviews & ratings. Popular gadgets including laptop, tablet and mobile specifications, features, prices, comparison.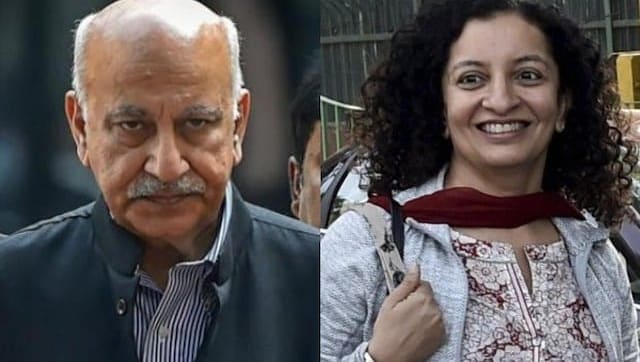 India
Referring to the cross-examination conducted by Ramani's lawyer Rebecca John, Luthra said the journalist did not have statements, witnesses or material evidence to back her allegations.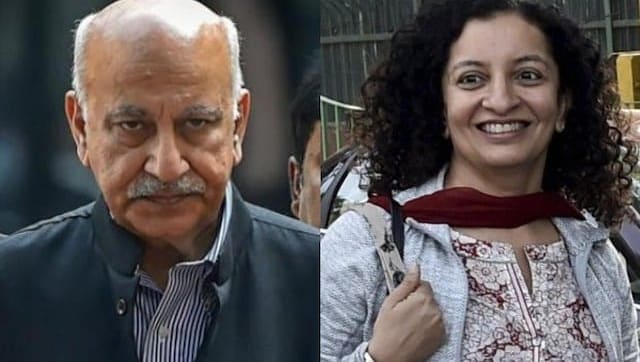 India
Akbar's legal representative Senior Advocate Geeta Luthra said there was no public interest in Ramani's allegation. "It is vindictive and actuated out of malice. The fact is you can just spoil a person's reputation."