Amarinder Singh pours cold water on Navjot Singh Sidhu's deputy CM plans
The big bang of Punjab Assembly election has ended in a whimper for cricketer-turned-TV 'laugha-ter' Navjot Singh Sidhu.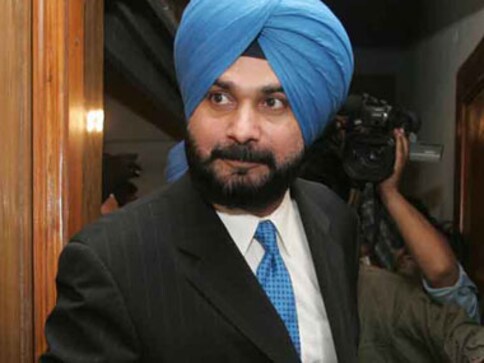 The big bang of Punjab Assembly election has ended in a whimper for cricketer-turned-TV 'laugha-ter' Navjot Singh Sidhu. After being tipped as the next deputy chief minister of Punjab, motormouth Sidhu, who is now better known for his laughathons on Kapil Sharma's comedy show, has finished off as the minister of local government, tourism & cultural affairs, and archives and museums.
We are sure he has accepted his political task for the next five years with the humility and grace it deserves but that's quite a fall from the pre-poll fantasies that surrounded his glamorous persona. After all, he was the second most popular figure in the run-up to the Punjab Assembly election, after Captain Amarinder Singh.The former ace India batsman's tryst with politics has been rather colourful. For most of his tenure as BJP MP from Amritsar (2004-2014), he was more known for his presence on the popular comedy show hosted by Kapil Sharma, rather than any substantial groundwork in his Lok Sabha constituency.
Insiders believed it to be one of the major reasons for the party replacing him with Arun Jaitley as its Amritsar candidate in the 2014 general elections. After a short stint in the Rajya Sabha last year, he came into talks with rival parties Congress and Aam Aadmi Party (AAP), obviously for a bigger political share in the run-up to the Punjab Assembly elections held last month. He even launched his own outfit, 'Awaaz-e-Punjab' before the crucial elections. It's interesting that Sidhu carried out negotiations with both the Congress and AAP simultaneously, where he is known to have bargained hard. At one point in time, he was known to have demanded a share of about 7-8 seats from AAP, that would have included seats for hockey Olympian Pargat Singh and two Independent legislators, Balwinder Singh Bains and Simarjit Singh Bains.
There had been a lot of flip flop at Sidhu's end, who kept people of Punjab guessing about his joining a new party. Lots of negotiation took place between Sidhu on one hand and, Congress and AAP on the other. Eventually, ace cricketer — who successfully gave himself a second career with his gift of gab, long after his peers made peace with retirement — joined the Congress.
In face of the Congress victory, rumours started doing the rounds that Sidhu would be elevated to the position of deputy chief minister, to which the Congress rank and file is even known to have protested. But with the ship being led by none than Captain— a seasoned politician, who knows the ropes of his job better than any other in the state — rumour mongers should have known that the talk of deputy chief ministership for Sidhu, would eventually, end the way rumours end. In a whimper.
Old timers would recall a similar case of Shatrughan Sinha, a stalwart actor-turned-politician, who was awarded the important portfolio of Health Ministry in the Atal Behari Vajpayee government in the centre in 2003-2004, only to be shunted to Shipping, that for just a month in August 2003, before being divested of all ministerial responsibilities. Achievers in fields other than politics should know that acting in front of camera, or wielding the willow is one matter, while running the government is another.
While, Sidhu's supporters were confident about the leader taking over the post of the deputy CM till last evening, many senior Congress leaders within Punjab Congress were found to be in a protest mood. No one within the state Congress wanted that a late entrant (Sidhu joined Congress in mid-January) should be elevated to the position of a deputy CM due to his star status. Ahead of elections, Sidhu had campaigned for the party only for a fortnight.
"Navjot Singh Sidhu has not been given the post of deputy CM as rumours were abuzz on this issue. Captain is a wise and seasoned politician, who knows what portfolio should be allotted to whom. Since he has the mandate, he won't take portfolio distribution lightly. Sidhu anyway doesn't have any previous experience as a minister. It'll be a good opportunity for him to know how the government functions and also to perform," a senior leader from Punjab Congress told Firstpost.
India
Vice President Venkaiah Naidu suggested attendance and punctuality be considered while recommending members
Politics
From AAP to SAD. here is a look at the major players in Punjab politics ahead of the next year's Assembly elections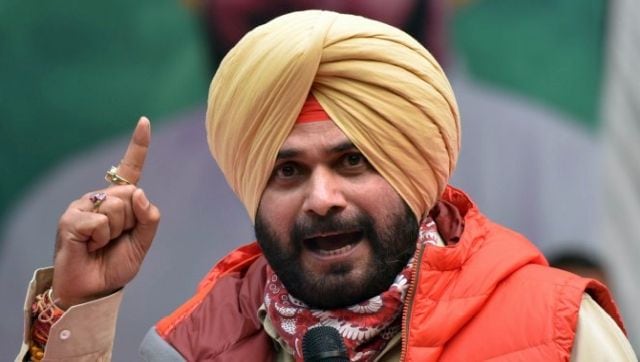 India
The comment comes in the backdrop of the row between several Congress leaders from Punjab with former chief minister Amarinder Singh over the latter's friendship with Pakistani journalist Aroosa Alam