Amarinder Singh rubbishes reports of ever mulling to join BJP, slams media for distorting old news
Amarinder, however, said there are ups and downs in politics and predicted that a time will come when the Congress will bounce back
New Delhi: Punjab Chief Minister Amarinder Singh said on Wednesday he wanted to float his own party due to "differences within the Congress" two years ago, but never toyed with the idea of joining the BJP.
"It is absurdity," he said, brushing aside reports that he wanted to join the BJP. "They have produced stale news. This is two years ago when there were differences in the Congress and I said I will form my own party. Where is the question of joining the BJP? I think there are too many channels and there is too little news," he said.
will come a time when we will bounce back," he said. Speaking at a function to mark the Delhi launch of his book on the Saragarhi battle and the unveiling of his biography "The People's Maharaja", he said he did not shy from speaking his mind on controversial subjects like the alleged Khalistani leanings of the Canadian defence minister and the 'human shield' action of an Indian Army Major in Kashmir.
He stuck to his stand on Khalistani support in the Canadian government and said the Justin Trudeau dispensation had several members who were Khalistani supporters, including Sajjan Singh.
"His (Sajjan's) father was part of the Khalistani movement that has brought trouble in Punjab," he said. Amarinder also reiterated his support for Major Nitin Gogoi, saying he took the right decision to protect the lives of his own men and said as a soldier he did a "great job". "I think the entire Indian Army supports him and I hope he gets an award for meritorious service," he said.
Claiming to be a positive man, who always preferred to look at things and situations positively, Amarinder came out candidly with his views on various subjects, while mincing no words in offering his criticism where he thought it was merited.
In his biography, he also referred to an episode in his biography, where he felt "betrayed" by the then Prime Minister Chandrashekhar, whom he had talked to in getting 21 Khalistani terrorists to surrender, only to find them shot dead a few months later.
Asked about the "demise" of Aam Aadmi Party (AAP) in Punjab, Amarinder said he merely read the situation on the ground and found that there was no groundswell in the party's favour, just a hype in the media, especially the social media. The people of Punjab wanted a stable government and voted for one, he said.
The Punjab chief minister refused to be drawn into criticism of 95-year-old Parkash Singh Badal, saying he had nothing personal against the Badals. He also said it was not him who got him arrested, but was a result of the legal fallout.
On the SYL canal issue, Singh said warned of the revival of terrorism and naxalism if the canal was constructed, causing southern Punjab to go dry.
He pointed out that water was the main issue in the Anandpur Sahib resolution and could once again become the source of contention and violence in the state. Amarinder said drugs was a major concern, which his government was tackling with all its might. He also felt that industrial revival and infrastructural development was important for Punjab's revival.
He also narrated excerpts from own latest book on military history, 'The 36th Sikhs in the Tirah Campaign 1897-98 — Saragarhi and the defence of the Samana forts', that struck an emotional chord with the audience.
The book, "The People's Maharaja" authored by Khushwant Singh, brings out interesting incidents of his life from his childhood days to the present times.
Find latest and upcoming tech gadgets online on Tech2 Gadgets. Get technology news, gadgets reviews & ratings. Popular gadgets including laptop, tablet and mobile specifications, features, prices, comparison.
India
In his address after laying the foundation stone for various infrastructure projects in Tamil Nadu, Shah said Narendra Modi has "waged a battle to end dynasty politics and corruption"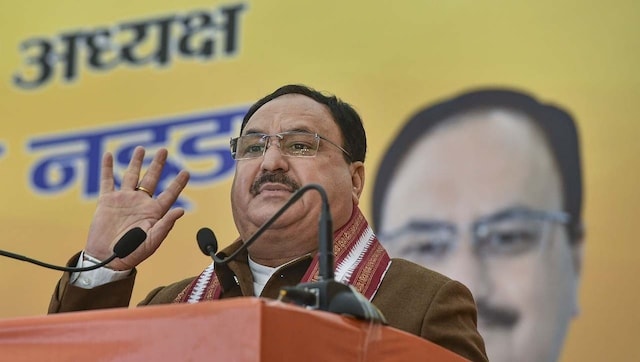 Politics
BJP general secretary Arun Singh announced that Nadda will begin his travel from the first week of December and Uttarakhand will be the first state on his itinerary
India
History is replete with biases and politics is pregnant with contradictions. Thus, the pursuit of innocuous history and pristine politics is not only factually erroneous but also intellectually untenable