AIADMK's crisis just like the fiasco of 1988: What Jayalalithaa did right and Sasikala did wrong
Like MGR, the founder of AIADMK, Jayalalithaa too hadn't named a political heir, which meant a series of party leaders were left competing for her legacy after her death
Tamil film superstar and the founder of the AIADMK party, MG Ramachandran, breathed his last on 24 December, 1987. He was Chief Minister of Tamil Nadu at the time of his death, and his demise left a vacuum within his party and resulted in a violent succession battle.
A report in The Quint recalls the bloody riots that followed MGR's death. "Shops, cinemas, buses, public and private properties were targeted by mobs. The situation reached such a level that police had to issue shoot-at-sight orders. MGR's funeral was a show of his huge popularity. Around 10 lakh emotionally charged people participated in his last journey. Violence during the funeral alone left 29 people dead and 47 policemen badly wounded. Even after the funeral, schools and shops remained shut for almost three weeks. The state of affairs continued to be tense for almost a month across Tamil Nadu," it said.
At the centre of the confusion was J Jayalalithaa, a film star who was inducted into the party by MGR, and Janaki, also a film star and MGR's wife of 44 years. A report in The Week published at the time speaks of the intense rivalry between "J-1 and J-2". "One of Janaki's worst fears just after MGR fell seriously ill in October 1984 was that Jayalalitha would assume the leadership of the party. Close friends of Janaki recall the days when MGR was in Appollo Hospital in Madras and Janaki absolutely refused to allow Jayalalitha to come anywhere near MGR," it says.
What followed then has been explained in the book Amma: Jayalalithaa's Journey from Movie Star to Political Queen by Vaasanthi. "Ninety-seven MLAs of the AIADMK signed a memorandum supporting Janaki and submitted it to SL Khurana, the governor, who then invited Janaki to form the government. Janaki was sworn in as the chief minister on 7 January, 1988. She was required to prove her majority on the floor by 28 January. On that day there was absolute pandemonium in the Assembly on account of the Speaker showing open support to Janaki's side...goondas entered the house and started beating up the pro-Jayalalithaa group. Jayalalithaa then issued a statement that democracy had been murdered and appealed to the governor to dismiss Janaki's ministry immediately," reads an excerpt from the book.
Jayalalithaa had pulled off a coup and had the AIADMK cadres firmly backing her. The power she won in 1988 was with her for the best part of 28 years, until her death on 6 December, 2016. And it was following her death that we saw how history has repeated itself yet again. Like MGR, Jayalalithaa too hadn't named a political heir, which meant a series of AIADMK leaders were competing for her legacy. As we reported soon after Jayalalithaa's death, plenty of things could have gone wrong for Sasikala following her decision to promote O Panneerselvam as chief minister.
"Like wind vanes, they (AIADMK MLAs) know which way the wind is blowing, and they are expressing their adulation for the new leader in the most sycophantic terms that Tamil Nadu excels and revels in. It's difficult to believe yet that the entire party is wholeheartedly backing Sasikala. What's easier to understand is that most MLAs and ministers don't relish the prospect of losing their posts — which is what the fall of government would mean — with Assembly elections, held only six months ago, due next only in 2021," we had reported. And considering what followed since, these words have been proven prophetic.
One key difference between Jayalalithaa's successful takeover of the party in 1988 and Sasikala's ultimately failed coup of 2017 is the verdict in the Disproportionate Assets case, which has sent the latter to prison and will keep her out of politics for a decade. It may yet give O Panneerselvam a chance to make a comeback, something Janaki couldn't get 30 years ago.
India
Identified as S Om Kumar, the accused was married to 32-year-old Jhansi. The couple was married for five years and had shifted to the US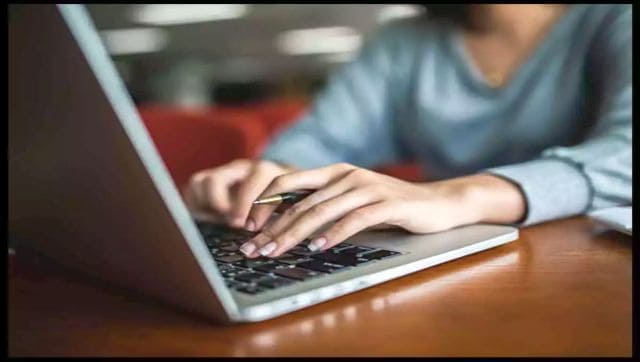 India
The rank list for the TNEA supplementary counselling will be released on 20 October and the process of choosing subjects and online counselling is expected to start the same day
India
The VHP central leadership is meeting Hindu seers and saints to seek their guidance to evolve an alternate support structure on the matter, where the temples will be administered by the Hindu society, VHP said in a press release.